You don't want to muck around with pitching the tent. You just want to get on with doing what there is to do now that you've arrived, get on with life.
You've heard of fast pitch tents, and they sound great! Now you've heard of instant tents that sound even better!
How fast is fast? Is instant really instant? Who wins the fast pitch tent vs instant tent battle? What's the difference between these tents? Check out our guide to find out!!
What is a fast pitch tent?
A fast pitch tent is a registered trademarked name for a specific type of Coleman tent. Fast pitch tents are much faster to set up than regular tents as they come with color-coded, pre-attached poles that fit into a central hub. Fast pitch tents set up in under five minutes, less than half the time of the conventional tents.
What is an instant tent?
An instant tent is a broader range of tents covering all tents that are quick and easy to put up.
Other names for instant tents include
Pop up tents
Quick set up tent
Easy up tent
Quick Pitch tent
Instant Cabin
You can set up most instant tents in under a minute. Some tents have the poles sewn into the roof so that they simply unfold and click into place. Some instant tents have an "umbrella" type mechanism that sets up the top. Others are like a box where the sides pull out into a pyramid.
Related: Super fast set up shouldn't mean compromising on quality. Check out our list of the best instant up tents.
What is an instant Pop Up tent?
Pop-up tents are a specific type of instant tents made from metal poles sewn into the tent in a circular formation. Once released from their folded-up position, the tent literally "pops" open, and the tent assumes the correct shape as soon as the tension is released.
You can take them out of the bag and let them go, or more dramatically, fling them in their air, and within seconds, they have "popped open" and are ready for use immediately. Some of these types of tents are marketed as two or three second tents.
Don't forget that you need to peg these tents to the ground, or they will blow away in the slightest puff of wind!.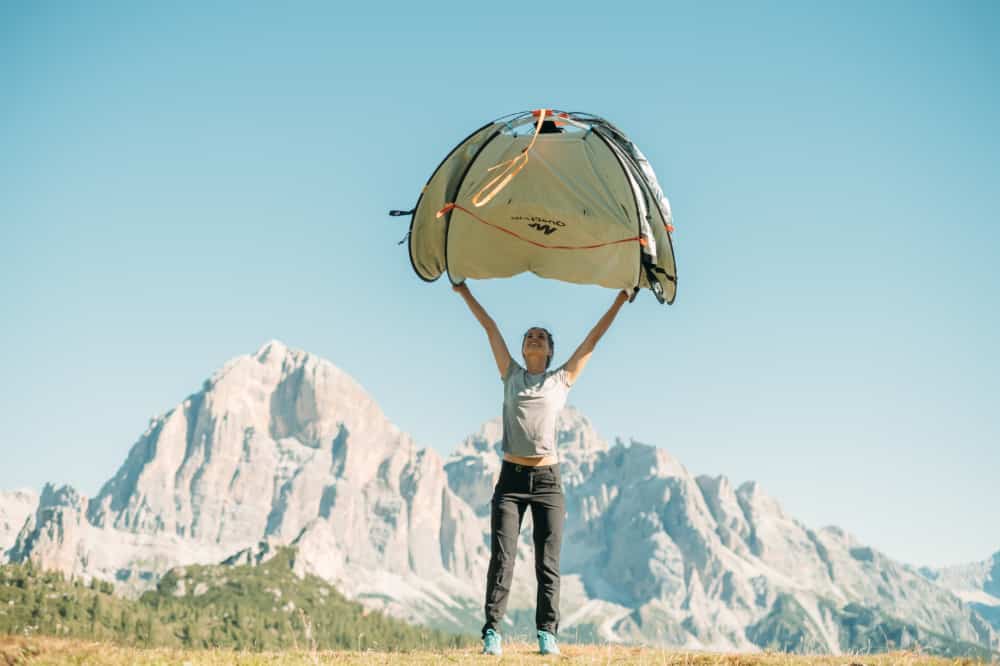 Tent comparison – Fast pitch vs instant tents
Instant tents come in many shapes and sizes, from Opera House-shaped one-person tents to large structures that sleep ten people. Their primary claim to fame is that they can be pitched in as little as two seconds up to two minutes.
Fast Pitch tents are a brand name for Coleman tents that go up 50% faster than standard tents. They set up more like a conventional tent, just faster!
| | | |
| --- | --- | --- |
| Comparison criteria | Fast Pitch tent | Instant tent |
| Setup time | 3.5/5 | 5/5 🏆 |
| Build / design | 4/5 🏆 | 3/5 |
| Value for money | 4/5 | 5/5 🏆 |
| Durability | 4/5 🏆 | 3/5 |
| Rain and wind | 4/5 🏆 | 3/5 |
| Overall rating | 3.9/5 🏆 | 3.8/5 |
The main difference between fast pitch and instant tents is the tent pole design and setup time. Fast Pitch tents provide a good balance between setup speed and quality. But if you just want a tent that sets itself up with minimal hassle, instant tents might be the right tent for you. 
When to choose a fast pitch tent
If you love Coleman's products and are a loyal customer, then this is the way to go for you. Many tents in the Fast Pitch range will go up in well under 5 minutes with only one person pitching at a casual pace.
When to choose Instant Tents
Instant tents are great for family camping, camping in groups, or even solo when the tent pitching experience needs to be smoother and not something that takes all day and frustrates everyone.
Most instant tents have mechanisms that allow the tent to go up in a few minutes, seriously, well under five minutes in most cases. This snappy setup speed includes large family cabin-style tents!
When to choose Pop up tents
Pop up tents are brilliant for super casual campers and work well for one-off events such as festivals. Pop up tents take seconds to put up and a handful more to stake. Then you just have to remember where you left your tent, and you're free to get on with what you came to do.
These tents can be bulkier than regular tents for hiking and backpacking, even though there are some high-quality versions these days. They're also usually pretty poor in heavy rain and strong winds, so we wouldn't recommend a pop up tent for backpacking.
Finally, we love giving the kids a pop up tent as their first bit of camping equipment. They really are child's play to pitch!
Tent FAQ
Which brand manufactures fast pitch tents?
Fast Pitch is a brand name for a range of Coleman tents that are 50% quicker to put up than conventional tents.
Coleman fast pitch models compared
Fast pitch tents include:
Coleman Carlsbad 6 Person Fast Pitch darkroom tent with screen room
Coleman Steel Creek Fast Pitch tent
Coleman 3-Person & 6-Person Fast Pitch Connectable Tent Bundle
Tenaya Lake Lighted Fast Pitch Cabin Tent
What is the fastest type of tent to set up?
Pop-up tents are by far the fastest type of tent to set up, literally taking seconds. As soon as you pull them out of their carry bag and let them go, they spring into a tent shape, and all you need to do is put pegs in the corners.
How do you set up an instant type tent?
An instant tent starts taking shape when you extend the pre-attached poles. Then you just need to stake the tent and peg in any guy lines pegged to prevent the tent from blowing away.
How do you pitch a pop up tent?
Take it out of its bag and fling it into the air. It will "pop" into shape and land fully erected. Then peg it to the ground and throw your gear inside.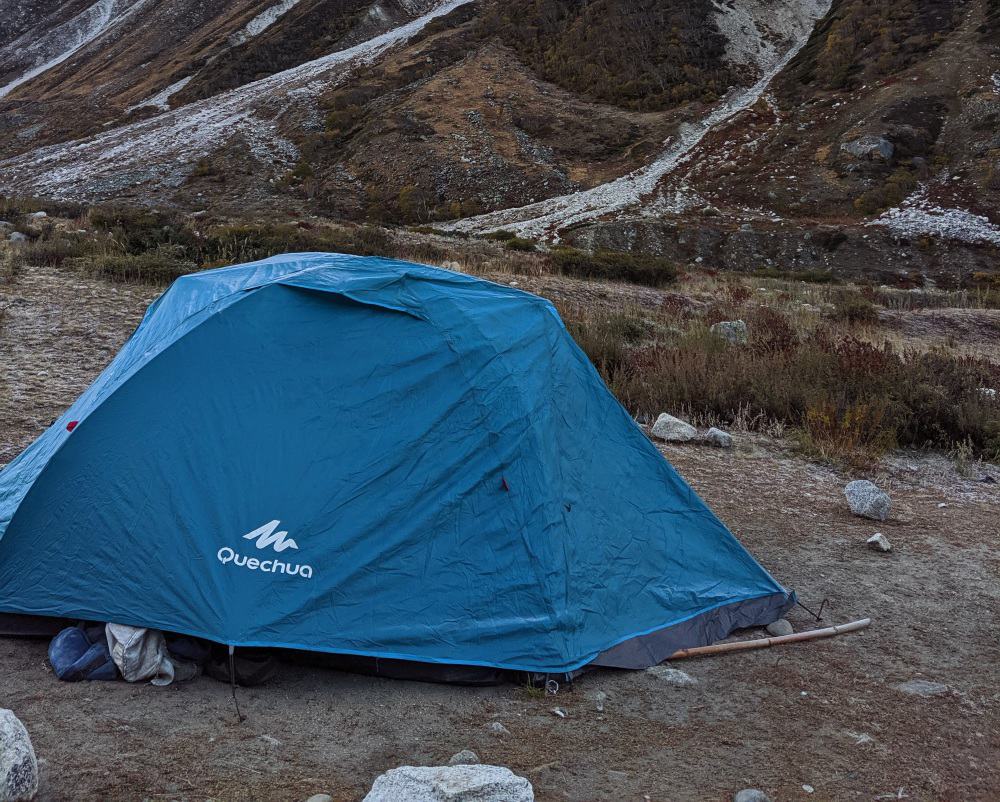 However, while it's easy to set up pop up tents, you might need the instructions to get them back into their bag the first few times.
Happy Camping! 😊
Next up: Interested in an instant tent? Check out our guide – are instant tents good for camping?