Hello! Welcome to our Coleman WeatherMaster 10 Person Tent review.
Not only have we looked at literally HUNDREDS of tents for this review, but we've also reached out to Coleman to make sure we get all the details you need to decide if this tent is right for you.
The smaller 6-Person version might come with a screen room, but this behemoth has floor space for everyone to sleep inside. You can fit the whole family in this WeatherMaster.
So read on as we cover everything you need to know about this tent, including how it compares to the 6 person version.
Is the Coleman WeatherMaster 10-Person Tent a good buy?
The WeatherMaster is a great outdoor shelter for lengthy camping trips. It is especially well suited for families and groups of friends with a generous capacity of up to ten campers.
However, unless you need the full capacity to accommodate your group, we'd actually recommend opting for the 6-Person model instead due to the screen room that comes with it.
You can check out the price for both the 6-person and 10-person models to see which is.
Is it good value?
Usually, Coleman tents are good value for money because they offer reliable quality on a budget.
This WeatherMaster is still good value for money but unless you need the larger capacity size, we think it's poorer value for money than the 6-person model.
Space in the Coleman WeatherMaster
The Coleman 10-person tent is a beginner and budget model. It'd also be a great spare tent for a group of experienced campers. You know, if someone has a fight and needs a refuge, or if your old trusted tent fails on you.
It ranks first in our roundup of the best 10 person camping tents.
Although, it's large enough for adults to sulk on opposite sides of it, too. We all know the silly arguments that can break out in young adult friend groups—especially when there's fun and alcohol around.
Speaking of fun and alcohol, as an inexpensive tent, this is one to consider taking to festivals with friends. If it gets destroyed by partying festival-goers, it's less of a biggie than with a pricier option.
Plus, if you only bring two queen mattresses, there's room for a table to play drinking games on.
Is it a good tent for ten people?
The WeatherMaster 10-Person tent is suitable for large families and friend groups. With plenty of space for three queen size air mattresses, it could sleep six adults comfortably inside the tent.
Since the three queen airbeds will only take up about 15 feet of space width-wise, there's still a good 2 feet for storage, a dog bed, and walking room. If used as storage space, the tent becomes an excellent contender for a full-on camping experience.
For larger groups, you might have to downgrade from an air mattress to a sleeping pad but you can definitely squeeze 10 people in this model.
In theory, 10 people could sleep in the tent comfortably if at least two of the campers are kids or small adults. The mattresses will be in close quarters, we're talking no gaps between or behind them here, but for a close-knit family it's doable.
Friends would be most comfortable camping in groups of up to six.
For groups who don't need the extra sleeping space, I would recommend going with the 6-Person WeatherMaster instead, as it comes with a great screen room that would be a comfortable living area for hanging out in. You can read our review of the Coleman WeatherMaster 6-Person Tent to find out more.
Is it a good backpacking tent?
This tent weighs too much for backpacking and has quite a large packed size which would make it difficult to fit in a backpack. We do not recommend taking this tent backpacking.
Is it a good family camping tent?
This tent would've been perfect for a family camping trip I took recently. We packed the kids into a small six-person tent, then an argument began. So, an adult had to stay in the kiddie tent while two kids came to the main tent.
With this spacious 10-person setup, the kids could stomp to opposite sides and sulk in peace. All with room left for a toybox in the center.
Campers were impressed with how much easier the WeatherMaster made camping with children – especially the hinged door.
It's a nice tent, roomy, I can fit 2 queen size beds easily and have plenty of room in the middle. I love the door, makes it easy with kids around to keep the bugs out.

Review
Storage Options
Unlike the 6-Person model, this tent does not come with a screen room which means that the interior of the tent is the only place you have to store gear.
The tent does come with little mesh pockets that are great for additional storage space for small items and valuables. These pockets can keep gadgets like smartphones out of harm's way in the tent.
How does it hold up in bad weather?
This tent is ideal for fair-weather camping trips and some light rain, rather than downpours. If you're anticipating a night of rain, you might want to look for something with better water resistance.
Is the Coleman Weathermaster waterproof?
The Coleman Weathermaster is waterproof to an extent, thanks to the WeatherTec System with inverted seams. Sealing the seams, applying a waterproofing spray, and placing a large tarp will help improve its performance further.
Other reviews sometimes list a Hydrostatic Head Rating for Coleman tents, but the figures seemed to vary and weren't available on Coleman's website, so I emailed asking for more information.
Coleman doesn't conduct Hydrostatic Head Rating tests. Instead, they simulate rainstorms and high winds to test their tents. They are confident that their tents will withstand winds of up to 35 mph and light rain.
There were some concerns about the tents waterproofing, but even these users still saw the benefit of the WeatherMaster.
From experience, this tent is not waterproof at all. It's great for dry weather camping. It's easy to put up and take down.

Review
If you're worried about some of the reports of poor waterproofing in the tent, then consider investing in some GEAR AID Seam Sealant and Kiwi Water Repellent Spray to increase the tent's resistance to water.
We wouldn't recommend taking this tent out in heavy rains or strong winds.
Is condensation a problem in the rain or cold?
In a tent this large and potentially crowded, ventilation is a must. It's particularly necessary for campers at festivals or families traveling with animals (wet dog smell)!
The angled windows on each side of the tent ensure you can keep them open and let air circulate even when it's raining buckets.
The cool air port also helps ventilation by bringing fresh air into the tent.
Protection from the wind
Coleman claim that as part of their research and development, they test all their tents in simulated storms, with winds of up to 35mph.
The Coleman use fiberglass and durable steel poles to make their wind-strong frames.
However, the straight poles give this tent a tall center height and vertical walls which can catch in windy weather.
Ee would be cautious about taking the tent out into any high winds. Some campers reported issues with poles bending in storms but on the whole, the consensus seems to suggest that the tent will be fine in moderate winds.
How is it for summer camping?
Some larger tents can struggle with the heat, but the WeatherMaster comes with plenty of ventilation to keep the tent cool.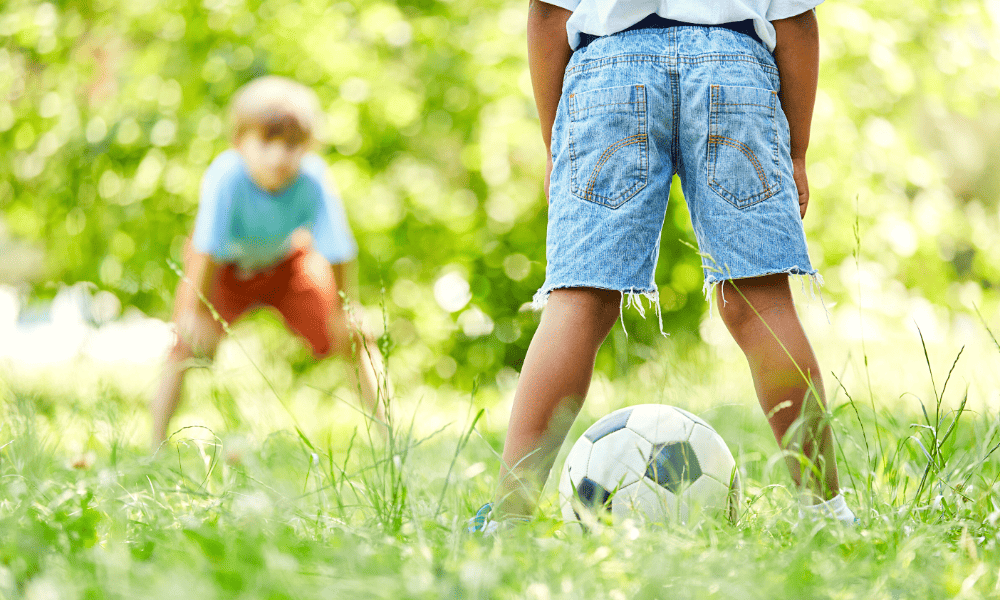 The sufficient airflow is thanks to the tent's mesh roof and large windows on either side to ensure maximum circulation.
You should leave the window flaps down and open doors while there is no wind and sunny conditions. In this way, you can enjoy a cool breeze which runs through all corners of the tent.
You can shut doors and windows, and attach the rain fly to help insulate the tent if it gets a little cold at night.
Withstanding the winter cold
This tent is only designed for venturing out in fair-weather from spring to fall, so we wouldn't recommend taking it out in winter. It can be dangerous to go winter camping in a tent that isn't prepared for dealing with the cold, wind, and snow.
Durability: How Long Will the Tent Last?
As a budget tent, you can hardly expect the Coleman Weathermaster to last a decade, especially with frequent use. However, for a yearly trip, it ticks the durability box by using quality materials throughout.
If you want the tent to last longer, avoid festivals (for obvious reasons) and steer clear of heavy rain—it's not the most waterproof around.
Like all Coleman tents, the WeatherMaster comes with their WeatherTec System to help keep you dry. With the patented welded floor and inverted seams, this tent offers decent weather protection.
But it might still be a good idea to look into procuring a seam seal, a waterproofing spray, and a tarp for the tent. A few customers had leakage issues in heavy rain.
The campers with leaks mainly state they were around the doors and that the amount of water let in was minuscule compared to the downpour. For the most part, a couple of paper towels could soak up the watery invasion.
How easy is set up and take down?
The Coleman WeatherMaster is not an instant or pop-up tent, so setup takes a little longer. However, newcomers don't need to worry because this tent still has an intuitive design with features like the color-coded poles to help make this an easy set up.
You should also be wary when assembling the Coleman Weathermaster 10 person tent, as a handful of users found the rods bent. This may have been down to a defective batch or overly rough handling, but proceed with caution. Coleman usually sends a replacement swiftly, for no extra charge.
A small number of users complained the tent fabric was about two inches too short. Again, this could've been a faulty batch, but it may take some tugging to get things to fit as they should.
Two people working on the tent will have an easier time being gentle while also pulling mismatched parts to fit. It should take 20 minutes or less.
How to set up the Coleman WeatherMaster 10-Person Tent
One of the great features of the WeatherMaster is that the included carry bag has instructions sewn-in, so you don't need to worry about losing them. Just don't lose the carry bag!
Lay the tent on flat ground, ensuring the door faces your desired direction.
Stake the tent.
Prepare the steel color-coded poles and slide them into the continuous pole sleeves of the tent, and pin them in place.
Shape the tent by hooking the clips to the poles.
If required, attach the rain fly to the smallest pole and pull the fly over the remainder of the tent, hooking it in place.
Can you set this tent up alone?
If you're experienced at tent assembly, you should be able to put this one up alone. It's easier than many other tents of this size. However, due to the size and some customer concerns, I've determined it's easier and safer to set up with two.
If you find the tent fabric a little short, then two people will simply make assembly go by faster. With a tent of this size, which also needs to be staked down prior to assembly, it's plain smarter to have four hands working on it.
Is it easy to carry?
The rip strip on the expandable carry bag means that the tent can pack down to a compact size for carrying and storage. This is great for when the car is packed to the rafters with gear already.
However, this tent is only suitable for car camping and would not be easy to carry for any distance when hiking or backpacking.
FAQ
How many queen-sized air mattresses can fit in the tent?
The tent fits three queen size air mattresses, with room for two 2-footers behind or alongside the queens.
Features: What Thrills Do You Get on a Budget?
The Coleman Weathermaster 10 holds up excellently feature-wise! Most Coleman tents have an e-port and storage pockets on the walls, so if you're a Coleman fan, this isn't news. These features are convenient for powering lights and laptops, as well as storing them once you're done!
There is also a room divider in this tent which you can use to separate the tent into two. You can use one area for sleeping and save the other as a living space.
What's the difference between this model and the Coleman elite weathermaster?
The Coleman Elite Weathermaster's largest size fits two queen beds and sleeps six people. It lacks angled windows, the screen room has flooring and the tent has an overhead light built-in.
Hinged Door
Rather than having to zip yourself in and out of this tent, the front door functions like any door in a building. It opens on hinges, allowing easy access and departure. This is one of the reasons to love this tent!
The hinged door is also tall, accommodating even the most vertically gargantuan in your party. Taller campers will also appreciate the center height of 6′ 8″ inside the tent. Unfortunately, the width of the door is less large-frame-friendly.
Don't fret about the door being on hinges when it rains, though—you can also zip it closed when necessary.
Mesh Ceiling
Camping is all about nature, and there's nothing more natural than the starry abyss that's partially obscured by streetlights most nights.
Although the rain fly will cover the ceiling if it's cold or damp, on warmer, dry nights, the Coleman Weathermaster allows an unobstructed view of the sky above. Many customers praised this element of the tent.
Alternatives
If the Coleman WeatherMaster doesn't feel like the right option for you, there are a few alternatives I can suggest.
CORE 9-Person Instant Cabin
For an easier setup than the Coleman, consider the Core. Instant tent is a stretch, but the assembly will be faster than with the Coleman weathermaster.
This cabin tent is also one to consider if you value privacy less, views more. There are tons of mesh windows and mesh in the door, allowing an almost uncompromised view out… and in.
Although there's a room divider, letting friends have their privacy from each other, once the socialization of the night comes to a close.
Wenzel 8-Person Klondike Tent
Here's a tent with excellent liveability thanks to the two comfortable rooms, one of them a screen room. Utilize it as two bedrooms, or as a kitchen/living room and bedroom.
The large mesh windows don't allow much privacy from the outside, but the two rooms are completely closed off from each other.
Throw a tarp over the screen room, and you've got an excellent tent for young couples camping together but sleeping separately.
On the other hand, it works well as a tent to separate the kids from the parents but stay close, too.
NTK Arizona GT 9–10 Person Tent
If you want a simple, large tent made for cold weather camping, this is one of your best options. Without the rain fly, there's lots of mesh serving as windows to let you view the great outdoors. But when it gets cold or rainy, the fly provides full coverage.
The rain fly could also serve as a privacy cover on a campsite. Inside, there's a detachable room divider that allows friends and families to have some separation if desired, too.
It's the most practical without the divider—with enough room for three double and two single air mattresses, or 10 sleeping bags—but it's always an option for smaller camping parties.
Wrapping It All Up
Whether you're a family or a group of friends wanting a budget camping trip or an inexpensive festival tent, the Coleman Weathermaster 10-person tent's got you covered.
Although it's beginner and budget-friendly, invest some time and money into learning the setup and waterproofing it before your first trip.
I find this to be an excellent investment for first-timers or even experienced backpackers looking for a larger tent for group trips.
More reviews of the Weathermaster and 10 person tents
Still deciding on which size of tent is best for you? Check out more of our WeatherMaster and 10 person tent reviews: