Nothing is better than spending some quality time with your friends and family. But I know how challenging choosing your tent can be, especially as there are hundreds of models on the market.
But this Coleman Sundome 6 Person Tent review is here to put your mind at ease!
As part of this review, we didn't just look at this tent. We looked at EVERY size of Sundome to compare them and give you the most comprehensive overview.
With an attractively low price, this tent is simple and easy to pitch thanks to the intuitive design.
So is this tent going to meet your needs? Read on to find out!
Is the Coleman sundome 6 person tent a good buy?
This Coleman Sundome is a SPACIOUS budget-friendly tent that combines quality with functionality. Being easy to set up, it's an amazing choice for first-timers and those who don't want to spend hours trying to figure out how to put the tent together.
This means that you'll be spending more of your vacation enjoying time with a loved one and less time worrying about fighting with poles and fabrics, trying to get your tent to just stay up!
Given its low-cost and hassle-free design, the Coleman Sundome 6-Person checks most of the boxes that first-time campers and those who are on tight budgets are looking for.
Is it good value?
Being on a tight budget doesn't mean that you can't buy a good quality tent. The Coleman Sundome 6-Person Tent is an excellent choice for those who don't want to break the bank.
Its a great tent, especially for starting out. The sundome was my first tent and it served me well. I've upgraded now but always recommend the sundome to people starting out.

Product review
Whilst it might not be top-end quality, the Coleman sundome provides the basic needs from a camping tent at a low-cost.
Difference between Regular and Elite models
Coleman's elite sundome 6-person tent differs from their standard version in a few ways.
First and foremost, the Elite model is significantly larger than the regular model, with 12′ x 10′ feet of floor space compared a 10′ x 10′ floor size of the standard model. A LED lighting system is included in the Elite edition and is not included in the normal version, as well as a hinged door rather than a normal zipper lock.
Space: How spacious is the Coleman sundome?
The Coleman Sundome 6-Person Tent is a spacious tent that works for a family or a group of friends without a lot of equipment. Since it's an entry-level tent, you'll probably be using it when you're car camping or when you have another tent to keep your gear.
With a peak height of six feet, this is the tallest Sundome tent. The floor size of 10 feet by 10 feet as well, tall campers should have plenty of sleeping space in this tent.
It can also work if you and your gang are using two tents on your camping adventure; one for sleeping and the other for gear.
Camping buddies would also love to spend time in this tent. It doesn't require much assembly time, so this will leave room for fun activities and socialization.
The Coleman Sundome 6 Person Tent will work well for:
A family of two adults and two kids.
A family of four and a pet.
A couple who have lots of gear.
A group of three or four friends, as long as they're keeping some of their gear in the car.
Is it a good tent for six people?
These tents will work for six people, as long as they're bringing nothing but their sleeping bags. Even then, these tents will be too crowded.
If you're camping in a group of six, you should consider larger tents that has been designed for 10 or 12 people. This way, you'll have enough space for your both camping gear and room for everyone to move freely in the tent.
However, if you choose to push these tents to its limit, things will be more challenging. The description states that these tents are designed to fit six people, but I wouldn't recommend them for six people unless they're bringing nothing but sleeping bags to these tents.
Even if you and your friends are spending the night chatting, having six people inside the tent will provide no privacy and can be extremely uncomfortable because of a lack of livable space.
Nevertheless, with less people, these Sundome 6 person tents will be an excellent and fun choice to bring along on your upcoming camping trip.
Depending on the number of people staying in Sundome tents, the interior can be spacious enough for late-night fun games and activities. Three or four people can sleep comfortably in this tent, even when they have their camping gear inside.
The floor area measures 100 square feet, which is enough for a group of four people to sit and socialize comfortably.
Sundome tents have one door, which can be a little restricting, especially if more people are spending the night in a tent.
It's pretty nice. Very spacious inside, room to stand up for an average-sized woman, and it's done fine in the rain in the past.

Online review
Is the Coleman sundome 6-person tent good for backpacking and hiking?
As a 6-person tent, this tent is lightweight, but these tents are not designed for backpacking. Two people can share the weight of the tent's components if they need to carry it for a long distance.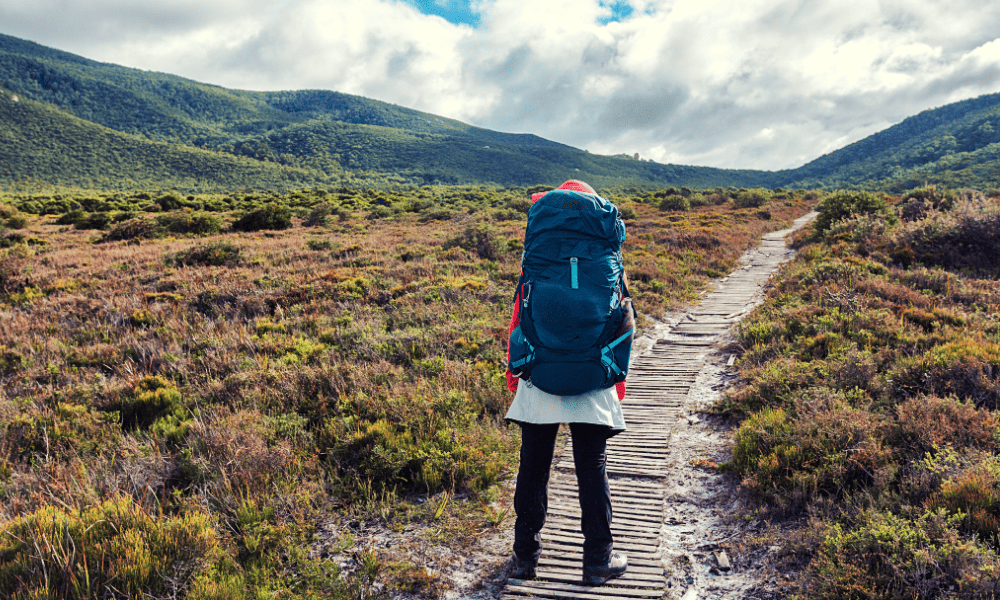 There are better-suited backpacking tents available, but this simple dome-style tent is more more for casual campers.
Is it good for festivals?
If you love going to festivals, this will be an excellent tent to pick up. It's easy to set up, affordable, durable, and comfortable to stay in because it's well-ventilated.
Is it good for family camping?
The Coleman sundome is suitable for a family of outdoor enthusiasts who want a spacious hassle-free tent that doesn't break the bank. It's durable and easy to set up, providing comfortable shelter that's big enough to keep everyone happy.
On hot days, this Coleman will work for a family made of two adults and two kids. Even a dog can fit, but the family tent might feel too crowded.
It's a great casual campers tent for families, ideal for weekend camping trips in perfect weather. This dome-shaped tent won't offer much extra space for your family though, so maybe consider larger tents if you have lots of gear.
However it's worth bearing in mind that the 6 person Coleman sundome doesn't have multiple rooms. Some families like having two or three room tents for additional privacy.
Storage options for managing your gear
The storage pockets inside the tent are useful for keeping valuables and small items safe and accessible in your tent, which is great.
However, the tent doesn't come with a vestibule which is disappointing. Vestibules allow campers to additional space for storing their gear.
This means you need to store all of your gear and equipment you bring with you inside the main body of the tent, taking up space that could be otherwise used by campers.
How does it perform in the cold, heat, rain and wind?
This car camping tent is a three-season tent, although we wouldn't take it out in intense weather as the wet weather performance could be better.
However, the incredible price makes the sundome a great budget option summer tent.
Weather and Waterproofing: When Can You Use this Tent?
Despite a list of values posted in other online reviews, there isn't a hydrostatic head rating for this budget-friendly tent.
We reached out to Coleman for more information about the rain performance of their three-season tent. Their advisor told us that their tents "don't stop water but will stop UV". So if you're looking for a tent guaranteed to keep you dry in the rain, this model might not be the best choice.
The 6 person tent is made of durable fabric that works to keep the water away (in light rain) and offers weather protection. The WeatherTec technology and tub floor will also help the Sundome's interior stay dry.
However, the large mesh windows on the side of these tents and ceiling that keep the entire tent well-ventilated can also let the rain inside. These tents comes with a rain fly, but it's not big enough to cover the whole body of the tent.
This is because these Coleman tents come with a small rain fly that protects the interior of the tent in case of light showers. However, it's too short and doesn't cover the whole body of the Sundome. If the rain is heavy, you should pick a bigger rain fly or tarp.
Although this tent features the WeatherTec System technology that seals the seams, the tent's interior can still get wet if it's raining heavily.
Even when the weather gets a little challenging, the WeatherTec System will keep the interior dry and comfortable. The fully welded corners and inverted seams help to keep water outside your tent.
But the rain fly is a bit small. It doesn't go all the way down to cover the whole body of the Sundome. With the bigger windows, this means that water might get inside the tent.
Is condensation a problem in the rain or cold?
In comparison to other low-cost models available, the Coleman Sundome does a fantastic job of circulating air and stopping condensation from forming inside the tent – even during the rain.
With ground vents to allow cold air to flow into the tent and large mesh windows and doors to let warm, damp air escape, the Sundome can keep campers inside comfortable.
Protection from wind
An advantage the Coleman Sundome has in the wind is its shape. As a dome-style tent, it does not have tall, vertical tent walls that the wind will catch against like cabin-style tents.
The tent should be able to withstand moderate winds. Coleman says that it can handle up to 35mph winds, which is more than you would expect for a weekend camping trip in summer.
The simple two-pole design and guy lines offer enough protection in mild winds. The taller height of the 6-person tent body means that it is more vulnerable to harsh winds than the smaller models.
In strong winds, though, this is not the tent to choose. Tents built for absolutely dreadful conditions are more tightly fastened to the ground and have more sturdy tent poles and stakes.
Performance in summer
If you're going warm weather camping the Sundome is a good choice for summer. The big mesh windows and the door will improve that airflow, and the ground vents guarantee better ventilation.
This tent comes with an E-port, which means that if things are really heating up you can bring an air conditioning unit inside your tent – provided you're camping at a campsite with electric hook-ups.
The Sundome features big mesh windows and a large door. They work together with the floor vents to improve the air circulation to keep the tent cool in summer camping.
The mesh design is suitable for warm trips, especially if you get too hot at night. Sleeping in this Coleman tent will be comfortable even when it's hot outside.
The ground vents also keep the interior cool, especially when you're sleeping on an air mattress.
Moreover, unlike some budget tents, this Coleman provides excellent ventilation. With some tents, the durable and high-quality fabric can mean that the material can be too heavy, especially in warm weather, and not breathable.
The Sundome tent is designed to provide excellent ventilation, featuring two large windows and mesh on the ceiling to enhance the airflow.
The floor vent and the large door also helps keep this camping tent cool and comfortable to use for summer camping.
Camping in the cold & winter season camping
However, as the temperature drops, this six-person tent can get too cold. The rainfly is too short and doesn't cover the whole body of the tent, so your gear might get wet in heavy rain.
Although this tent is an excellent option for warm weather, it doesn't work very well for cold weather conditions. The Sundome can be too cold as the temperature drops, so you might need to bring extra covers or an electric blanket.
If you're worried about the weather turning cold and being left shivering in your Sundome, consider investing in a cozy sleeping bag to help keep you warm at night.
This is not an appropriate winter tent.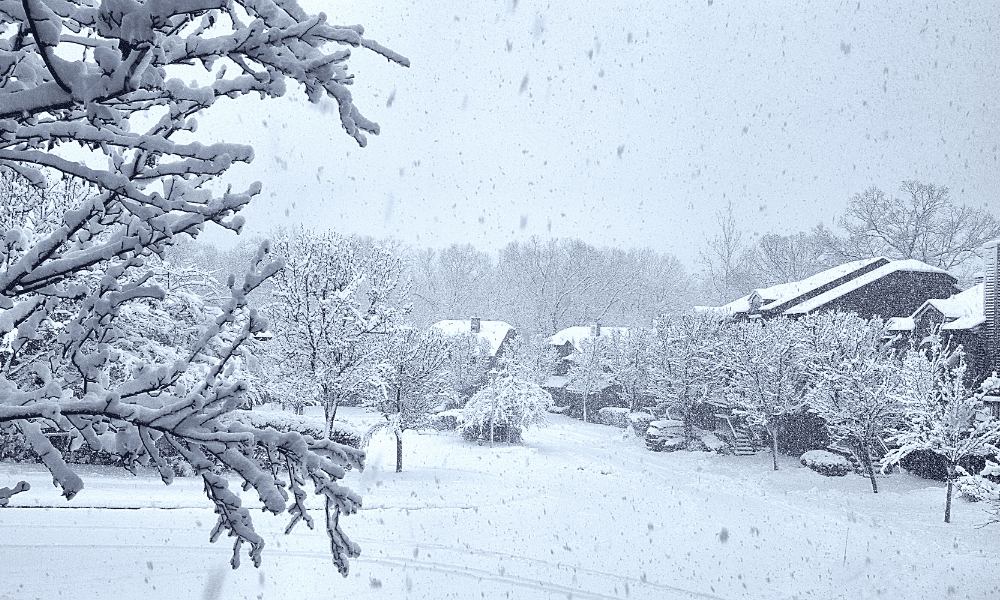 How durable is it and will it last long?
The answer to this question depends on how and why you're buying this 6 person tent. If you're planning to set up your tent in extreme weather conditions, this Sundome won't be the right one for you.
The fiberglass poles that come with this dome tent are slightly thicker than similar six-person tents offer. However, fiberglass tent poles can shatter and damage tent fabric easily, so they aren't durable enough for extremely windy conditions.
You could also consider investing in better stakes to guarantee that your 6 person tent is stable.
I believe that this affordable tent is good for what it is. It's designed for car camping and less frequent trips in good weather.
If you're worried about the zipper getting caught, it is worth noting that Coleman offers a 6 person Elite version of this basic dome tent which comes with a hinged door.
We recommend considering the Coleman Tent Kit as well, which comes with extra durable tent stakes and a mallet to help with an easy setup.
The durable frame and the polyester fabric create the perfect mix for a reliable yet affordable tent that you can depend on for a long time.
Carrying the sundome
This tent weighs 16 pounds, so it's not the most portable option. There are lighter options that work for backpacking trips.
But the Sundome 6 comes with a fantastic carry bag which makes it suitable for car camping trips. The packed size is small enough that you don't need to worry about it filling up your trunk.
One of the extra features of this tent we loves was the expandable carry bag. It makes packing the 6 person tent away easy.
Ease of set up
The 6 person Sundome has an easy setup which can be done in ten minutes, or even less if you're working with someone. The fiberglass poles and stakes are easy to put together because they're color-coded, so there will be no guessing with this freestanding tent.
How to set up the Coleman sundome tent
Choose the right spot to set up the 6 person tent. Setting up the tent will be easier if the ground is free of rocks.
Install the stakes where they belong in the pins at each of the tent corners.
Check for any breakages or damage and then slide the poles through sleeves.
Use the shorter pole to secure the fly.
If you do struggle to set up this 6 person tent, then we recommend downloading a video to help visualize the process.
Setting it up on your own
The Coleman Sundome 6 Person Tent is designed for those who have no previous experience with setting up a tent.
The frame is made of snag-free poles that effortlessly slide into the pole sleeves, allowing you to set up the 6 person tent in ten minutes if you're by yourself.
If you're buying this Coleman for a family trip, you and your family won't worry about getting all the pieces together. The poles are marked, and the instructions are easy to follow, that you and your family will be able to set up the 6 person tent fast.
The ceiling height of this dome-style tent is six feet, so if you're shorter than this it can make putting the rain fly on tricky.
FAQ
Can you fit a queen-sized air mattress inside?
Yes, this 6 person tent is big enough for two queen-sized air mattresses. You can even fit two mattresses inside the Coleman sundome tent, as long as you're not planning to put anything inside. 
Inflate the air mattress first and set it up before setting up the 6 person tent. With one mattress, there will be enough space for your gear. 
The floor space is big enough to fit two queen air mattresses for quality sleep at night.
With one queen air mattress that fits a couple, this 6 person tent will be big enough to fit a sleeping bag or anything else that you want to store in the Sundome. 
There's enough space in this Coleman camping tent for two comfortable queen size air mattresses.
Can I use electronics and a tent air conditioner with it?
The E-port is an excellent addition because it allows you to recharge your electronic devices. However, this tent doesn't offer lots of storage pockets. An additional gear loft would have been a nice feature.
With an E-port, you can run an electrical cord into the 6 person tent. This is an amazing feature, especially for tech junkies who can't go a weekend without juicing their devices.
Alternative reviews
If you're not convinced by the Coleman sundome 6 person tent, you can check out the following 6 person tent reviews.
Related: For more tents, check out our reviews of the best 6 man tent.
Coleman 6 person Cabin Tent with Instant Setup review
This 6 person tent is designed for those who need a tent that can be set up in less than a minute. It's a spacious family camping tent.
The double-thick fabric protects you from the elements, and the design allows for better ventilation in hot weather. Thanks to the welded corners, the interior of the tent will stay dry even when it rains.
Ayamaya Pop Up 4-6 Person Tent review
If you're in a hurry, this 4 to 6 peron tent will work for you because it can be set up fast. It's a great option for families and comes with excellent reviews.
There's a gap between the outer and inner layers of the fabric to prevent condensation. You can sort your essentials inside the vestibule which offers convenient storage.
CORE 6 Person Dome Tent review
This low-budget 6 person tent is an excellent choice for camping, especially in cold weather. It's well reviewed and spacious enough to fit two queen air mattresses. The H2O technology also keeps the interior dry.
Thanks to the adjustable ground vents, the tent will be well-ventilated in warm weather.
Verdict on the coleman sundome 6 person tent review
The Coleman sundome 6 person tent is an excellent tent for families and groups available at a reasonable price. It features durable fabric and well-made poles that give the versatile tent wind protection.
It has an easy setup and because it's well-ventilated, this 3-season tent will be the perfect choice for warm weather.
Overall, first-time campers can get some real use from this 6 person sundome model from Coleman. It well deserves its solid 4.5 stars rating.