If you're looking for a Coleman Sundome 2 Person Tent review, then you're in the right place. If not, get outta here!
To give you the best review possible, we've looked at a wide range of Coleman tents, including all versions of the Sundome.
This tent sure looks like a bargain with a low price, but does it give enough performance to make it truly value for money?
We're going to cover who this tent is best for, how well it protects you from the elements and whether set up was a dream or a nightmare.
So stick around and read on to see what we thought of the Coleman Sundome 2-Person Tent.
Coleman sundome 2 person tent – is it a good buy?
Are you in a rush and just want to know whether you should buy this tent or not?
The answer is probably yes. It's a great solo tent for newbie campers. The design is super intuitive, making set up a breeze.
Speaking of a breeze, this tent might not offer the most protection from the weather but it's certainly enough for fair-weather summer camping. If you've never been before, we don't advise trying to pitch a tent in a storm for your first trip.
It's also an absolute steal, which should make frugal campers happy. If you're new to camping and have to buy equipment as well, you can use the savings for other camping gear.
Is it good value?
For new campers, this tent is WHOPPING value. If you're an avid camper, this tent is still a brilliant choice for you.
I bought a Coleman Sundome 2 years ago. It's roomy enough for two and it's held up really well.

Review
Do you need somewhere to store your gear outside of your main tent on your next trip? The Coleman sundome offers the solution. Effortlessly pitch the tent to give yourself an extra area for storing camping equipment.
This is also wonderful as the first tent for kids or teens. They can use it on weekend camping trips and scouts' trips or even in the backyard on summer evenings for fun playtime.
We find the sundome quite appealing if you're looking for a low-cost but great tent that would work for a weekend getaway.
In fact, it ranks first in our roundup of the best small 2 person tents. So if that's enough for you, check out the price and snap up a bargain.
Space to sprawl in the Coleman sundome
So, who can actually fit in this tent?
This tent will work for:
A single camper.
Two kids.
An adult and a small child.
Is it a good tent for two people?
Only if you plan to use the tent for sleeping. When two people are sleeping inside the tent, there's barely any room left for anything else.
I'd recommend the Coleman sundome 4 person tent for a more comfortable experience. You can read our review of the 4-person sundome here.
Like all tents, the capacity refers to the maximum number of people who can stay in this tent. However, for more comfort, you can use this tent when you're camping alone.
If you're looking forward to a comfortable camping experience with a friend or a partner, you'll be better off choosing the 4-Person model. Due to the ceiling height of the tent, it's difficult to stand comfortably.
You can squeeze two sleeping bags in the tent, but there will barely be any extra space left for anything else.
If you're spending time on your own, you might have some floor space for a backpack. There's a small storage mesh pocket that can be used to keep your essentials.
Portability: Is it suitable for backpacking?
Unfortunately, this tent isn't adequate for backpacking. It's more of a tent for backyard camping than a backpacking tent.
Although it comes with a handy carry bag making it easy to carry, at over nine pounds it's a bit too heavy for carrying for long distances.
The carry bag dimensions are 6″ x 6″ x 24″ which is handy for packing into the car.
Is it good for festivals?
You can also use this tent at festivals and other events where you need a special spot to rest because it provides good ventilation and grants you the needed privacy. Even if it gets damaged, you don't need to stress thanks to its low cost.
In the delicate mornings after a night of dancing, the superb ventilation in the tent will be greatly appreciated as well!
Storage availability
There's a handy storage pocket, which is great for keeping small valuables like phones and wallets safe. However, without a vestibule, two gear pockets or an additional gear loft would have been beneficial.
Performance in the wind, rain, cold and heat
This popular tent is fine for fair-weather camping, but we'd be cautious about bringing it into extreme weather conditions.
It's a three-season tent that is intended for weekend camping trips in milder weather.
Protection from the rain and waterproofing
You can expect this tent to perform well in light showers. Some users even suggested that it can withstand stormy weather.
However, just like other low-budget tents, it's a good idea to invest in some waterproof spray or even buy a protective tarp. This will guarantee that the interior doesn't get wet.
Thanks to the welded bathtub floor and inverted seams of the Coleman WeatherTec System, your backpack and anything else you choose to place inside your tent will stay dry.
This is essential since the Coleman sundome 2 person tent lacks storage vestibules, so it's likely that you will keep everything you have inside the main body of the tent.
Some other reviewers have listed various Hydrostatic Head Ratings for this tent, so I emailed Coleman for clarity. They said they don't actually test their tents to provide a rating, but they test the tent in a simulated rainstorm and high winds when designing the tent.
If you're expecting heavy rain, it might still be a good idea to use a seam sealer on the tent. Although, another customer who had been using their sundome for almost a decade did find that the tent offered plenty of protection from the elements:
In four seasons. In all weather. Bone dry sleeping like a baby.

Product review
An issue that concerned me was related to the size of the rain fly. Although the rain fly can keep some of the rainwater away, the mesh windows are relatively large, and the rain fly doesn't cover them completely.
As a result, this tent is best suited for when the weather is warm and dry, or with light rain at most. In cold and rainy weather, this tent might not offer enough weather protection.
Is condensation a problem in the rain or cold?
There are plenty of features in this tent to help circulate air. With the doors and windows made from mesh and ground vents close to the floor, air circulation is very effective this tent.
Compared with other low-cost tents, the Coleman Sundome deals with condensation surprisingly well thanks to its mesh windows for ventilation.
In windy weather, the mesh design of the tent can force heavy rains into the tent, so they will need to be covered by the rain fly. Thankfully, the rain fly doesn't impact on the condensation build-up in the tent.
There are quality tents with superior ventilation available but none have such a reasonable price as the Sundome.
Does it provide good protection from the wind?
The frame is tested to withstand 35 mph winds, so this tent will work if the weather is gusty.
The sloped tent walls, which are a common feature of dome tents, improve the wind resistance of this tent compared to other designs like cabin tents.
The fiberglass tent poles and guy lines are sturdy enough to guarantee that the tent will stay standing in moderate winds.
However, we wouldn't recommend taking the tent out in strong winds.
How does it perform in the summer heat?
Perfect for occasional fair-weather camping, the Sundome is a great choice for summer trips. It is best suited to dry and warm weather.
Since the overall structure seeks to boost ventilation and keep the interior well-ventilated, this affordable tent is an ideal choice for camping in hot weather.
The easy and simple setup also means you won't have to spend long fighting with poles or rainfly under the baking sun.
However, unlike other Coleman tents this model doesn't come with Dark Room Technology to keep the inside of the tent cool.
How well does it withstand the cold of winter?
When the weather starts to cool, spending time in this tent becomes a little more difficult. Because the tent's material does not insulate heat well, you will likely become too cold if the temperature drops significantly.
It's not recommended to take this tent out in winter. We'd probably be cautious about taking this tent out in the colder spring or fall months as well.
Is it durable and will it last long?
The Coleman sundome 2-Person Tent is made of 75-denier polyester taffeta, so it has decent durability that allows you to use it for one-day trips and car-camping adventures.
I believe that it's important to be realistic regarding what to expect from this tent. The fiberglass poles can shatter if you're not careful and might damage the fabric of the tent.
You can improve the durability of the tent by installing a tarp if the ground is uneven or you're worried about rocks penetrating the bottom of the tent and ruining the floor. However, this will add an extra cost if you're buying this tent because you're on a tight budget.
Is it easy to set up and take down?
Given the tent's affordable price and the rather easy to set up design, this tent is an excellent entry-level tent for newbies. The ease of setup means that even beginners can have this tent up within 10 minutes.
How to set up the Coleman sundome 2 person tent
The Sundome actually comes with setup instructions attached to the carry bag, but if you want to know how to do it before you buy, here's our guide:
Choose even ground to set up your tent, and pick the direction of the door.
Use the stakes to secure the corners.
Slide the poles through the pole sleeves, then attach them to the corners.
Attach the clips to the poles. If it's raining, attach the smaller pole to the rain fly and use the hook and loop straps to secure it.
Your tent is ready for use.
Can you set it up on your own?
Certainly! Even first-timers can set this tent up within 10 minutes. If you've got experience with camping tents before, you'll probably be quicker.
With snag-free sleeves, the poles slide in with ease, reducing assembly time to just a few minutes.
Is it easy to carry?
Since this is mainly designed to be used for weekend car camping, this tent might not be the easiest to carry around. It's rather heavy compared to other 2-person tents, but it comes with a decent carry bag with a small packed size.
However, other tents are designed to be more portable, so you might be able to split the poles and stakes to make them easier to carry.
Frequently Asked Questions
How much does the Coleman Sundome tent weigh?
The Coleman sundome 2 person tent weights 7.3 lbs or 3.3 kg. This is a fairly light weight for casual camping but relatively heavy if you want to take it backpacking in the summer.
Can I bring electricity or an AC into the tent?
Thanks to the E-port, bringing electrical power into the tent won't be a problem. You will be able to recharge electronic devices and smartphones.
 
It's a key feature for weekend camping trips with kids when you need to charge devices for the car journey home. 
Can The Coleman Sundome 2 Person Tent Fit A Queen-Sized Air Mattress?
You would be able to fit one queen size air mattress in the Coleman Sundome 2 Person Tent. But you need to inflate the air mattress inside the tent otherwise it might not fit through the door!
Does The Coleman Sundome Come With A Hook To Hang A Lantern Or Light?
The Sundome has a hook on the ceiling which is great for hanging a lantern or light. The lantern hook is useful for campers who want a little light at night to read by, or just for getting ready for bed.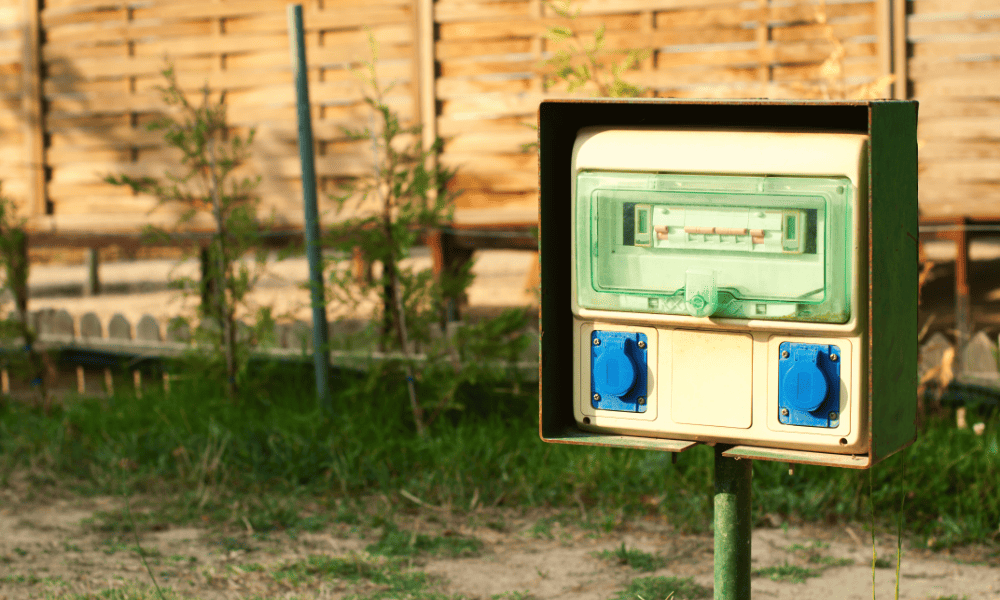 Alternative camping tents
There are other cool options for a 2-person tent that might work for you.
Quechua pop-up 2 man tent
This is another lightweight 2-person tent that you can check out. Thanks to its freestanding pop-up design, you can set up the Quechua in two seconds, and you can do that without any help.
Unlike the Coleman Sundome 2-Person Tent, this one features black patented exterior fabric that blocks the sunlight in the dawn to guarantee uninterrupted sleep.
However, if you're looking for a tent that's easy on the wallet, this might not be the best choice for you.
ALPS mountaineering lynx 1 person tent
If you're looking for a lightweight freestanding tent, this might be the one for you. The aluminum poles are extremely sturdy, yet the Lynx is portable enough to be taken on backpacking trips.
It comes with a full-size cover to protect the interior from the rain and has a vestibule to keep your essentials safely stored.
Nevertheless, this compact and narrow tent is barely big enough for one person, without any additional gear. It's also more expensive than the Coleman Sundome 2-Person Tent.
Ubon Pop-Up 2p / 3p tent
For campers who don't want to break the bank, this tent would be a decent option to consider. The pop-up design allows you to set up the tent in no time, while the interior is big enough to fit two people, featuring two small pockets for their essentials.
Kids will particularly enjoy this tent, whether they're using the Ubon in the park or on the beach.
It features two doors for easy access and good ventilation, and the 190T polyester fabric will protect you if you're spending time in direct sunlight. It folds conveniently for storage. However, this tent isn't waterproof.
You can also check out our 2 person tent reviews.
Pairs well with…
As an entry-level tent, the Coleman sundome 2-person should be an excellent choice. You can make the floor more durable by investing in a tarp to protect it. You can also guarantee better sleep by buying a reliable sleeping bag or sleeping pad.
Wrapping Up the review
Our Coleman sundome 2-person tent review has shown the model is an excellent entry-level tent for car camping, festivals, and kids play dates. It will provide a means to get you started on your camping adventures.
Although this tent might not be well-suited for cold weather, overall, this is an excellent investment for summer trips.
Check out its latest price.