Welcome to our Coleman Steel Creek 6 Person Tent review!
We've looked at HUNDREDS of tents, including lots of other Coleman tents like the Sundome range. So we know what to look for when assessing the Steel Creek.
The screen porch is the standout feature of this tent. It's AMAZING for bug-free lounging or getting changed out of dirty clothes.
Stick with us as we dive into the Creek.
Is the Steel Creek 6-Person Tent a good buy?
Don't worry if you don't have time to hang around as we go over the Coleman Creek, we'll give you our quick recommendation.
BUY THIS TENT.
If you're looking for a dome-style tent that offers something a little more advanced than the basic features, Coleman offer you two choices to consider.
The Elite Sundome 6-Person tent is an upgraded version of their budget dome tents which is slightly larger, comes with an LED lighting system, and has a hinged door.
But the screen porch in the Steel Creek blows all those features out of the water. Plus, the included e-port means you can always bring your own lighting system into the tent.
Is it good value?
A very important question when deciding on a tent.
The Steel Creek is available at a reasonable price for a 6-person tent but offers features that go above and beyond that budget pricing to give you a great trip.
We absolutely think this affordable tent is worth every penny. Decide for yourself by checking out the price.
Space in the Coleman steel creek tent
Size-wise, the tent is fit for small families and small friend groups looking for a good time. However, I feel it's best for families in this instance. As much as I'd love to hang out with three friends, only two chairs fit in the screen room, which could be a little unfair.
That's why it's family-ready. Put the kids in the screen room to play while the parents relax in the sleeping area, or have the parents sit in the screen room to relax while kids are kids and frolic in the wild.
Of course, anyone could benefit from this Coleman Steel Creek fast pitch tent.
Size enough for six campers?
Most users find that four adults is the max occupancy for comfort, and it's better with two adults and two kids—another reason for the family recommendation.
It fits two queen air mattresses, although you could fit a third in the screen room. To do that, you'd need to cover that part of the tent with a tarp, unless it's dry as a bone and warm enough by night. If not used for sleeping, the screen room is an excellent place to store your camping gear.
During the day, there's not a lot of room to walk around either screen or sleeping room as the tent's height is only 5'8. Kids can have the time of their lives, but taller adults won't have a great time with it.
There's plenty of head room if you sit.
Is this a good backpacking and hiking tent?
This tent with screen room is definitely not suitable for backpacking and hiking. Although it's not too heavy and awkward to carry for car camping adventures, it would be a nightmare in your backpack.
Leave the Steel Creek at home and opt for something lighter and easier to carry if you're heading out into the wilderness.
Is this a good tent for family camping?
Whilst this tent might be a disappointment if you were planning to take it out into the backcountry, if you want to take it for family camping trips it's great.
The key feature of this family camping tent is the screen room. It's big enough for two camping chairs to sit in, so you and a partner can watch your kids playing from the comfort of your bug-proof porch.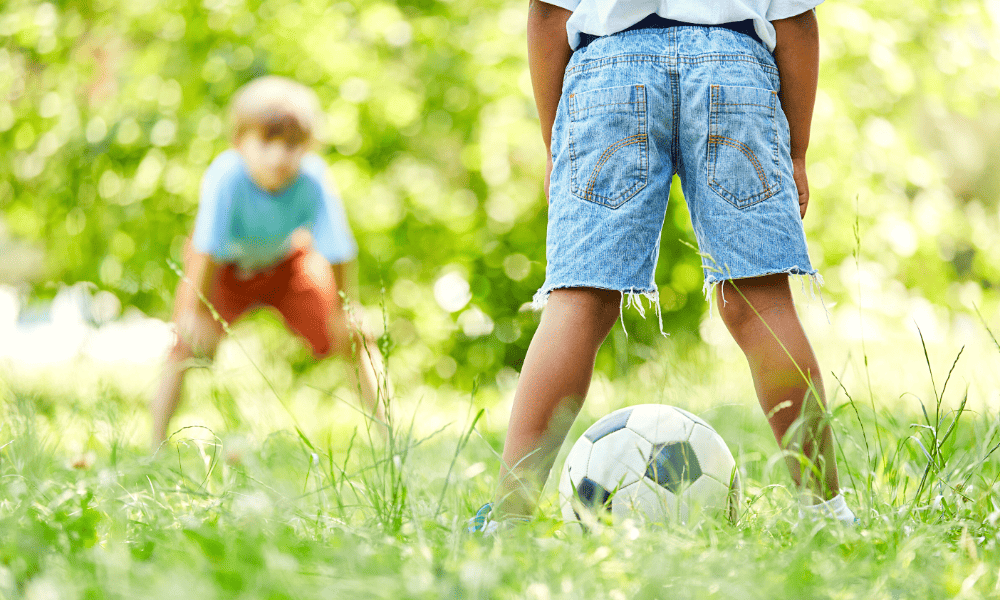 Is there extra space for gear storage?
Unlike a lot of Coleman tents, the Steel Creek is great if you have gear that you want to store somewhere it will be safe and dry without having to bring your equipment into the main body of the tent.
The screen room at the front is a brilliant solution for stinky hiking boots you don't want to take into your sleeping area.
There are also small mesh pockets for storing valuables. the internal storage pockets are great for keeping them accessible but also safe.
Performance in the wind, rain, cold and heat
The Steel Creek's screen room provides excellent ventilation for warm weather camping. But how does it cope with bad weather?
What sort of rain protection does this family tent offer?
The Coleman Steel Creek tent fabric is waterproof, although the seams have some issues. Campers found water leaks in at the corners.
Unlike some other manufacturers which carry out a hydrostatic head rating test, Coleman do not conduct the waterproof rating test. Instead, they put their tents in simulated storm conditions.
As for the screen room, rain paired with wind could blow in there quite easily. Ensure your rainfly is properly set up.
You may wish to add a tarp to the mix to ensure you cover the entire tent securely. Also, look into some seam seal, not just on the leaky corners, but the tent in its entirety.
To finish off the process on your Coleman, look into using a waterproofing spray on the material despite the claims that it holds up in the rain.
It appears to be made very well. This is pretty much the same tent as the Coleman Evanston but it has better weatherproofing.

Product review
The windows are mesh, which isn't infallible despite the best waterproofing efforts. If the rain doesn't penetrate when striking the windows directly, rain dripping off the rainfly might run down the mesh and soak through.
The window awnings make it so rain can't run from roof to window. It also makes it more difficult for most rain to get a direct hit at the mesh in the first place.
Is condensation a problem in the cold or rain?
Condensation shouldn't be an issue in the Steel Creek tent thanks to the ventilation system in the tent. The mesh material screen room allows cool air to come into the porch. You can open the door slightly to let the air flow through the tent.
There are also vents on the roof to let damp, warm air escape the tent and prevent condensation building.
How does the Steel Creek cope in windy environments?
For quality assurance, Coleman test all their tents in simulated storms with up to 35mph winds. This should mean the tent is more than capable of standing up to light winds.
The dome shape is better for dealing with high winds than cabin-style tents. The walls are not as tall or vertical so the wind won't catch as much.
There are also reflective guy lines which attach to the tent body to improve performance in when the weather turns gusty.
We would still be hesitant about taking this tent out into strong winds. It's not designed to face extreme conditions and is probably best kept for fair-weather camping trips.
shielding from the summer sun
The sufficient ventilation that was mentioned to help deal with condensation is also great for cooling the tent down in summer.
The real selling point of this tent for summer camping is the screen room. It's big enough for two people to sit in comfortably and keep cool without being eaten alive by bugs.
Other tents come with features like Dark Room Technology to keep the interior of the tent cool in sunlight, but there's not anything like that on the Steel Creek model.
Withstanding the winter cold
This tent should not be taken winter camping. It does not provide enough protection from cooler weather.
If you take the Steel Creek out into the snow, be prepared for a cold and wet night!
Durability: How long will the camping tent last?
Customers found the tent durable, but the main issues were with the tent's clips, which break easily.
The tent's material is durable under the stress of heavy rain, where the stakes are durable despite their thin nature and small size.
Even customers who find the durability inadequate state that the tent is nice and its features make up for anything it lacks.
How easy is set up and take down?
Setting up a tent can be a PAIN, so anything that makes the process more efficient is wonderful. As part of a family with impatient kids, it's even more important.
The color coded poles help you organize your setup, minimizing the amount of time spent experimenting with what fits where. The poles hook onto the tent body with plastic clips rather than pole sleeves.
You'll have the tent together in no time under 10 minutes, according to Coleman.
As it's so easy to set up, this is a great tent to teach kids how to pitch a tent and perhaps prepare them for the scouts.
Trying to avoid mosquitos, we found this design to be perfect. It was easy to set up with the help of small kids.

Product review
How to set up the Coleman Steel Creek?
Setting up the Coleman Steel Creek fast pitch 6 person dome tent is simple. After all, it's fast pitch for a reason.
Lay the tent out flat.
State the tent and ensure the fast-pitch feet are in place with the stakes.
Slide the tent poles into the feet.
Slide the other part of the poles into the center-point grip.
Attach the tent to the pole with the clips provided.
Equip, attach and stake the rainfly.
Can one person set it up?
One person can readily cope with this setup, and the taller you are, the easier it'll be. Coleman claims the tent sets up in only 7 minutes, but it'll likely take longer if this is your first tent.
Is it easy to carry?
Yes, the Coleman Steel Creek 6 person dome tent is easy to carry. It folds down small so you can fit the tent in the easy carry bag provided. The weight is smaller than cabin tents of similar size as well.
Coleman has added an extra storage slot in the Coleman Steel Creek 6 person tent's carry bag so you can carry some extra gear—perhaps your tarp?
FAQs: what else should you know?
What's so great about a screen room?
As stated previously, the screen room is an excellent place to relax while watching the kids. It has the following uses and benefits:
Sleeping under the stars and surrounded by nature.
Keeping bugs away as you sit and talk.
Serving as an extra sleeping space.
Working as a place to socialize if not outdoors.
Letting parents stay in the tent but away from the kids as they nap.
A place for kids to get rowdy while parents nap in the inner tent.
You can fit two folding chairs in the screen room with just enough space above them for a person of average height to sit without their head hitting the ceiling.
What's the benefit of the E-port?
Camping with kids, they'll soon get bored when night falls. Or worse, scared of the dark.
The efficient e-port lets you run an outdoor extension cable from your car plug adapter to the tent. You can power a nightlight or a laptop to play some movies on.
It's a fantastic way of getting power into your tent without having to keep the door open, which is useful in rain and cold.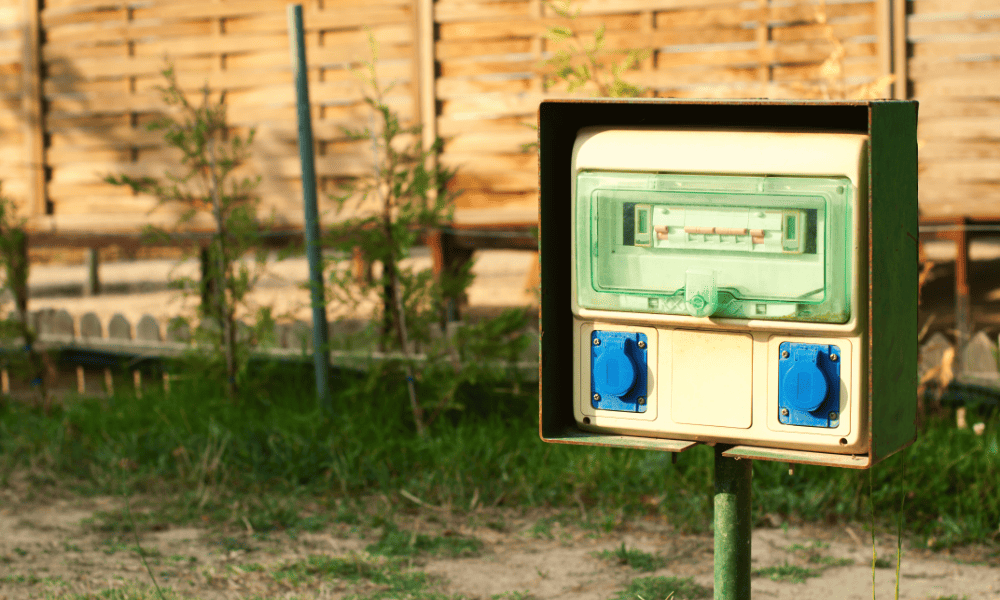 Is this tent good for six campers?
This is a good tent for six children or six adults in a semi-pile-up—if you use the designated sleeping space.
If you make use of the screen room, you can fit two more people. In fact, you could potentially fit four more people in, but that wouldn't leave much room for gear.
Sticking to the designated sleeping space, the Coleman Steel Creek 6 is a four person tent.
How many queen-sized air mattresses can fit inside this tent?
You can fit two queen-sized air mattresses side-by-side in the designated sleeping portion of the Coleman Steel Creek fast pitch 6 person tent. With two to a mattress, that makes this a four person tent.
Use the screen room, however, and you can fit another two air mattresses side by side. That takes it up to a 6 person tent, even letting you sleep eight if additional campers join your tent crew unexpectedly.
Alternatives
Is the Coleman Steel Creek fast pitch 6 person dome tent not quite what you're looking for?
Related: For more tents, check out our reviews of the best six person tent.
Coleman Sundome 6 Person Tent
Same brand, same shape, but potentially less intimidating for new campers than the Coleman Steel Creek. Some people want their tent to be nothing but a place to sleep, and that's fine, so skip the screen room and go with the budget option Sundome.
It also has:
An extra foot of room inside.
6 foot center height.
You can look at our Coleman Sundome 6 person tent review or check out its price below.
Ayamaya 4–6 Person Pop Up Tent
For an even easier assembly than the Coleman Steel Creek fast pitch 6 person tent, here's the Ayamaya. It's slightly pricier and lacks the bright screen room, but as just a place to sleep it's fantastic.
Larger than the Coleman on one side.
Double-layer fabric to prevent condensation.
Pre-assembled poles, set up in seconds.
A true 6 person tent size-wise.
Wenzel 8-Person Klondike Tent
For those of you who like the screen room in the Coleman Steel Creek fast pitch 6 person tent but need an actual 6 person capacity, here's one you may prefer.
With large windows, ample floor space and a homey T-style door, it's fantastic for liveability, family and friends having fun.
Heftier price tag than the Coleman.
Sleeps two more than the Coleman, even more if you use the screen room.
Highly ventilated by large windows.
Sightly more premium constriction than the Coleman.
You may also be interested in our Core 6 person instant cabin tent review.
Camper's Creek
Our Coleman Steel Creek 6 person tent review has revealed a pleasant starter tent for small families just starting on their camping journey. It's not the most premium thing in the world, but it does the job and keeps you dry, once treated properly.
It's a tent that should hold up well in mild wind and rain, but when you take it down by the creek for a cozy family trip, try to stick to dryer weather and don't be too harsh with it.