Welcome to our Coleman Octagon 98 8 Person Tent review!
We've looked at HUNDREDS of tents and few of them come with such a distinctive shape as this one.
Rather than being packed in side by side like sardines in a can, you can spread out. It's comfortable for sitting in and chatting the night away.
So stick with us as we go through all the things you need to know about this tent.
Is the Coleman Octagon 98 a good buy?
Don't have time to figure out all the details and just want a quick recommendation?
Buy this tent if you're planning a big group camping trip and you want a sheltered area for hanging out or storing gear. It's great for group trips where you all have your own tent.
It would have been amazing for a recent trip I went on with some friends.
Most of us had our own backpacking tents which were great for sleeping in at night but it would have really made our trip special if we had an area that we could sit in together, sheltered from the wind, rain, or sun whenever we needed it.
If you've got a group who are all comfortable sleeping together (wait… not like that!) then they'll love how cozy this Octagon 98 is.
Is it good value?
Coleman tents are usually good value so we're happy to report the Octagon hasn't let us down. It is pricier than some of their other models but it brings enough extras to justify the price tag.
If you need to save as much cash as possible to buy other camping gear, there are low-budget options that might be worth considering like the Coleman Sundome tents.
We think the Coleman Octagon is a reasonable price and offers great value for money as an affordable tent. If it sounds like the tent for you, check out the price now.
Space in the Coleman octagon tent
The Coleman Octagon 98 tent is an 8 person camping tent made for anyone who wants a cozy, close-range camping experience. It majors in Large Family Bonding, with a minor in Bonding BFFs.
Almost everybody knows the image of a family sitting around a campfire, roasting marshmallows under the stars. But sometimes it's too cold for that, or the fire is too dangerous to have around the little ones, so you take it inside.
With a partially mesh roof and a near-circular sleeping area, this is your tent to recreate the campfire setting, sans flames with still viewing nature.
Something we love about this huge Coleman tent is the 6′ 10″ center height. That offers plenty of headroom for taller campers to stand freely inside the Coleman Octagon.
Size: Does It Really Fit 8 People?
Most tents fit two people fewer than advertised, but the octagon design lets this one fit all 8 of you. The tent floor size is 13 feet in diameter which should give you plenty of space to sprawl out.
The shape means you can only fit 2 queen air beds, where you'd fit three in similarly sized tent setups. This leaves the floor space free to place 8 sleeping bags instead.
Don't forget to invest in a quality sleeping bag to make up for the lack of a decent mattress—we recommend the Monarch Sleeping Bag because it's fit for camping in all seasons.
Is this a good tent for backpacking and hiking trips?
This tent would not be good for backpacking. It is too heavy and awkward for carrying to take out into the backcountry.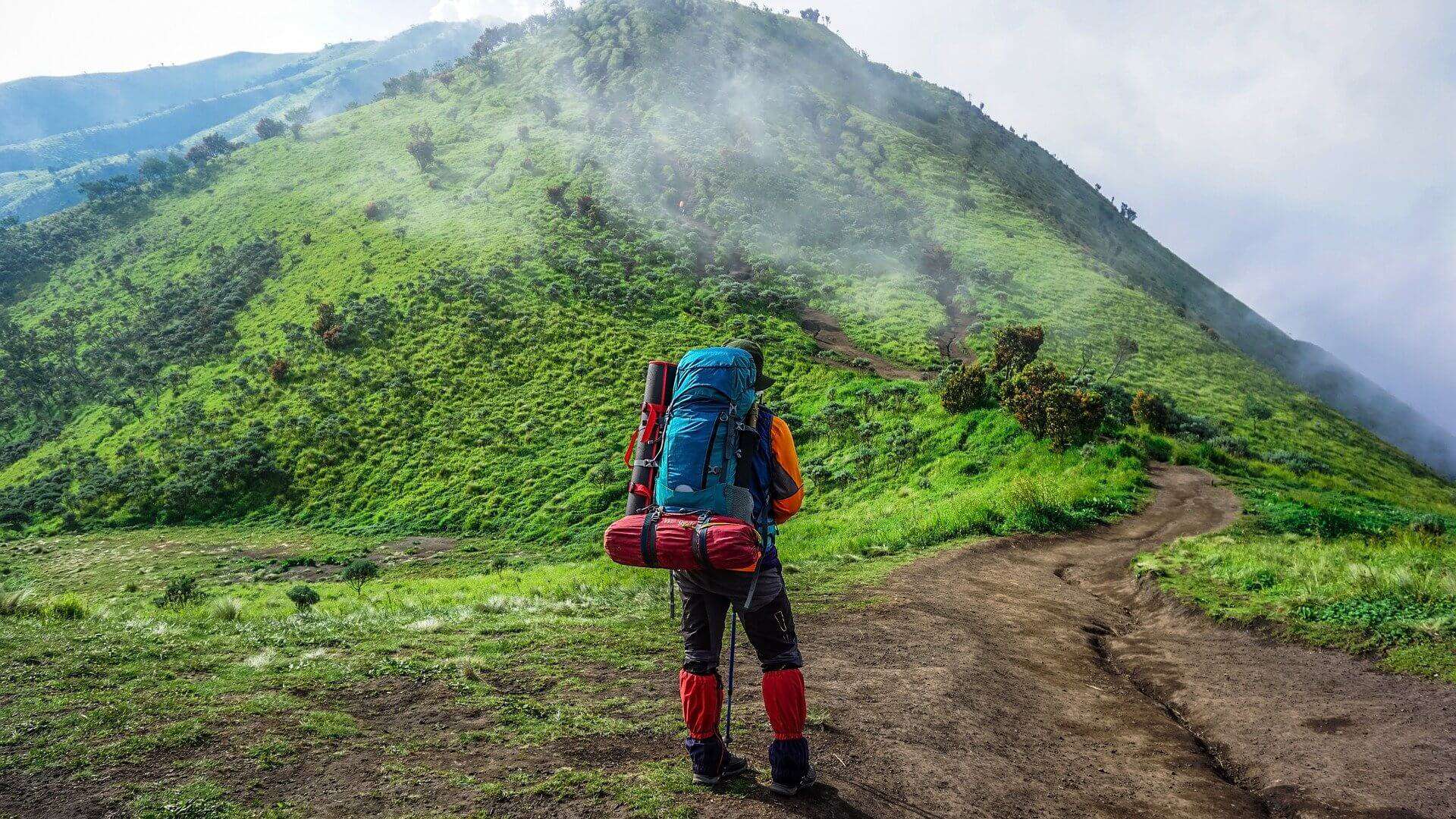 It can be tempting to look for a larger tent if you are backpacking with a group but your best option is to get a few smaller, lighter tents.
Is this a good tent for family camping?
This 2 room tent is great for family camping. There is plenty of space for everyone to sleep with extra room for storing gear or equipment. The Octagon is comfortable for spending time inside if the weather isn't great.
There is a removable divider that can be used to create separate rooms in the Coleman tent. The handy room divider creates a 2-room design which is a great feature for family camping with older kids and teens who want their own space.
The hinged doors are a great feature for this eight person family tent. They provide easy access and mean that the kids won't spend the trip fighting with zippers that keep getting caught.
Any extra storage space?
There is plenty of space in this Coleman tent for storing equipment and gear which is great. However, there's not a vestibule or porch area that can be used for keeping things like stinky boots after a long walk safe and dry.
This Coleman tent is best suited to car camping so if you need external storage you could also use the car as well.
The integrated storage pockets are super handy for storing small valuables and personal belongings during your trip. The inbuilt storage pockets are made from mesh as well, so you'll be able to see your phone when you can't remember where you put it down.
The Coleman octagon in the wind, rain, heat and cold
The spacious design with tall straight walls and mesh roof is fantastic for providing proper ventilation, but how does this Coleman tent handle bad elements of weather?
Will the frame stand up to heavy winds? Do the welded corners provide complete protection and prevent water coming into the tent?
Is the Coleman Octagon 98 Tent Waterproof?
The Coleman Octagon 98 tent is waterproof for the most part. Customers had few complaints about leaks, although some expressed a full fly would've been beneficial.
One customer reports that the entire exterior was soaked with rain droplets and condensation—they didn't specify if it was on different occasions—but none of it seeped inside the tent.
Although the best practice is to use waterproofing spray and seam seal with every tent, the Coleman Octagon 98 tent has some weatherproofing of its own.
The patented welded floors inside the Coleman tent prevent tears inside and out, and the inverted seams reduce the likelihood of water seeping in through needle holes.
The Coleman Octagon 98 tent also has a sturdy rain fly that covers the mesh roof and back window and adds the awning to the tent door. That said, if the rain is torrential and hitting the door, consider a tarp to cover the mesh in it.
The awning on the rain fly helps keep rain off the door and adds a homey vibe to the entrance.
Is condensation a problem in the rain or cold?
Apart from the windows on the doors, you are not able to open or close the windows from inside the Coleman tent. This can be a real issue in tents with poor ventilation. Chances are you don't want to spend your night getting up to open or close the windows from outside your tent.
Thankfully, there is a gap between the rain fly and the rest of the Coleman tent to let some air in. This helps circulate the air in the tent and provides plenty of ventilation.
As a half rain fly, it lets cool air come in but doesn't offer the most protection from the rain.
Overall, the Coleman tent performs well when it comes to dealing with condensation building up thanks to its decent ventilation system.
However, the design which provides proper ventilation means that it doesn't offer enough protection from the cold, wind, and rain at the same time.
Protection from the Wind
The Octagon 98 tent has been tested in up to 35mph winds, and it didn't collapse. That's one sturdy frame!
The reflective guy lines also help to keep the tent stable and have improved visibility at night, so you don't trip over them and crash into your tent in the dark
We still would recommend against taking this tent out when it's blowing a gale. The tall sides of the tent will catch the wind – although the shape is better than the Instant Cabin models which have vertical sides.
The half rain fly leaves the tent vulnerable to water getting in when it is windy as well, so be aware that may be an issue.
Handling the Summer Heat
As we've covered, the ventilation in this tent is pretty good – even if it does leave the tent exposed to the wind and rain. This summer camping tent is a great choice for families.
The decent ventilation system could be improved by ground vents but the half rain fly does an excellent job of allowing cold air to circulate in the tent.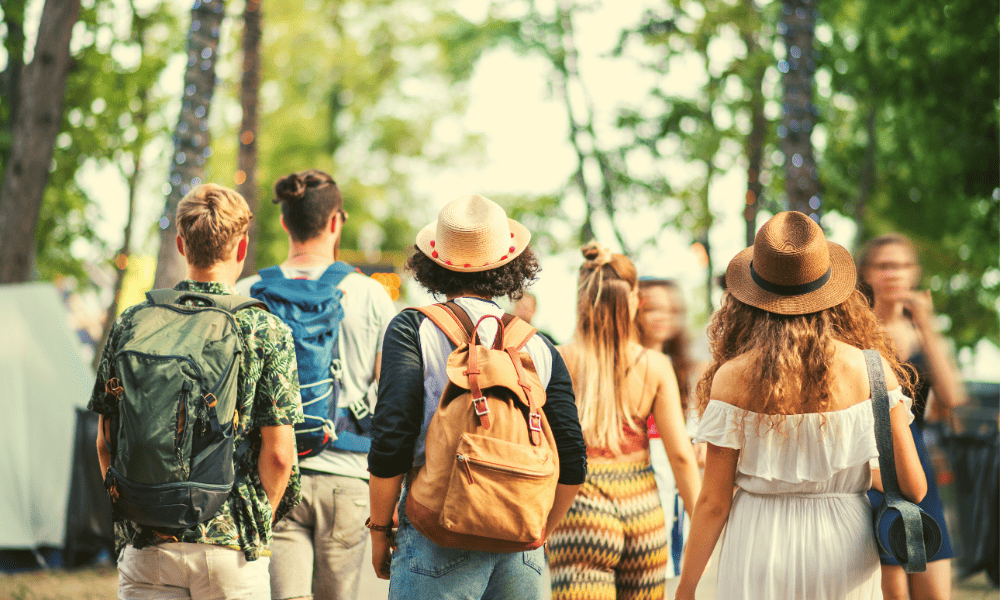 This tent is best suited to summer camping but there are other options that offer extra weather protection for dealing with the heat. The 10-Person Coleman Instant Cabin for example, comes with dark room technology that keeps the inside of the tent cooler.
Withstanding the Winter Cold
This tent would not be good for winter camping. It doesn't provide enough protection from bad weather to ensure you have a safe or enjoyable outdoor adventure.
Durability: Will the Tent Last?
Customers found the rain fly incredibly durable and able to withstand harsh weather hits. However, they had concerns about the floor material and procured a tarp to place under the tent just in case.
Love this tent, left it up for 6 months, withstood high winds and stormy New England weather.

Product review
Others had doubts about the tent's overall durability as they received a faulty pole clasp and another time a buckled pole—but that seems more like the luck of the draw.
The tent is made using synthetic polyester materials which aren't as durable as natural canvas. However, the polyester is strong enough to last for years of occasional fair-weather camping trips.
How easy is the Coleman Octagon to set up and take down?
A camping tent this size and shape has a ton of poles. Luckily the color-coded poles are categorized by type, letting you figure out what's walls and what's roof with ease.
Features like this help make the Coleman Octagon easier to set up. The steel poles slot into a joint as they cross the border between the walls and the roof, which also feature color-coded pole attachments.
However, when compared to other Coleman instant setup tents we have reviewed like the Cabin models, the Octagon isn't the easiest tent to set up and short campers might struggle.
Very easy color coded set up. Hard to set up if you are a short person, especially by yourself. Very roomy and spacious.

Review
How to Setup the Coleman Octagon
Lay the tent flat out with the entrance facing the direction of your choosing.
Gather the poles and arrange them by group.
Slide the appropriate pole group into the center joint.
Place the middle joints on the end of each bole.
Slide the other poles into their appropriate joint slots.
Stand the tent up.
Once the tent is taught and standing, stake the legs.
Place the rainfly on top of the tent.
Insert the flexible pole into the rainfly, above the door.
Stake the rainfly.
Attach the removable privacy wall if you wish
The process seems lengthy, but it's simple enough even for a beginner to undertake alone. The eight person Octagon 98 is one of the best types of tent for setting up and requires no sliding poles through long sleeves.
Can one person set up these outdoor tents?
You could manage the setup alone, but it'd be simpler to tackle it with another camper. Being large, tall, and round, this camping tent can be difficult for smaller people to deal with.
Is It Easy to Carry?
The Coleman Octagon 98 eight person tent is easy to carry over short distances. It's about the weight of two toddlers but far easier to handle.
The tent has a packed size of 34 x 13 x 12.25 in (86 x 33 x 31 cm).
If you struggle with lifting large loads, don't fret. The Coleman Octagon 98 eight person tent is tucked away in a carry case with wheels, so you can pull it along with relative ease.
Your only enemy will be the terrain you travel by, so ensure you're able to lift it at least a little to get it over fallen branches and other debris.
FAQs: what else should you know?
Can you fit a queen airbed inside?
In a tent with similar floor space but a different shape you might be able to fit three air mattresses in, but the Octagon's design means you can only have 2 queen-sized airbeds in the eight person tent.
Why are mesh ceilings good?
All but two sections of the Octagon 98's ceiling are mesh, letting you gaze up at the stars together. This is only possible in warm and dry weather, as in any other conditions, you'll have the rain fly on this Coleman 98 tent.
Can you fit eight happy campers inside?
Yes, the Coleman Octagon 98 8 person tent is a good tent for eight people. It's much better than the tents we usually review in that regard.
Thus far, most Coleman tents say they're eight person or six person, but they're really for six or four. It's a pain to have to buy a tent for two people more than are actually in your party. With the Coleman Octagon 98, you have no worries in that department.
Of course, this only applies if you use the Coleman Octagon 98 eight person tent with sleeping bags rather than mattresses. You could also manage sleeping pads, but they're less malleable if someone gets too close in the night.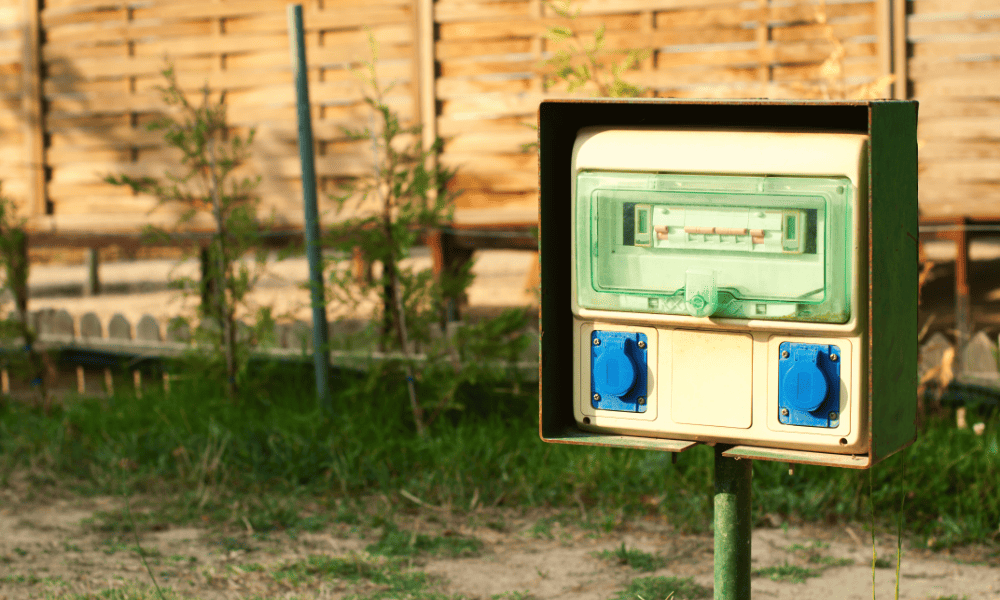 Does this outdoor camp tent have an e-port?
No, this eight person tent does not come with an electric port access that can be used to run an a power cord through.
These ports are handy for charging electrical devices before a long car journey home. It's a shame this eight person Coleman doesn't come with one.
Alternative tents to the Octagon 98
What if you don't like what you read in this review? Here are some alternative tent reviews to the Coleman Octagon 98 tent:
Browning Big Horn 8 Person Tent
If the circular sleeping arrangement isn't your thing, consider this cabin style tent. This eight person tent is rectangular, meaning you can make the most of the space available, and unlike many of this shape it will fit the stated eight people.
Place two air mattresses side by side on either end and one from the back wall facing the entrance, leaving you lots of space to walk around under the tall ceiling.
Here's how it differs from the Coleman Octagon 98 eight person tent:
It's rectangular.
More room to walk around.
There are two rooms.
Multiple windows that open from inside the tent.
Vango Odyssey 800 Tent
Here's another option if it's the space you value in a tent.
There's room for eight sleeping bags at either end in the sleeping areas where sunlight is blocked out. If you crave that early morning sun, you can creep out into the communal area and look out the PVC window.
Being PVC, the window is more snag-proof than mesh ones, which fits in well with the water resistant and flame retardant tent fabric.
As opposed to the Coleman tent:
Fire retardant.
Has a communal area.
Blocks sunlight.
Two private sleeping areas.
More than twice the price.
Coleman Connecting Tents Bundle
If you want to stick with Coleman and a somewhat rounded shape but you'd like some privacy once storytime ends, this is your tent.
Parents can flee to the tent for three and leave the kids in the part fit for six. If something happens in the night, you're still connected—but the tents also zip apart if you want to use them separately.
Here's what this Coleman tent has that the Octagon tent hasn't:
Privacy.
Large windows on more than one side.
E-ports for quick access to electrical power.
Coleman Octagon 98 8 Person Tent Review – Verdict
Our Coleman Octagon 98 eight person tent review shows that it is an incredible tent for family bonding come rain or shine. Withstanding strong wind and keeping leaks at bay, it's one you can use again and again for whatever your whims. The welded floors and inverted seams make this tent a water resistant choice.
One enormous benefit of the Coleman Octagon 98 eight person tent is how it really sleeps eight people. So if you need a tent for eight and don't want to buy a 10-person beast, this is the tent for your needs.
You can also check out our reviews of the best coleman tents.
More reviews of 8 person tents
Still unsure which tent is best for you? Check out all our eight person tent reviews here: