Welcome to our Coleman Elite WeatherMaster 6 Person Tent review!
Earlier this year, we took a look at the standard version of this tent and fell in love with the AWESOME screen room. And now we can't wait to get to grips with this Elite upgrade.
We'll wrangle with how much space you get in the WeatherMaster, how well it lives up to its name in bad weather and whether this tent has enough extras to justify the upgrade.
So let's stop talking about reviewing this tent and start reviewing it! Read on to find out more about this Coleman WeatherMaster.
Is the Coleman Elite WeatherMaster a good buy?
When it came to reviewing this tent, we were really excited to see whether it would do enough to justify paying for the extra features. The last thing we wanted to talk about in this review was the screen tent, because the budget version has one as well.
If you're in a hurry and want to know whether this tent blew us away or left us wanting more, we'll save you the time: in all honesty, we were a little disappointed.
We'd recommend sticking to the standard version because the best thing about this tent is STILL the screen room!
It is a very good feature and we're not saying this is a bad tent, but it left us feeling like upgrading was a little bit of a rip-off.
We'll repeat that again because this is all sounding a little negative: THIS IS NOT A BAD TENT. It's just… pretty poor value for money, which takes us to the next question we ask ourselves when reviewing these tents…
Is the Elite WeatherMaster good value?
*sigh*
No.
Yes, you do get extra features by upgrading to the Elite model like an LED lighting system but the appeal of this tent still has to be the screen room.
Paying all that money extra for the lighting system feels like upgrading your car to improve the stereo… it isn't the most elegant or efficient solution.
And if you don't want the screen room but LOVE the sound of the LED lighting, then you can save a bit of cash with the Coleman Elite Sundome instead. It's less expensive and smaller but comes with the features of this Elite tent.
So what exactly are those features?
What's the Difference Between This Model and the Regular Coleman Weathermaster?
The main difference between the Elite model and the regular Coleman Weathermaster is that the Elite tent comes with an LED lighting system.
Part of what makes this Coleman Weathermaster tent elite is the built-in LED lighting system. Usually, you'd need to use the e-port to power a light or string lights. Or you'd need torches and weak battery lights.
Coleman provides that convenience for you right from purchase…ish. You'll still have to buy four D-batteries to power the lights or a rechargeable cartridge to replace the basic one provided.
The light is small but powerful, situated on the roof and controlled with an illuminated wall switch.
For a long-lasting light, keep the LED on a lower setting. The settings are as follows:
High, with a 26 hour run time.
Low, with a 65 hour run time.
Nightlight, with an 81 hour run time.
Generally, you won't need the high setting as the light from the outside can penetrate the tent's windows by day. By night you have moonlight in the tent and won't need something too strong unless you're reading or playing a board game.
The low lighting could be an excellent mood-setter for spooky stories or a disco for the kids. It's also fantastic for friends kicking back in a dimly-lit space with beers and tales of good times.
We feel the most intuitive setting is the nightlight, though. As this is an excellent family tent and sleeping in the wilderness can be frightening, kids need some lighting to make them feel safe.
Space in the Coleman Elite WeatherMaster
The Coleman Weathermaster Elite 6 tent is a simple and affordable 6 person starter tent suitable for beginners and casual campers.
There's plenty of space to fit 2 queen size beds, but you could fit a third if you use the screen room. The third bed could be a spare for anyone sulking from an argument or anyone who's not comfortable sharing with others.
I'd sleep in that room just to look at nature and the stars surrounding me—that's always an option, weather permitting.
By day, the 6-person camping tent with screen room feature is perfect for providing a comfortable interior setting without you feeling closed in. By night, retire to the LED-lit second room to chat.
All features combined, it's a true family and friends tent for those close enough to get the full benefit of what it can offer.
Is this a good tent for six people?
This Coleman Weathermaster is a 6 person tent in theory. If you use small sleeping pads and tuck your elbows in, it'll definitely fit the 6 person purpose.
The main room can sleep 6 people semi-comfortably. It's better if you utilize the screen room, but that's not always possible. Truth be told, it's more of a 4-person than a 6 tent if you don't want to cram 6 people in.
Comfort-wise, you may want to shave off an extra person or two and keep it at a cozy four in the tent.
With two queen size beds fitting comfortably across 10 feet of space, you could do parents on one bed and two kids on the other. Alternatively, you could do two couples or friend pairings for bed.
As mentioned earlier, you could also put someone in the spacious tent screen room if you prepare it correctly for the season. As the screened room takes up almost half the tent's total size, it'd be a shame to waste it at night.
If you've got your heart set on all six of you staying in the one tent, you could fit two roll mats behind the queens, but it'll be a jam-packed tent by this point. You'll also be sacrificing some equipment room.
Six is easier to do if you travel light or are car camping. Or if the fifth and sixth members of your party are dogs—several families enjoyed bringing their canine companions on their trips in this tent.
Ensure the dogs are small enough when stretched out, though. Some dogs—I'm not saying mine, but mine—have a stretching habit and nails that'd accidentally pop a nearby airbed. They can also damage tent walls.
As for socializing, once you've got the sleeping arrangements sorted, the tent is big enough to hold up to six people or more. This is perfect if you're camping with other families or friend groups and want to go inside the tent to chat.
Assemble some chairs, walk around at full height, do whatever. The tent's height will not be an issue unless you meet the Harlem Globetrotters on your trip.
Is this tent good for backpacking and hiking?
As nice as it would be to take this tent out into the backcountry and enjoy the views from the screen room, it's too heavy and awkward to carry for backpacking or hiking.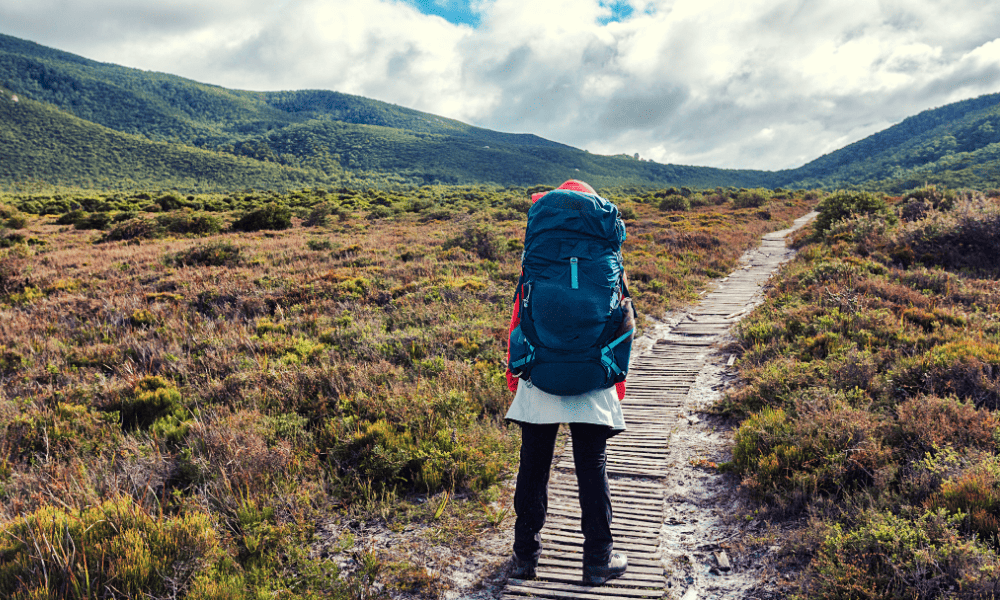 It's more of a tent for the backyard than a backpacking tent.
Is this tent good for family camping?
This is a good tent for family camping trips with room for two air mattresses of queen size.
The hinged door system allows you to conveniently leave and enter the tent. This is a useful feature for camping with children as they are often careless and rough when using zippers, which is usually a vulnerable part of the tent.
Using the divider for a second room
As the kids get older, a little bit of privacy goes a long way in the tent.
If you're in need of privacy but can't use the screen room as a sleeping area, then the included divider comes in handy. Use it to create a dressing room, sleeping vs. living area, or separate bedrooms.
The room divider can be placed anywhere in the main room of the tent to create a separate sleeping area.
What are your options for storage space?
This tent also comes with little mesh pockets that are great for storing valuables and small items. These pockets are low to the ground and accessible whilst lying in bed. It would have been useful for a tent this size to also have space for a gear loft for additional storage.
You can get more from the screen room by throwing a tarp over it and using it as a storage area for gear and equipment. We wouldn't recommend doing this if it was forecast for heavy rain as the screen room and tarp won't be guaranteed to keep your stuff dry.
How good is the weather protection?
You shouldn't expect your WeatherMaster to survive a storm with rain and high winds unscathed. It is a 3-season tent that is designed to be used in mild conditions at worst.
I'll second the weather master, been using it for car camping through the last 3 seasons and it's been awesome.

Reviewer
Is the Coleman Weathermaster Waterproof?
The Coleman Weathermaster is waterproof to an extent. The screen room allows in a few water droplets, and the seams can be problematic during heavy rain. Get some waterproofing spray and seam seal, and you're good to go—also, get a few tarps for the screen room as the rain fly only covers the roof.
Coleman elite weather master 6 is a great tent. Stood up to 35 mph winds and rain without a single break, rip or leak. Screen porch doesn't have a floor, which is what we wanted. Easy setup and tall enough for me to stand in, and I'm 6'3″.

Product review
Other reviews often mention the Hydrostatic Head Rating for Coleman's tents, but the details seemed to vary and were not available on Coleman's website, so I sent an email asking for more details.
Coleman does not perform Hydrostatic Head Rating trials. Instead, they simulate rainstorms and strong winds to assess their tents. It's a shame they don't because the Hydrostatic Head Rating is a measure that most tents have which allows customers to contrast and compare between tents.
Is condensation a problem in the rain or cold?
Decent ventilation is needed in the cold and rain to allow air to hot, damp air to circulate out of the tent and bring in fresh, cold air.
The angled windows on either side of the tent allow you to keep them open for airflow even when it's raining cats and dogs outside, as long as the wind doesn't push the rain towards the wind.
There is also a cool air vent close to the ground to bring in the fresh air.
Protection from the wind
As part of their simulated field test, Coleman put the Elite WeatherMaster into winds of up to 35mph. Being able to cope with this is part of their minimum standards of quality so in theory, all Coleman tents should be fine in winds of less than 35mph.
The wind resistance of this tent is improved with Coleman's wind-strong frame, which uses steel and fiberglass poles to support the tent in moderate winds.
However, some users have reported issues with their tents struggling in the wind.
Handling the summer heat
Whilst the ventilation is great for dealing with condensation in the cold, it is also good for camping during the hot summer months. The airflow in the roomy tent brings cool air in through the low, ground vents and pushes warm air out of the mesh ceiling.
The screen room is a great feature during summer. A protective tarp overhead would provide a shaded area, protected from bugs and insects that still feels like being outdoors.
However, the tent doesn't come with dark room technology like other tents which are better designed for beating the heat.
Cold weather camping in winter
If 3-seasons just isn't enough and you want to head out camping all year round, steer clear of this tent. It's designed for mild weather from spring to fall and won't offer enough protection to keep you safe in the winter.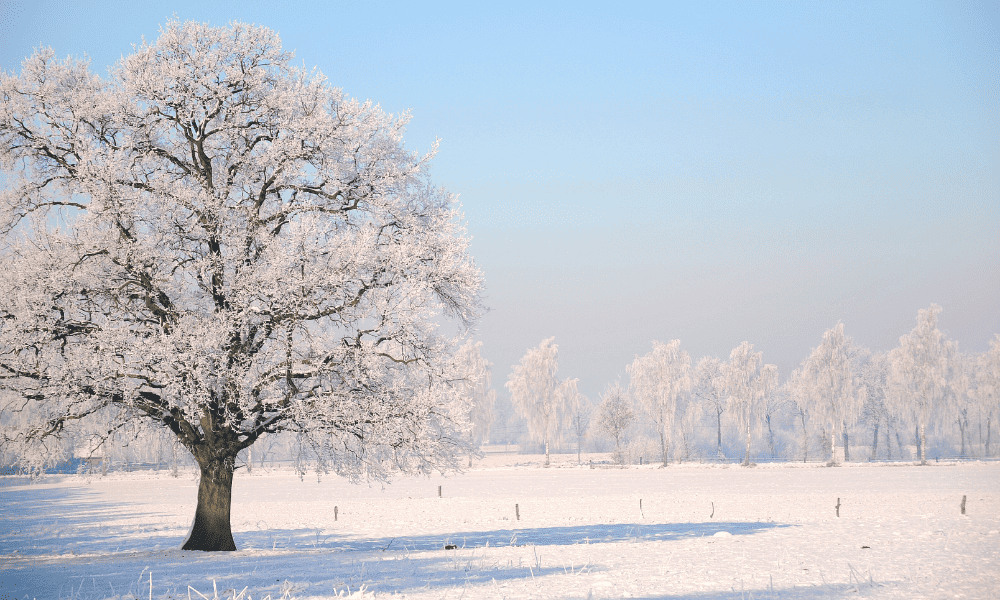 Durability: Will It Last?
The Elite Coleman Weathermaster 6 person tent isn't a premium purchase. However, like the entire Coleman Weathermaster tent range, it'll still last if you treat it well.
Customers found it more durable than they expected, even in the wind. One camper said it was the only tent in the fleet that didn't collapse under the strong winds of their trip.
It could last 10 years if used sparsely over summers—but only if treated as an additional member to the camping group, rather than a tool.
Part of treating the tent well comes from acquiring seam seal, using some waterproofing spray and possibly investing in a tarp to aid the rain fly on top of the tent.
Weathermaster the tent may be, with welded floors and inverted seams, but some customers had issues with light leaks early on. This can only get worse with time, so take precautions now!
The best bit: the screen room
Like the skylight, the screened porch lets you view not only the sky but nature on three sides. It's the perfect place to sleep if you want an immersive natural experience while bug-free.
The screened porch is also a cozy hangout space for daytime, letting our 6 person party be outside but not really outside.
The screened area also creates extra ventilation in a crowded, stuffy tent. Open the door in the tent between the main and screen areas and bask in the fresh air without having to step outside.
However, the screened porch room is a little too open on one side: the bottom! There's no tent floor here, so put a tarp down if you decide to sleep someone in this part of the Coleman Weathermaster 6.
How easy is it to set up and take down?
Since the Coleman Elite WeatherMaster 6 screened tent is not a pop-up or instant tent, it takes a little longer to set up. Newcomers do not need to fear, though, because this tent already has a simple structure with features like color-coded poles to help make it easier to set up.
You should also be careful when building the Coleman Elite Weathermaster, as a couple of users noticed the rods damaged. This may have been due to a faulty batch or to unnecessarily harsh treatment, but proceed with caution. Coleman normally sends a substitute quickly, at no extra charge.
How to set up the Coleman Elite WeatherMaster
The tent poles are tall, so you'll need two people for assembly. Then:
Lay the tent out, ensuring it faces your desired direction.
Get the tent staked down.
Assemble the poles, put them in the sleeves and ensure they're pinned in place.
Attach the clips to the poles and form the tent's overall shape.
Secure the rain fly on one side, pull it over the tent and hook it on all four corners.
Can you do it alone?
If you're used to putting up tents, you should be able pitch the Coleman Elite WeatherMaster on your own. It's less difficult to set up than many other tents of this size. However, based on some consumer issues, setting up with two is simpler and better.
It's clearly wiser to have four hands working on a tent of this size, which often needs to be staked down prior to assembly.
Is it easy to carry?
The Coleman Elite WeatherMaster comes with an expandable carry bag. The rip strip compacts the tent into a small size which is handy for storing away when the tent isn't being used. It's also good for when the car is already packed to the rafters and you still need to squeeze more in.
However, it is only suitable to take this tent car camping and it would be a nightmare to try and carry backpacking.
Frequently Asked Questions
How many queen airbeds can fit in this tent?
The Elite Coleman Weathermaster 6 person tent can accommodate 2 queen-size airbeds and two singles.
Does the screen room have a floor?
No, the screen room has no flooring whatsoever—invest in a tarp.
How bright is the light?
The LED light has high, low and nightlight modes. Campers compare the high setting to daylight, where the low is a gentle amber glow. The nightlight is comparable to a typical child's nightlight.
What's the use of the hinged door?
One fantastic feature that's only possible on these larger Coleman Weathermaster and similar tent models is the hinged door. It extends almost to the ceiling, so it should be tall enough to accommodate anyone in your party.
The hinged front door makes camping with small children and animals easy. It's a pain to unzip a door and clamber out with a kid or dog in tow.
With a hinge at the top and bottom of this tent door, it's as easy as going in and out of a cabin for the vertically inclined.
Unfortunately, wider people won't have it so easy. Being a semicircle, the tent door isn't as wide from top to bottom as would be ideal. You can still pass through it sideways if you're struggling, but it's not the best design in the world.
Still—it's ever convenient, with a little doormat style piece of fabric to step onto every time you exit the tent.
It's just a shame you have to step over a piece of fabric to get onto the doormat. It'd be better for toddlers and small animals if the door extended all the way to the ground.
Is the mesh roof good?
If it's dry and warm and you wish to harness the power of the moon over LED, consider removing the rain fly roof and looking up at the stars through the mesh roof.
Hasn't everyone dreamed of sleeping under the stars?
Admittedly, the skylight mesh ceiling doesn't add as much as the other standout features of the tent. It's more like a cool add-on that adds joy rather than convenience.
The skylight is perfect for budding astronomers with a pair of binoculars. It's also ideal for campers who've finished with the telescope outside but still want to see the stars when done.
Oh, and it's EXCELLENT if you're camping to view a meteor shower. No need to sit outside in the cold, exposed to the other campers. You can watch from the comfort of your Coleman tent, whether it's a 6 or one-person trip.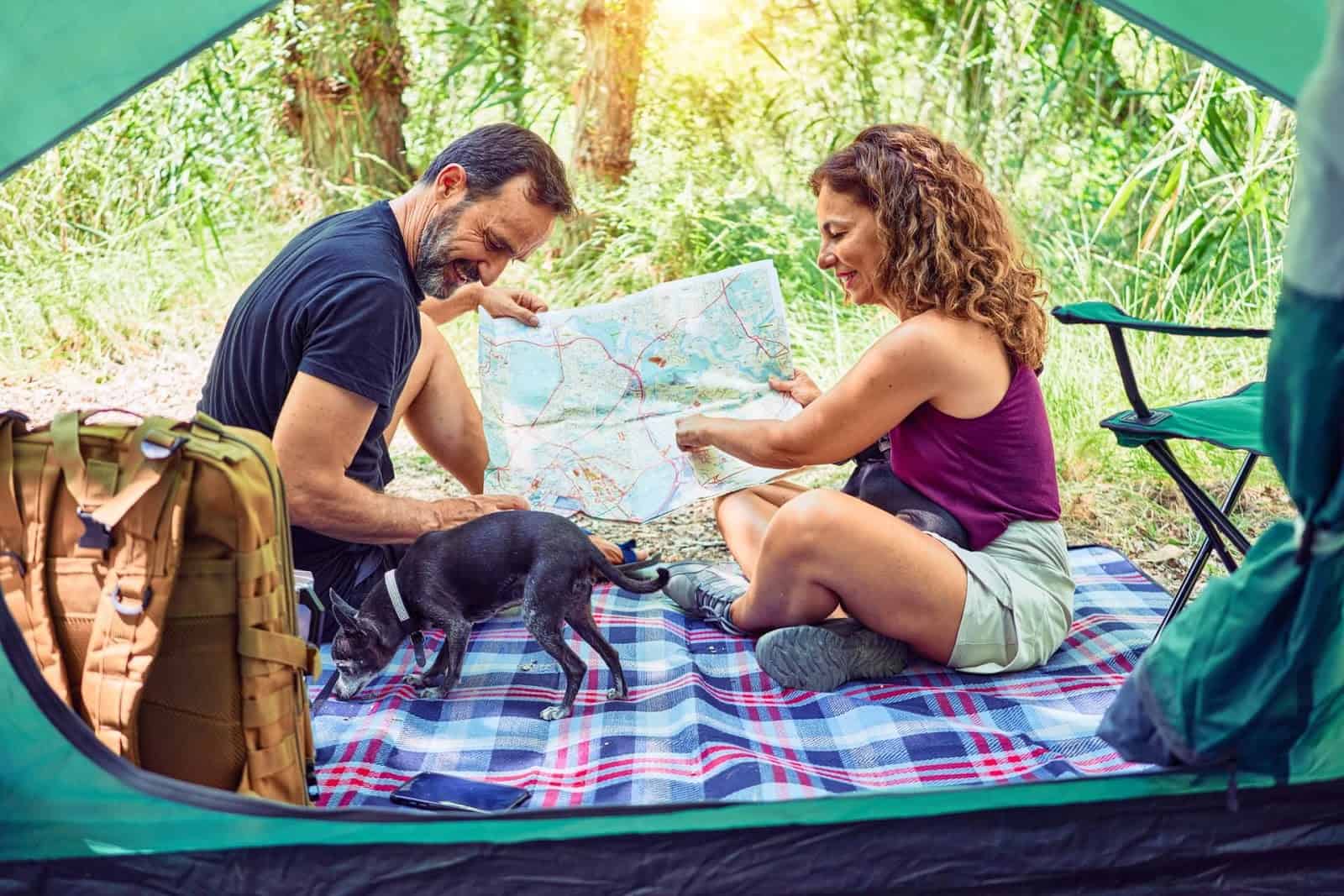 Alternatives
Maybe you like this Coleman Weathermaster Elite tent, but you'd like to review it compared to similar quality products.
Related: For more tents, check out our reviews of the top six person tents.
Vango Odyssey Deluxe 800
If you want a plain but premium camping tent, this is one to consider. It's durability is intense, with fabric engineered to withstand heavy rain and wind without add-ons. It's also a little bigger than a 6 person tent.
There are even two private sleeping areas that sleep four people each, with a large stretch in the middle for mingling.
Compared to the Coleman, this tent has:
Higher price.
More weatherproofing.
Premium materials.
No screen room.
Wenzel Klondike 8-Person Screen Tent
If you prefer a screen room with a groundsheet, here's a tent that might be your match. It fits more than 6 people, but there won't be much privacy involved inside or out. You can't divide the rooms unless you decide to tarp the screen room and use it as a separate bedroom.
The mesh windows let anyone see into the other part of the tent, though—consider covering them at night!
This tent has the following as opposed to the Coleman elite:
A groundsheet in the screen room.
Extra space.
Less privacy—no room divider.
CORE 9-Person Instant Cabin Tent
Does the Coleman look too intimidating to set up? Consider the Core cabin tent. It holds more than 6 people but pops up in almost an instant.
Thanks to the 60-second assembly of this instant tent, you shouldn't expect many fancy features, but there's a mesh ceiling like Coleman's that you may enjoy. The only little thing that customers found were the door zippers that got caught on the fabric when opening and closing.
It differs from the Coleman Weathermaster 6:
Faster setup.
Sleeps up to 9 people.
Lighter weight.
Annoying door zippers.
You may also want to check out our Coleman 6 person instant cabin tent review and Bushnell Shield 6 person instant cabin tent review.
The roundup
So overall we were left feeling a little let down by the Elite WeatherMaster.
We think you would be better off investing in the basic 6-person model unless you were absolutely DESPERATE for a tent with built-in LED lights.
And in that case, we'd probably point out the Sundome is cheaper and simpler, but still comes with LED lights.