Glamping has been a growing phenomenon since the mid-2000s. In fact, it's grown so big now that there's even glamping themed lego sets! [1] But some people still aren't quite sure what glamping actually is.
To provide some answers, this guide will take you through how to go glamping, where the industry is going and whether it might be right for you!
Related: Looking to take the family camping? Check out our guide to the best family cabin tent for camping.
So What Is Glamping?
The word "glamping" comes from a blend of glamour and camping, which describes the overarching idea pretty well.
There are lots of different ways to "glamp". But the core remains taking modern amenities and comforts into nature for a more luxurious trip than traditional camping. The idea is to experience the beauty of nature with a unique accommodation experience.
Often accommodation comes equipped with beds, electricity and showers to smooth out the rough edges of camping in the wild.
For some, the idea of swapping the challenges of carrying and pitching your own shelter with a five-star service under the canvas sounds like the perfect trip.
Where Do You Stay?
Glamping isn't just about staying in a posh tent. But it is part of the history of what could be considered glamping.
In the early 1900s European and American adventurers headed out to Africa on safari trips but didn't want to sacrifice the luxuries they were accustomed to. So much like today's glampers, they took those luxuries with them.
Related: Setting up tents can sometimes be a real hassle. If you're wanting to get into camping without needing to mess around with tent poles, find out what the best instant camping tent is.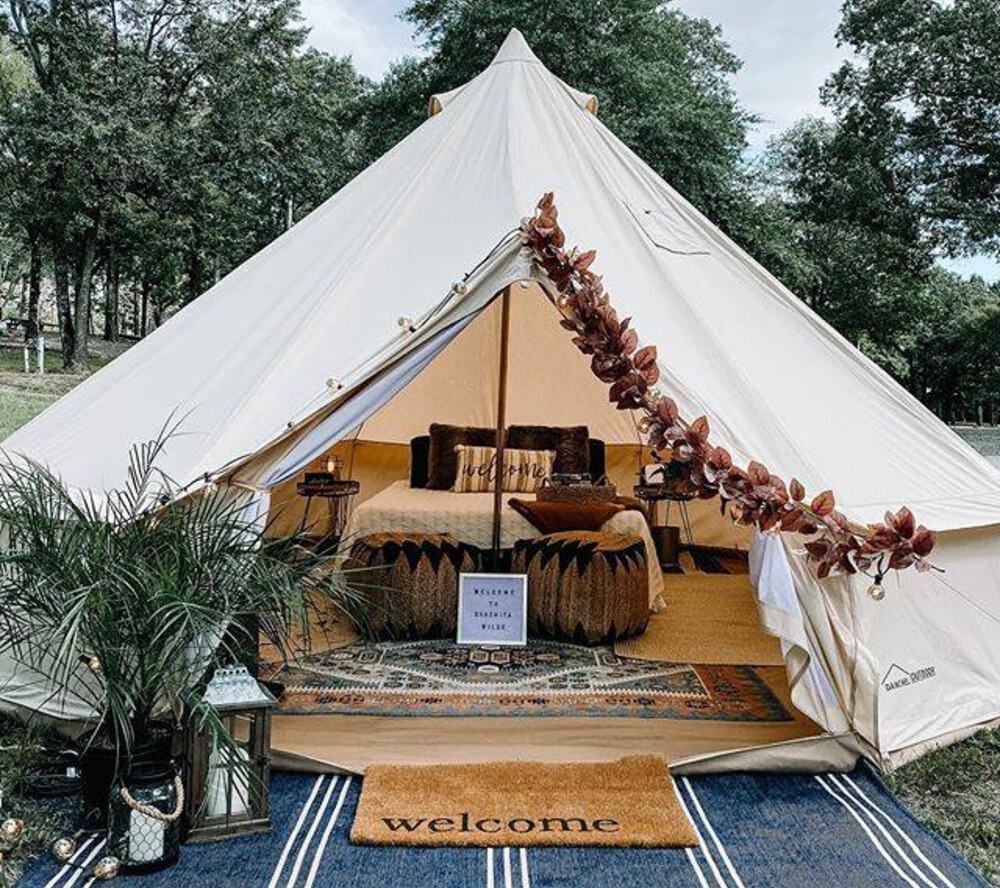 Today, larger tents that are already pitched and furnished are available for vacationers to hire. What camper, at some point, hasn't gotten to their campsite for the night and wished that their tent was already pitched? Glamping can give you that!
Having your accommodation ready for you means less time spent fighting to get tent poles into their sleeves with the wind and rain battering down your neck. Which means more time relaxing and enjoying your trip!
Check out this list [2] of exciting glampsites near Colorado to get some inspiration for your trip!
Yurts and Teepees offer traditional permanent or semi-permanent dwellings for glamping. Larger yurts offer spacious glamping with the option for additional comforts like wood-burning stoves and soft furnishings.
Recently a desire for more unique and quirky accommodation has seen a growing number of boutique lodgings built, such as treehouses and geodomes. Spending a night among the trees in the canopy is an experience that other accommodation like traditional camping can't offer.
Related: Looking for a big enough tent for your family? Find out what the best large tents are.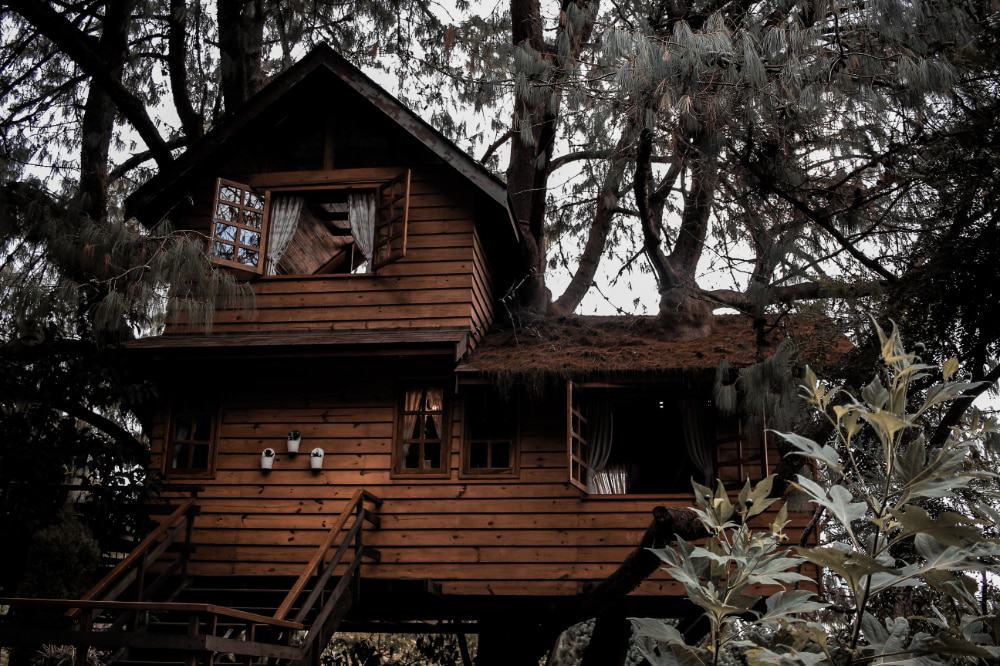 Airstream caravans and trailers can also be glamping accommodation – as can cabins and cottages!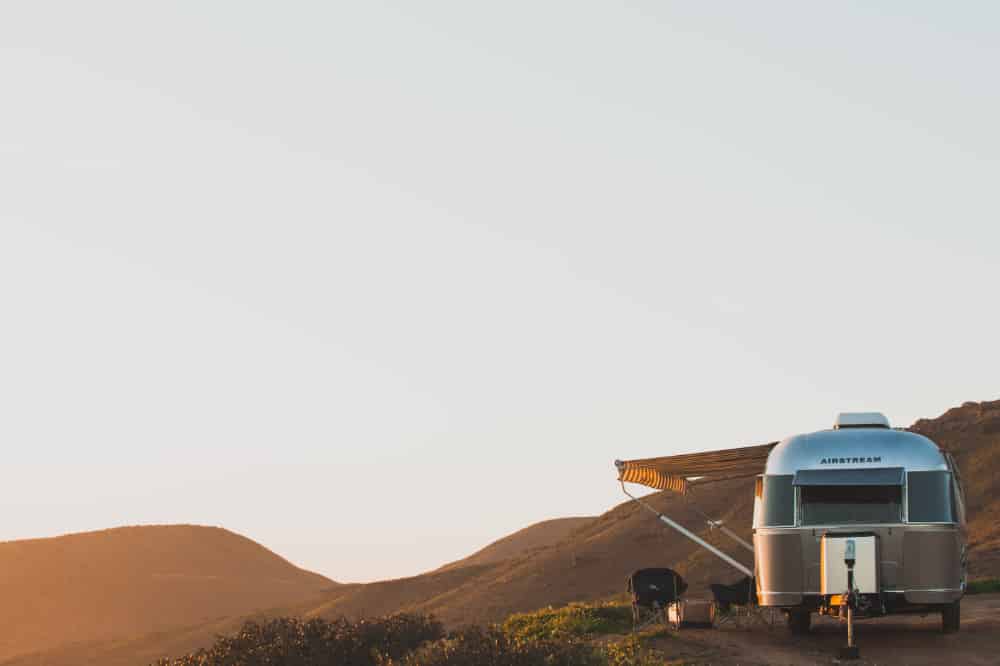 Defining the limits of what is or isn't considered glamping accommodation is tricky. It seems that anything that captures the benefits of nature whilst also being luxurious or comfortable can be glamping.
How Expensive Is It?
Due to the varied nature of accommodation and the stress upon individual experiences, it is difficult to say how much a glamping trip will cost. Some unique accommodation sites can cost thousands of dollars, whilst others can offer a more budget version.
Tip: Glamping in the winter can be cheaper as demand is lessened. If snowball fights and hot chocolate are your thing, it's definitely worth checking out!
Glamping can actually work out cheaper for families than buying all the equipment to go camping.
The (Rough) Cost of Glamping
In the US, basic glamping in tents with soft beds but few other amenities can be found for about $80 per night. Meanwhile, at the other end of the scale safari tents equipped with separate "suites", WiFi and even bathtubs can be found for just shy of $1,500 per night.
If you fancy getting up among the trees to glamp, you can find more primitive treehouses from around $65 per night whilst lodgings with luxuries like artisan meals from on-site private restaurants are available from $2100 per night.
A night in an eco-friendly teepee at a wild horse safari can set you back $1,650 per night but cheaper teepees can be found for around $75 per night.
Airstream trailers can be booked for between $70 and $375 per night.
Who Goes Glamping?
45% of American campers from all age groups surveyed by KOA in 2019 said [3] that they wanted to experience glamping with interest doubling over the past two years. The two generations producing the most demand for glamping are millennials and baby boomers [4], who often have camped at other points in their lives but now do not have the necessary equipment to access traditional camping.
Families with young children also see glamping as an opportunity to allow kids to experience the great outdoors in a comfortable, relaxed environment without the stress and hard work of constructing your own shelter.
Tip: If you're glamping with children, make sure that there's plenty of activities nearby to keep them active. Not all glampsites are kid-friendly! Check out our list of family camping games.
Meanwhile, 23% of prospective campers are also interested in considering glamping accommodation in the future [3]. This supports researchers in Europe, who found the introduction of glamping has led to a new trend in demand for the camping industry [5].
Glamping has managed to attract people who were already interested in traditional camping as well as forging a new market out of those who had been discouraged with the prospect of roughing it.
Whilst it may not be for everyone, glamping fills a gap in the market for those who want to adventure out in the wild but also appreciate a good, soft bed and a warm, hot meal at the end of the day.
The Future of Tourism?
The continual growth of the glamping industry from its emergence in the early 2000s is remarkable.
At the beginning of 2019, Arizton published a report [6] that suggested that the glamping market in the US alone was projected to reach revenue of $1 billion by 2024.
Some academic research [7] suggests that the comforts glamping can offer tourists will see it emerge as the new market champion that will innovate the industry.
Vacations are going to have to adapt in 2020 and potentially beyond, so does glamping offer an insight into the future of tourism?
Glamping and the Rise of Eco-Tourism
Eco-tourism is travel that is responsible and sustainable whilst affecting positive change globally and for the individual. It is a growing market and in 2019, 70% of global travellers [8] said that they were more likely to book accommodation if it was eco-friendly.
Glamping often pitches itself as being more eco-friendly than hotels which use large amounts of resources.
Whilst it is true that glamping is an opportunity to build accommodation that is less damaging to the environment it does not mean that glamping is de facto an eco-friendly adventure. Always make sure to check with each venue to see how sustainable their sites are and how much they impact on their natural settings.
Tip: Check out sites like greenglobe.com or look for the seal of approval from organisations like the Rainforest Alliance of the Green Tourism Business Scheme (UK) when booking eco-friendly glamping accommodation
Glamping, COVID-19 and Staying Safe on Vacation
Vacation time is going to look different for a while. With the ongoing COVID-19 pandemic causing travel restrictions, "staycations" (another portmanteau!) are looking like the new norm for holiday plans in 2020 and beyond.
Due to their isolated nature glamping venues, compared with other holiday settings like hotels, can operate with less fear over transmission.
With the economic downturn that is expected to come with COVID-19, glamping can offer luxury for less. There's good reason for the glamping industry to be optimistic. During the last financial crash, The Journal of Outdoor Recreation and Tourism [9] referred to glamping as having had a stellar performance.
In the period of recovery following the recession, glamping grew as people had more spending money once again but were cautious after learning hard lessons during the crash. This led to them looking for alternative holiday ideas.
Tip: Start a "glamping box" filled with cooking utensils, matches, spare batteries, insect repellant, sunscreen, toilet paper, etc. so when you're heading off on your next adventure you can just throw it in the car and go!
DIY Glamping
If you fancy injecting a little bit of comfort and luxury into your next camping trip, maybe consider doing your own version of glamping.
You can upgrade your bed by bringing an air mattress or camp bed and plenty of cushions and blankets. A comfortable bed after a long hike is definitely a luxury worth having!
Another idea could be to create a living space around the campsite. Bring bunting or string lights and lay down a rug or old carpet for sitting on the ground to make your camping trip feel welcoming.
Bringing a cooler and stove opens up a whole new world of food you can cook while camping! If you take a folding table and some stools as well, you can make a dining area for an added element of comfort.
There are a lot of little luxuries that you can bring with you on your next trip to give things a little pizzazz of glamour.
The Nay-Sayers
"But it's not REAL camping!"

So what?
Some more traditional campers view it as a bit of a hipster adventure that lacks the character-building benefits of hardship.
These campers feel like "smoothing out the edges" loses the authenticity and heart of camping, replacing it with a pretentiousness. For those who view camping as an opportunity to break out of your normal routine and embrace discomfort glamping completely misses the point.
But glamping offers a new way to experience nature. It has opened up the experience to a range of new people who had been turned off by the idea of camping. Personally, I think anything that manages to get people to appreciate the great outdoors should be viewed as a good thing.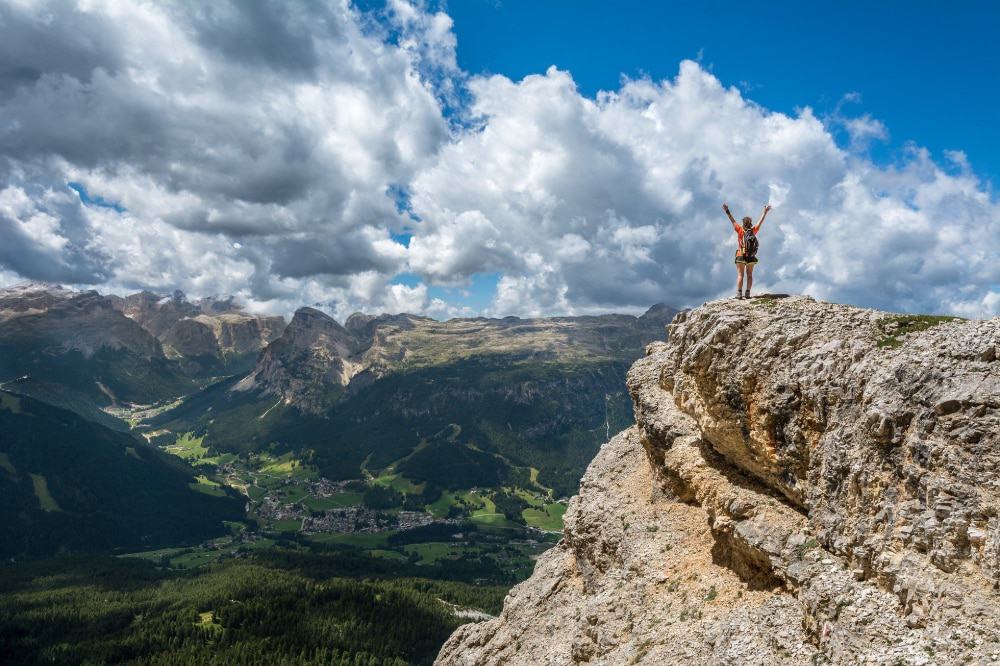 Wrapping It All Up
Whilst some people still aren't sold on the idea of glamping, it's clearly a concept that has resonated widely with others. Doubters looking to strip back to the basics for survival in nature are not going to be won over by tealights and soft blankets. But glamping doesn't need to win these people over. It's doing well enough without them.
References
[1] https://www.lego.com/en-gb/product/nature-glamping-41392
[2] https://blog.usajrealty.com/posts/glamping-in-colorado
[3] http://koa.uberflip.com/i/1245639-2020-north-american-camping-report-covid-19-special-report/6?m4=
[4] https://www.bu.edu/bhr/2020/02/21/sleeping-under-the-stars-in-style-an-overview-of-glamping/
[5] https://www.researchgate.net/profile/Josipa_Cvelic-Bonifacic/publication/321131206_GLAMPING_-_CREATIVE_ACCOMMODATION_IN_CAMPING_RESORTS_INSIGHTS_AND_OPPORTUNITIES/links/5a32ee87aca2727144174bdc/GLAMPING-CREATIVE-ACCOMMODATION-IN-CAMPING-RESORTS-INSIGHTS-AND-OPPORTUNITIES.pdf
[6] https://www.prnewswire.com/news-releases/1-billion-glamping-market-creates-new-wave-in-the-us–market-research-by-arizton-300791541.html
[7] https://bib.irb.hr/datoteka/1046846.32_Milohnic_CvelicBonifacic_Licul.pdf
[8] https://www.responsibletravel.org/docs/CaseforResponsibleTravel_2019_Web.pdf
[9] https://www.sciencedirect.com/science/article/abs/pii/S221307801300008X