Recreational activities are supposed to take our minds off everyday stresses and add excitement to our lives. Sometimes we choose to stay indoors, and other times it's required due to bad weather, sickness, or another circumstance. Whatever the case, you can do tons of entertaining indoor recreational activities, and we've got the best list!
The 27 best indoor recreational activities:
Listening To Music
Meditation
Paint Whatever You Want
Write In Your Journal – Pour Your Heart Out!
Create An Indoor Vertical Herb Garden
Play Games
Play Hide & Seek With The Kids
Dance Like No One's Watching
Exercise
Rearrange Your Furniture For A Fresh Look
Bake Something Yummy
Try Your Hand At Origami
Watch An Awesome Movie (Don't Forget The Popcorn!)
Build A Beautiful Puzzle & Have It Framed
Have A Karaoke Contest
Play A Game Of Pool Or Foosball
Read A Book
Go To A Spa
Play An Indoor Sport
Visit The Aquarium
Go Bowling With Friends
Learn A New Language
Practice Magic Tricks
Read on to find out the rest!
If you are looking for some ideas for indoor recreational activities, you've come to the right place! This article provides a list that we could almost refer to as a bucket list because they are so great that you should try all of them! Enjoy. Relax. Unwind.
1. Listening To Music
Anyone may listen to music wherever they are. It's a good indoor recreational activity since it helps to relieve tension and worry and increases productivity; it could even encourage you to clean the house. You can also learn to play a musical instrument and make music in your spare time if you enjoy it.
One of the most enjoyable activities a person may engage in is listening to music. It can provide you some needed respite, let off some steam, and aid mental processing. Music can even improve y our overall health (mental and physical). In reality, using music as a therapeutic method has been done for thousands of years.
2. Meditation
Meditation is a healthy recreational activity that you can do anywhere, anytime. Meditation is an excellent method of lowering stress levels. Stress has substantially increased in our fast-paced, busy society.
Although it might not be a cure-all for worry and stress, meditation can help you manage it better. There is little doubt that meditation can lower stress levels and enhance a person's general quality of life. Meditation is one of the best methods to try if you struggle with a sensation of ongoing anxiety.
Whether you identify as religious or not, practicing meditation regularly can make a significant difference in your life. In addition to lowering stress and controlling anxiety, it also complements physical workouts such as yoga beautifully.
3. Paint Whatever You Want
Painting has been around for ages and will be for many more. The most common recreational leisure activity for those with creative minds is painting. It is also a wonderful bonding activity for parents and kids.
There are countless ways to paint, which is a wonderful way to express yourself or deal with unwanted emotions. Painting is one of the greatest indoor recreational activities because there are no rules when it comes to art. As the saying goes, "Beauty is in the eye of the beholder."
4. Write In Your Journal
There is something magical that happens when you write in your journal. If you are going through a difficult time, with every word you write, it feels like a load of stress on your shoulders seems to get lighter. If you write about something happy that you have done or are planning to do, it enhances your mood even more.
5. Create An Indoor Vertical Herb Garden
Who said gardening is only an outdoor activity? Creating a vertical indoor herb garden not only adds to the aesthetic of your home but having fresh herbs available whenever you are cooking dinner makes it a function feature. You can make it pretty by painting each pot a different color, making small posts, painting them black, and writing the name of each herb on them with white chalk.
6. Play Games
There is a myriad of marvelous indoor games you can play with your family and friends. Playing games is a great way to reconnect with each other, especially now that everyone tends to stare at a screen all day. Some of the most fun games you can play include;
Charades
Table Tennis/Ping Pong
Darts
Monopoly
Pictionary
30 Seconds
Quizzes (Celebrity/Political/General Knowledge)
7. Play Hide and Seek With The Kids
Not only does playing hide and seek to entertain the kids and help them get rid of their energy before bed, but it also brings out the child in us. Remember the anxious/exciting feeling when you hear the footsteps nearing, holding your breath to not make a sound? Those were the days, and you can relive those moments with your children.
8. Dance Like No One's Watching
Everyone can agree that at some time or another, there is a song that plays and takes over your body. The rhythm flows through you, and you can't help but bust out your dance moves like Fred Astaire! Unfortunately, many of us are shy to just let go, but why not give it a go? Put your favorite song on, nice and loud, and dance like nobody is watching. It's great for the body and the mind!
9. Exercise
Any exercise is good for you. Exercise does not only mean you need to go for a 5-mile run; you can exercise indoors too. Some popular indoor exercises include;
Yoga
Pilates
Running on the treadmill
Taking a spinning session on your Peloton
Jumping rope
Lifting weights
10. Rearrange Your Furniture For A Fresh Look
Rearranging the furniture in your home makes everything feel new and fresh. It is as if you have moved into a new home. With so many mundane or trivial activities we must do throughout the day, giving your home an interior décor makeover can make things feel a bit more exciting.
11. Bake Something Yummy
Baking is one of the most therapeutic indoor recreational activities ever! The entire process is lovely, from beating the eggs and preparing the batter, eating most of it, and waiting for the oven timer to go off! Try to bake something you have never baked before, and get creative with your piping bag.
12. Try Your Hand At Origami
Origami truly is an art. It is also a magical way to relax and unwind. It takes quite a bit of focus to do each fold perfectly, but it does take your mind off the stress in your life. There are many different origami models to make, and some are super-intricate! Keep practicing to perfect them all!
13. Watch An Awesome Movie (Don't Forget The Popcorn!)
If you don't want to do anything physical but the movie that you've been looking forward to watching, make yourself a fresh bowl of popcorn, curl up on the couch, and enjoy the show!
14. Build A Beautiful Puzzle & Have It Framed
You can stretch this recreational activity over a couple of days (depending on the puzzle size and how many people are building it, of course). Every piece that fits is exciting, and seeing the picture becoming clearer as you continue building feels like an achievement.
Choose a puzzle that is something you would be able to frame and look at every day. Something that goes with the rest of your home décor. For example, find and build a mandala or dreamcatcher puzzle if you have a bohemian-styled home.
15. Have A Karaoke Contest
Invite some friends, or gather your wife, husband, girlfriend, boyfriend, kids, or anyone else to join in and sing some karaoke! This is an incredibly fun activity, and where some people have natural talent, some are a bit tone-deaf, which only makes this activity even more entertaining!
16. Play A Game Of Pool Or Foosball
You don't need to own a pool table or a Foosball table to play either of these games. You could always invite a few friends to your local sports bar or pub. These are fun indoor recreational activities for anyone with a competitive nature!
17. Read A Book
Travel to another world by reading a great new novel or book you've wanted to read for ages. Reading books takes your mind off the stress of everyday busy life. There is a reason why people say "unwind with a good book." It has the magical power to take you to a whole new realm!
18. Go To A Spa
This is another favorite on the list because going to a spa and being pampered is one of the best things a person can experience. Spas offer tranquility that no other place can give you. From the moment you enter the building, it is all about you. Treating yourself to a spa day heals your body, mind, and soul. And when you exit, you feel like a new person!
19. Play An Indoor Sport
Indoor sport is a great recreational activity because you socialize with others and exercise, making you feel like you are a part of something. There are various indoor sports you can play, including:
Squash
Action Cricket
Action Netball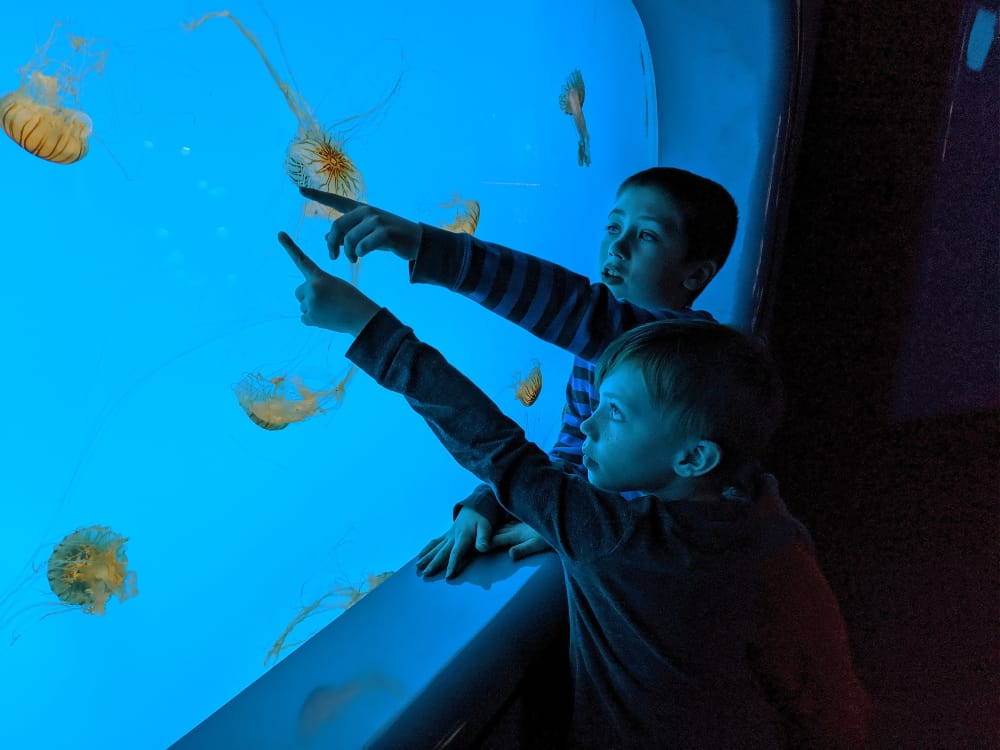 20. Visit The Aquarium
Visiting the aquarium is always a "WOW" experience! Invite the family, bring all the kids, and take everyone on a fun trip to learn about and respect the wonderful creatures in our oceans! Don't forget to take a picture of the kids when they see the shark swim by!
21. Go Bowling With Friends
You don't need to be on a bowling team to go bowling. All you require are some good friends and to try not to forget to let go of the ball when you throw it; it's super embarrassing (and extremely funny to your friends and everyone else in the room)!
22. Learn A New Language
Excusez-moi, qu'avez-vous dit? Disculpe, ¿qué dijo? Mi scusi, cosa ha detto? Excuse me, what did you say? I said "Excuse me, what did you say" in French, Spanish, and Italian.
If you want to learn a new language to avoid getting lost in translation or simply learning a new one, why not try? You can take fantastic online courses; they even provide audio pronunciation to help perfect your new accent!
23. Practice Magic Tricks
Who said magic isn't real!? Another fun indoor recreational activity is learning to perform awesomely mind-boggling magic tricks. You will be an absolute hit with the kids and their cousins and friends, and you could even perform them at your child's birthday party.
24. Experiment With Nail Art
Gather all the colors from your nail polish collection and get creative! You do not need to be a nail expert to learn how to do your nails like a pro! There are hundreds of nailing-painting video tutorials available on YouTube where you can learn all sorts of tips and tricks for painting your nails. This is a fantastic "me time" activity!
25. Study Something Online
Although our life may seem busy, learning something new will refresh or reset your mind from your current worries. So many excellent online studying programs allow you to make your own time to study. It doesn't matter if you take 1 year or five years to get your diploma; all that matters is you are broadening your outlook and enriching your mind!
26. Create A Memories Scrapbook
We tend to forget about all the amazing things we have done and accomplished throughout our lives. Taking all the souvenirs you've kept through the years and making a memory scrapbook gives you a visual reminder and proof that you have had a great life so far; no matter the hardships you have faced, you've lived!
You can include movie or concert tickets, candy wrappers you kept that an old girlfriend or boyfriend gave you, music festival wristbands, polaroid pictures of good times, and anything else that will add a sentiment to your scrapbook. This is a wonderful recreational activity; you get to keep it and look at it for years to come!
27. Create A Recipe Book or Scrapbook
We all have these; pages and pages of recipes that have been passed down for generations. Instead of piling up and gathering dust, go through your recipes and select the ones you like best (or use all of them).
You can laminate all the recipes and bind them into a book or make a scrapbook out of them. A scrapbook is more exciting to look at because you can write notes and paste pictures of the relatives you received the pictures from. This is recreation at its best!