Welcome to our Coleman WeatherMaster 6 person tent review!
We've compared hundreds of tents including some of Coleman's most popular tents. So we know what to look for in a tent.
But anyone can see what the main benefit of this tent is. The AWESOME mesh screen room lets you relax and enjoy some bug-free lounging whilst you watch the kids run about the campsite.
There's plenty of reasons to get excited about this spacious tent, so keep reading to find out more.
Is the Coleman WeatherMaster 6-Person Tent a good buy?
Don't have time to stick around for the full review? That's okay! We recommend this two-room tent for weekend camping trips in fair-weather.
There are tents that are easier to setup or offer better weather protection, but the screen room in the WeatherMaster tent is REVOLUTIONARY.
If you've ever had to try and eat your dinner as the bugs eat you for theirs, you'll know why a mesh screen room makes this a fantastic tent.
Key features like the screen room make this one of our favorite tents for recreational camping trips in dry weather.
You can check out the latest price for this tent here.
Is it good value?
The WeatherMaster tent is available at an affordable price, but it isn't the best budget tent we looked at.
If getting the most bang for your buck is what's important, this tent is REMARKABLE value for money.
But if you're strapped for cash and want to grab a bargain tent so you can use the savings on other camping gear, there are other low-cost options. The Coleman Sundome tents might be better suited for your needs.
What's the difference between this model and the Coleman Elite WeatherMaster?
The Coleman WeatherMaster 6 person model is also available in an Elite version that has all the great features of the standard tent, including the screened room.
But the Elite WeatherMaster six person tent comes with the addition of an integrated LED lighting system. The Elite tent has a wall switch that allows you to choose between high, low, and nightlight modes.
Check out our review of the Elite WeatherMaster 6 Person tent.
Space in the Coleman WeatherMaster
If your first impression of the WeatherMaster 6 tent is that it's spacious, then you'd be totally right. This tent offers lots of space for campers and their gear and the room divider gives users some privacy inside the tent.
The primary tent floor dimensions measure at 11' x 9', providing you with a living space of 99 square feet. Factoring in the 6' 8" center height, you'll end up with plenty of space for six adults.
Is this a good tent for six people?
This tent is the first model that Coleman released under the WeatherMaster Series. It features three rooms (two regular rooms and a screen room) with a floor dimension of 11 ft x 9 ft, which means that the WeatherMaster tent is large enough to accommodate six people.
The main floor dimensions of the Coleman WeatherMaster tent are 11' x 9', which provides you with a living area of 99 square feet. When you also consider the 6' 8" center height of this tent and the 9' x 6' screen room, you'll end up with plenty of room for six adults to sleep comfortably.
In fact, this roomy tent can fit 2 queen-size airbeds with extra room to spare, so you can also store some weather-sensitive gear inside.
If you ditch the airbeds and opt for sleeping bags instead, you'll also fit more campers in.
The WeatherMaster tent belongs to the cabin type group of tents thanks to its tall ceiling, nearly vertical walls, and spacious interior. The room divider creates a separate sleeping area and offers some privacy in the tent which can help make this a great tent for six campers.
Is it a good tent to take backpacking or hiking?
This tent is too heavy and difficult to carry to take backpacking or hiking, but it's excellent for car camping trips.
Is it a good family camping tent?
It's a fantastic family tent with enough room for two queen size air mattresses.
The patented hinged door system lets you easily enter and exit the tent. This is a handy feature for camping with kids, because they are often too rough with zippers and can cause them to break.
Storage Options
This tent also comes with small mesh pockets to provide you with extra storage space to keep your stuff well organized without taking up much of the living space. The storage pockets are great, but the WeatherMaster tent could have benefited from another one or a gear loft.
If you need a little extra space, there's a 10-person version of this tent; the Coleman WeatherMaster 10 Person Tent, which trades in the screen room for more floor space inside the tent, measuring 17' x 9'.
In addition to these two rooms, the WeatherMaster 6 tent features a screened room with floor dimensions measuring at 9' x 6'. The screened room is actually floorless, which means you don't have to worry about tearing the floor if you decide to set up some chairs and tables.
You could also throw a tarp over the screened room and use it as a storage space for camping in fair weather. If you're bringing your dog camping, this floorless screened room might also be a great place for them.
How much weather protection does the Weathermaster offer?
It's a 3-season tent, meant to be used in mild to moderate weather conditions; it probably won't withstand a storm with a lot of rain and strong winds.
Waterproofing and protection from heavy rain
The WeatherMaster tent relies on the WeatherTec system to keep your tent dry in wet weather. The welded waterproof floors and inverted seams protect you from the rain. With patented welded floors and inverted seams, the tent helps protect you from the wind and rain.
The Coleman WeatherMaster 6 person model features leak-free seams that are fully-tapped, a rainfly that covers the doors and windows, as well as Velcro frame attachments for tight closing.
The used fabric is coated polyester combined with anti-wicking thread, webbing, and zippers to keep you dry.
Other reviews sometimes list a Hydrostatic Head Rating for Coleman tents, but the figures seemed to vary and weren't available on Coleman's website, so we emailed asking for more information.
Coleman doesn't conduct Hydrostatic Head Rating tests. Instead, they simulate rain storms and high winds to test their tents. They are confident that their tents will withstand winds of up to 35 mph and light showers.
I never sealed my Coleman tent and the thing has kept me dry through days of rain, sleet, and hail. But, it couldn't hurt!

Tent review
Is condensation a problem in the rain or cold?
One of the useful features of this tent is the angled windows. They improve airflow and provide extra ventilation without letting water in. That means you don't have to scramble to close the window when the rain starts falling.
A user on Reddit wondered if the gap between the screen room and the fly is a flaw in their tent. A more experienced user explained how it's actually a feature that aids in air circulation.
Its a feature not a problem. It is to aid ventilation. Without a gap between the screened room and the fly condensation becomes a major problem. Tents aren't made for privacy.

Tent review
How protective is the wind-strong frame?
As part of their research and development, Coleman test their tents in factory simulated winds of up to 35mph. This should install some confidence that their tents will be able to stand tall in a gale.
The 11-millimeter fiberglass tent poles have been redesigned and the triangle attachment for the guy-lines gives the WeatherMaster tent a stronger, more wind-responsive frame.
Staying cool in the summer season
Unlike most larger tents, ventilation in the Coleman WeatherMaster six person screened tent isn't an issue. In fact, this tent is ideal for summer season camping as it offers plenty of ventilation thanks to the screened porch and mesh windows.
The sufficient airflow is courtesy of the tent's impressive mesh ceiling that's screened and topped off with huge windows on either side to ensure excellent ventilation.
When there's no wind and the weather is sunny, you can keep the window flaps down and just open the doors. This way, you'll get to enjoy a cool breeze that circulates across every corner of the tent.
If it gets a bit chilly at night, you can close the doors and windows and attach the rain fly to help insulate the tent.
Withstanding the winter cold
We do not recommend taking this tent out in the winter season. It is a 3-season tent and will not give you enough protection during cold weather for a safe and enjoyable camping experience.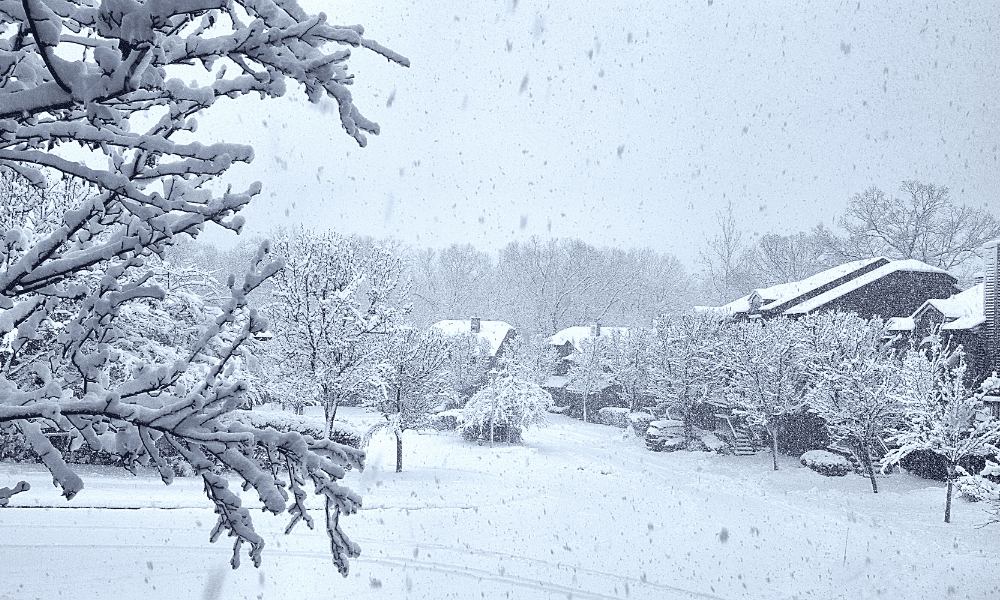 This tent isn't well-suited to being taken out season after season.
Durability – How long will it last?
Durability is another impressive aspect of the Coleman WeatherMaster 6-People Tent. Coleman offers a 1-year limited warranty against defects to deal with any issues concerning the materials or workmanship of the tent.
You can prolong the service time if you take good care of it before and after the trip. For example, you can apply water-proof spray on the tent before the trip. This can help keep your tent dry during rainy weather and extend the lifespan of the tent's fabric.
Additionally, try to be careful with the tent poles during the setup process. Luckily, you already have an advantage since the main tent poles are made from really durable steel.
As for the doors, they already sport a hinged door design, which makes it really easy to enter and exit the tent without wearing out a zipper as in traditional tents. Still, try not to be too harsh when using it.
How easy is the set-up process?
Features like color-coded poles and detailed instructions help make setting up the Coleman WeatherMaster tent easier.
Coleman claims the setup time for the entire tent is 20 minutes, but the process may take you a bit longer at first until you get more familiar with how it works.
I have seen some users saying they needed one hour, but that seems a little exaggerated since most newbies took about 30 minutes to get the job done.
How to set up the Coleman WeatherMaster
If you follow the steps below correctly, you should be able to pitch this tent in less than half an hour, even if no one is available to help you:
Unfold the tent and spread it out, and then stake it down to the ground.
Insert the 4 curved roof poles into the tent's continuous pole sleeves, and then attach them to the 8 side poles.
Put the side poles in the upright position then use the exclusive pin-and-ring design to insert the pins on the sides into the poles' ends.
Secure the poles and tent together using the plastic clips at the sides and the corners of the tent.
Expand the telescopic poles into your preferred length which will cause the tent to rise.
Attach the fly and use the rest of the attachment elements to fasten it to the poles at the ground.
Can you set it up alone?
Yes, it's possible to set this tent up by yourself. However, whenever possible it's always easier and better to set a tent of this size up with some assistance.
If you're significantly shorter than the peak height of 6′ 8″, you might struggle with getting the rainfly on – but don't be afraid to ask for help at your campsite if you are struggling! Campers are usually a friendly bunch and someone will be willing to lend a hand.
How easy is it to carry the WeatherMaster?
Thanks to the expandable carry bag with a rip strip for easy storage, the Coleman WeatherMaster six person tent packs down to a compact packed size for carrying. However, the tent is only suitable for car camping and wouldn't be appropriate for backpacking trips.
The entire tent can fold down into a packed size of 41″ x 10″ x 10″.
FAQ
How many queen airbeds can fit in the tent?
You can set up two queen size air mattresses inside the Coleman WeatherMaster 6-People Tent, and still have plenty of additional room to spare.
How easy is it to use the hinged door system?
One thing that never fails to impress me in Coleman tents is the hinged door system, which is an EXCLUSIVE feature of the brand's tents.
What's so special about it you ask? Well, if like me you've had the unfortunate luck of staying in a tent that's zipper broke, you'll know how much of a pain this can be.
Now, instead of such hassle, the door of the WeatherMaster 6 screened tent opens just like a regular door and even features velcro so it remains tightly shut. If you ask me, this feature brings a whole new level of convenience to this tent, setting it apart from other six person tents on the market.
Does this tent come with an electrical access port?
Yes, the Coleman WeatherMaster tent comes with a port that can be used to run a power cable into the tent.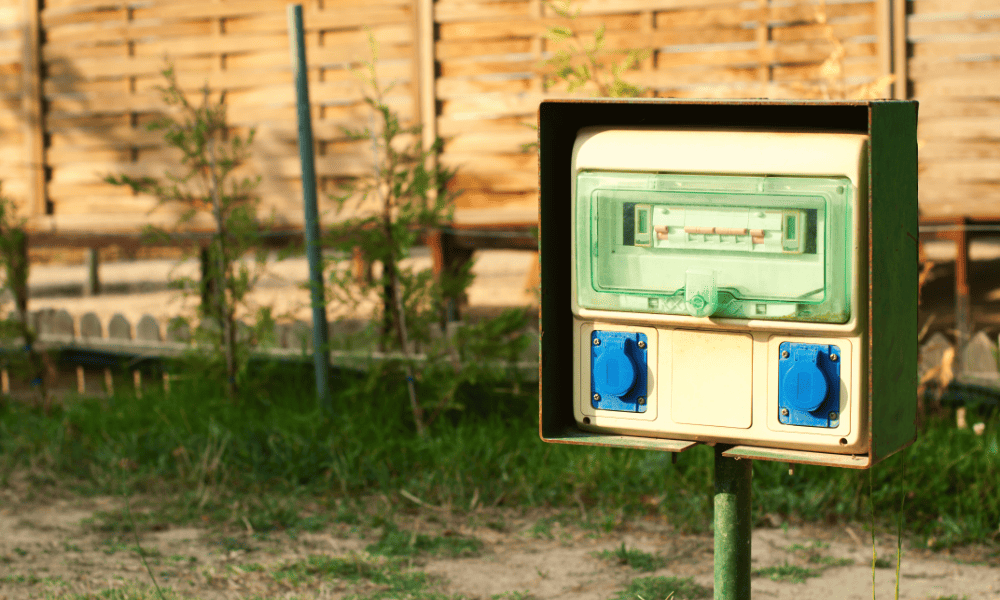 Comparing the Coleman Weathermaster 6 with other tents
Whether you'd rather have a tent that's quicker to set up, one that's more durable, or one that comes with a more comfortable screened room, here are some great alternative tent reviews.
Related: For more tents, check out our review of the top 6 person camping tent.
CORE 9-Person Instant Cabin
If you're looking for a tent that offers an easier setup, then you should consider the CORE 9-Person Instant Cabin tent.
In fact, a quick setup is the top feature of this Instant Cabin Tent because it's, well, instant. This huge tent will take you only 60 seconds to pitch. I know, that's really fast! You can even set the tent up on your own, which is a rare thing to see on larger cabin style camping tents.
Another feature I love about this cabin tent is that the whole ceiling is made out of mesh so it's see-through. This allows you to enjoy the view of the sky at night while keeping out insects. While it's not the 9 person version, you can look at our Core 6 person instant cabin tent review.
Wenzel 8-Person Klondike Tent
Another reliable alternative to the WeatherMaster 6 tent is the Wenzel 8-Person Klondike screened tent. Like Coleman's tent, this tent is ideal for camping trips with friends and family where you want to keep everyone comfortable inside one unit.
The Klondike tent consists of two sections: the main section and a screened porch. The primary section of the tent offers a living space of 98 square feet, while the screened room adds another 60 square feet to the equation.
As a result, this camping tent can accommodate a total of 7 to 8 people. Thanks to the cabin style design of this tent, it introduces great livability when outdoors.
Vango Purbeck 600
If you're looking for plenty of space and durability, the Vango Purbeck 600 tent may be exactly what you need. This a sizable 5-room tent featuring multiple solid windows and an impressive waterproof rating.
Suitable for nearly all seasons, the tent walls are built using 70D polyester, while the floor is made out of double-coated polyethylene with a 10000 mm rating.
This tent is marketed for a six person capacity, but it offers much more room than that. The total floored area of the tent is 208.6 square feet, with about 70 square feet extra from the porch.
You may also be interested in our Bushnell Shield Series 6 person instant cabin tent review.
Pairs well with…
For the difference in cost between the Coleman Weathermaster tent and the most expensive alternative tent we considered at the time of review (the Vango tent), you could buy a well-made sleeping bag, sleeping pad, and a flashlight with a solar panel and hand crank for your trip.
And you'd still have cash left over!
We think this approach makes more sense for new campers. The products are low-cost but, like the Coleman WeatherMaster tent, that doesn't mean they are low-quality.
Weathermaster tent review – stars verdict
The WeatherMaster 6-Person Tent from Coleman is an excellent choice for longer camping trips with multiple family members or a group of friends. It has a brilliant bug-free area for your to enjoy during your outdoor experiences. 
We think its worth investing in the Coleman WeatherMaster 6-Person Tent with Screened Room and it earns a well deserved 4.5 stars. This spacious six person tent with reliable weather resistance is available at a reasonable price.
You can check out its latest price here.