If you've never been camping before but want to give it a go, looking for your first tent can be intimidating. Finding a low-cost, reliable tent with a simple design can be a challenge for newbie campers.
Luckily, you're reading our Coleman Sundome 4-Person Tent review so all of your questions are about to be answered!
We've looked at every size of this tent in detail as well as some other popular tents from Coleman to give you as well-rounded an analysis as possible.
This Coleman sundome 4 person tent review will cover everything you will need to know, so read on to find out if this is the right choice for you!
Is the coleman sundome 4 person tent a good buy?
If you're looking for a quick recommendation, then take our word: this affordable tent is definitely a worthy purchase.
The 4-person version of the Coleman sundome tent is affordable and easy to set up, making it a fantastic option for new campers. This is why it's one of the best 4 man tents around.
The Coleman sundome 4 person tent is not just for newcomers looking for a budget beginner model. Even for more seasoned campers, perhaps looking for a second versatile tent for storage space, this Coleman offers amazing value to meet their needs.
The Coleman sundome would have been a GREAT option for a trip I recently took. I needed a tent that was going to be comfortable for a weekend car camping trip. My backpacking tent is great, but a little on the small side for casual weekend camping trips.
I can't really afford to spend big money on a tent for every occasion so a low-cost option that allows me to get out in the great outdoors – without the complexities and limitations of my backpacking tent – is definitely worth the expense in my eyes.
Is it good value?
This tent is EXCELLENT value for money. It's not an expensive tent but we were impressed with how well it performed in general.
We found plenty of reviews from users online emphasizing the value of the Coleman sundome 4 person tent, particularly for car camping.
For the difference in cost between the Coleman sundome and the most expensive alternative we considered at the time of review, you could buy a well-made sleeping bag, sleeping pad, and a flashlight with a solar panel and hand crank for your trip.
We think this approach makes more sense for new campers. The products are low-cost but like the Coleman sundome that doesn't mean they are low-quality.
Does the coleman sundome have enough space for your needs?
With a ceiling height of less than 5 feet tall, there isn't much livable space in this budget-friendly tent. But there's plenty of room for a queen-sized mattress and sleeping space.
The 4 person sundome is a good size for:
Two adults
Three children
An adult and two children
Two adults and a child
Is it a good tent for four people?
It won't come as a surprise to those who go camping regularly that the capacity of a tent is based on the maximum number of people you could squeeze in, rather than a size that prioritizes comfort.
Unless you are planning to use the tent just for sleeping (and keep your gear stored somewhere else) it's going to be too small for a family of four.
The Coleman is best suited as a tent for couples, rather than a tent for families of more than three.
Even without gear, it's going to be a fight for floor space. Groups of four or families would definitely be better off investing in a larger model – like the 6 person model.
The center height reaches 4'11" which might be too small for some campers.
Is it good for backpacking and hiking?
Although this simple dome-style tent comes with a convenient carry bag which makes it easy for car camping, it's a little too heavy to be used for backpacking. At almost 10 pounds, it would be too heavy for carrying over long distances.
This is a much better tent for backyard camping rather than backpacking.
Is it good for festivals?
It is, however, a good option for festival camping.
Festivals aren't the safest campgrounds for your tent, so a low-cost, reliable model might be a good investment. It's also very easy to set up which is a plus for festivals as well.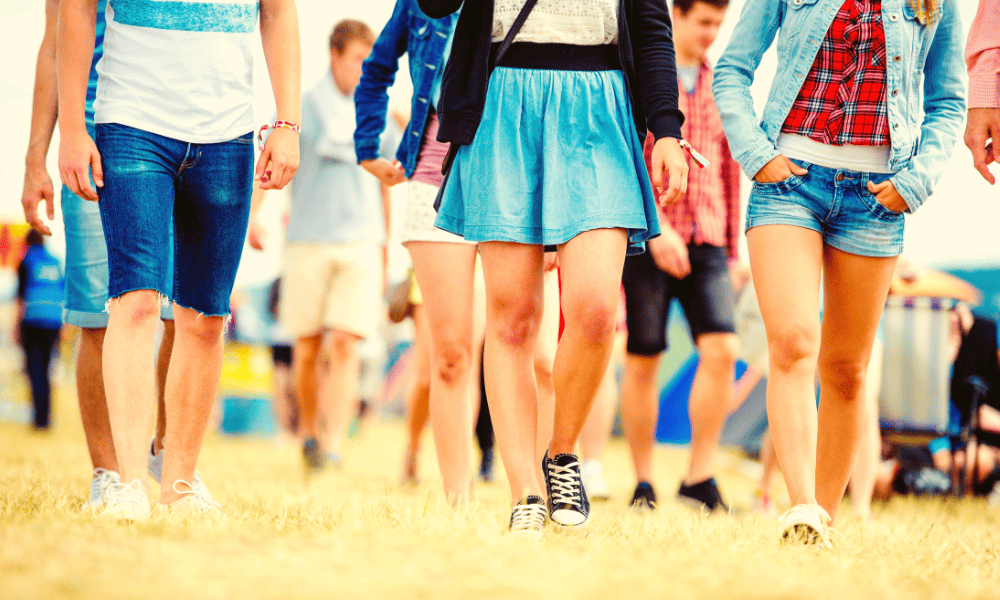 Is it a good family camping tent?
Although there might not be much extra space for fitting bigger families in, for a couple and one child this tent would be a great starter tent.
The easy and simplicity of set up also makes the Coleman Sundome a smart choice for family camping trips. Not only does it cut down set up time and leave more time for enjoying your trip, teaching kids to set this tent up is made easy thanks to the design.
Storage options for managing your gear
Whilst the tent does come with two storage pockets (which is an improvement on the smaller models), there is still no vestibule with the Sundome.
The mesh pockets are great for storing small valuables to keep them accessible but safe.
This means any camping gear or equipment has to be stored inside the main body of the tent, cutting down on space for campers to sleep.
Performance in the wind, rain, cold and heat
The Coleman Sundome is a basic dome tent, not intended for camping in extreme weather conditions. If you're heading into heavy winds and rainy nights, you're best looking for something else.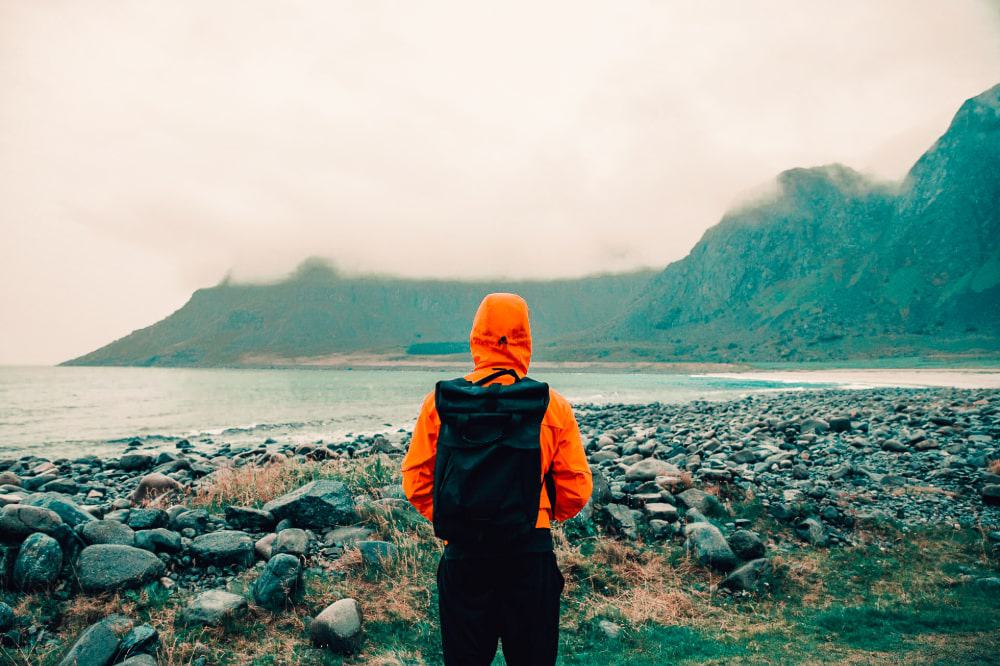 Wet weather performance
The Sundome comes with Coleman's WeatherTec System design which provides rain protection for the tent. However, don't expect the tent to keep you bone dry in torrential rain!
The bathtub floor that comes with welded corners and inverted should keep small rain showers out of the tent.
However heavy rain in bad weather might cause the tent to leak.
It appears that the quality of materials is pretty inconsistent based on reviews. Some users reported that the sundome could stand up to thunderstorms – others found that after a few showers, leaks started to appear.
An issue with the Coleman Sundome 4P tent comes from the spacious windows (technically, mesh sidewalls) and small rain fly. They don't provide enough weather protection in cold conditions, with the wind getting under the rain fly. This helps with ventilation in the warmer months but during spring and autumn, it can be an issue.
Unfortunately, there isn't a hydrostatic head rating for this tent. We reached out to Coleman for more information and their advisor told us that their tents "don't stop water but will stop UV". So if you're looking for a tent guaranteed to keep you dry, the sundome 4 man model might not be the best choice.
If you're car camping a Coleman is good, most upgrades start looking more at weight and extreme weather durability, so as long as you are willing to change plans if a hurricane is in the forecast you should be fine.

Product review
Investing in some waterproofing sealer is DEFINITELY a good idea – not even just for this model, but lower budget tents in general.
Is condensation a problem cold or rainy weather?
The rear floor vent also helps with improving ventilation and air circulation in the Sundome, keeping it dry, cool, and comfortable. The mesh windows and doors also help circulate air in the tent.
When compared to other low-budget models, the Coleman Sundome does an impressive job of keeping the tent free from condensation.
Protection from wind
Coleman tents are tested in winds up to 35 miles per hour to ensure they will stand up to mild winds. This is helped in part by the 11mm shock-corded fiberglass tent poles. They are thicker than poles designed for backpacking which are usually around 8.5mm.
This 4-Person dome tent also comes with guy-lines to support the fiberglass poles.
We wouldn't recommend taking this reasonably priced tent out in strong winds. The short peak height of the tent body and sloped tent walls improves the performance but it is still not suitable for intense weather.
Handling the heat: performance in summer
The Sundome is a perfect tent for going out on summer trips and it is well-suited for occasional fair-weather camping.
This tent is suitable for camping in warm weather because the overall design helps to maximize airflow and keep the interior well-ventilated. The ground vent keeps the air inside your tent from getting too hot and stuffy.
Because of the basic setup, you also won't have to struggle with poles or the rainfly in the hot sun for long stretches of time.
However, the Sundome doesn't come with Coleman's Dark Room Technology like some other Coleman tents which would make this dome-shaped tent even better in the summer.
How durable is it and will it last long?
You shouldn't expect this tent to last forever – after all, it's a low-cost option. But there are some nifty extra features to help extend the life of this high-value tent.
Fiberglass is a more vulnerable material that can shatter and damage tent fabrics. With these poles being thicker, they are more secure and durable than we had anticipated they would be.
Some users also found issues with the protective polyethylene (PE) flooring being damaged within a few uses. This was not an issue we found was consistent across online reviews.
You can also improve the durability of your tent floor by laying a tarp or a tent footprint before pitching to offer added protection.
There are quality tents that are better able to stand up to stormy weather with sturdy poles and strong guy-line systems, but as a budget-friendly tent we were happy with the performance.
How easy is it to set up and take down?
This tent can be put up fast and easily thanks to the simple three-pole design. Two poles run diagonally between corners to give the body of the tent it's dome-shape.
Even first-time users found the setup simple and quick, taking on average 10 minutes. But for some users setup time was as quick as 5 minutes – even without help.
The fiberglass poles' sleek design means they are less likely to catch on the sleeve during setup and breakdown, which makes this a frustration-free setup.
How to set up the Coleman sundome 4 person tent
Firstly, find an area of level ground and lay your tent with your door facing the direction you wish
Then stake the tent corners into the ground
Unfold the longer, main body tent poles and slide them through the snag-free, continuous pole sleeves sewn onto the tent, before attaching the poles to the pin at the corner.
Then hook the clips to the poles to fully attach the tent and give it shape.
To use the rainfly, attach the smaller tent pole to the fabric before placing it over the main body of the tent and using the hook and loop straps.
Relax in your tent!
Can you set it up on your own?
Coleman recommends that two people set this tent up, but it can be done by one camper. One camper even reported the tent was so simple, it could be set up by their ten-year-old son!
So yes! The Coleman sundome can be set up by one camper – even one without any experience. As always though – we recommend you practice setting the tent up at home before you head out on your trip. It helps you feel more confident in your ability and will speed things up considerably.
Is it easy to carry?
The packed size of the 4-person dome tent would be too bulky for backpacking, but is conveniently sized and shaped for car camping.
FAQ: what else should you know?
Can you fit a queen size mattress in a 4-person tent?
You can fit a queen-sized air mattress inside but not through the door so make sure to inflate it inside the tent. 
But most users who had used one found that fitting anyone else in the tent – even without an air mattress of their own – was very tight.
Remember that with the airbed in, you will have less space for gear.
Can I bring electricity into the tent?
The E-port makes it easy to bring your electronics with you by allowing space for an extension cord to enter the tent.
Does it come with a hook to hang a lantern or light?
Yes, the tent comes with a hook on the ceiling that you can hang a light or a lantern from. 
Just be wary of bumping your head off it, given the low headroom.
Alternatives to consider
There are plenty of other options to consider if the Coleman sundome doesn't feel like the right tent for you.
ALPS mountaineering taurus 4-person tent
For campers willing to spend a little more on a more rugged tent, the ALPS Mountaineering Taurus 4 Person Tent is a great alternative. As a well made three-season tent, you'll be able to use this tent longer in the year than we'd recommend for the Coleman.
In researching this we came across a user who had even used the tent successfully in snow – which is some really impressive durability and protection from a tent that won't break the bank. This tent is also better suited to backpacking than the Sundome.
Coleman hooligan 4 man tent
If the Sundome is more of a beginners tent than you want, the Hooligan (also from Coleman) could be a good alternative. This tent comes with a vestibule for storage and a rain fly which provides much more coverage from the weather.
Ayamaya pop up 4-6 person tent
Finding pop-up tents this big is rare. The tent is incredibly easy to setup. It also comes with a fantastic vestibule with a door that can be propped up to form an awning. The sheltered living space in this tent is the advantage it has over the Coleman Sundome.
However, like the Sundome the mesh windows in this tent mean that without the rain fly on, users lose all sense of privacy. The floor is also best used with a footprint or trap underneath to make sure it isn't damaged.
Or for something a little different, check out the Coleman 4 person instant cabin tent review.
Wrapping it all up
The sundome 4 person tent from Coleman is an excellent tent for beginners thanks to its low-cost and easy setup design. Being so reasonably priced means that the tent is also a good choice for more experienced campers looking for a new tent that won't break the bank.
Overall, we think it's a shrewd investment for a first-time camping tent, or as an additional shelter for car camping trips.
Click on the button below to see its current price.