Welcome to our Coleman Montana 8 Person Tent review!
We've looked at hundreds of tents in all shapes and sizes, so we know exactly what to look for when picking the best one for your needs.
This tent is a bargain, but you can't expect the world from it. It does the basics well and if that's all you're looking for then it could be perfect for you.
So let's find out together! Keep reading to find out if this Coleman tent could leave you with jackpot savings or feeling underwhelmed.
Is the Coleman montana a good buy?
If you don't have time to go through the whole review with us (that's fine, we'll remember it the next time you want to tell us a story!), here's our quick summary.
The Montana is a simple tent that would be great for newbie campers. If that sounds like you, then it sounds to me like you've found your tent.
There's no complicated setup or delicate fiddly-bits. The extended door awning and angled windows are fantastic features for rain protection in the tent.
Is it good value?
If you want to upgrade from the most basic dome design, you're going to have to pay a little extra for it. This isn't the cheapest tent that Coleman offer, but it might be one of their best value for money tents.
This excellent value makes it one of the best budget 8 person tents going. So check out the price if this tent sounds like the one for you.
What's the difference between the Coleman Elite Montana and this version?
The Elite edition features a battery-powered LED light system that is ideal for bedtime with the family or hanging out with friends at night. There is a light switch by the door for picking which setting you want.
It also has a USB port for charging devices. That's really helpful for those long car journeys home.
Another one of the key features of upgrading to the Coleman Elite Montana is the auto-roll windows. When you open the windows, they roll up immediately, so you don't have toggles to get messy.
For more details, see our Coleman elite montana 8 person tent review.
Does the Coleman montana have enough space for your needs?
The Coleman Montana 8 person tent is for big families, big friend groups and big fun. It's your most basic type of tent but blown up to house 8 people, serving as an excellent shelter for sleeping and talking your way through the night.
Have the kids had an argument over who gets to use the mallet for the tent stakes? Or even more likely, have two of your friends fallen out over it? No problem, the tent is spacious enough for them to stand and sulk on opposite sides of it.
You won't be able to stay quite as far apart when night falls, but sleep on the mattresses on opposite sides of the tent and keep four to six non-arguing friends between you.
I have this tent; got it as a gift. I would say it's good for what it is. I am 6'3" and have no issues moving around in it. Very spacious, especially for your family. You won't have any issues fitting a tall queen size air mattress in it.

Consumer review
Is this a good tent for eight people?
The Coleman Montana 8 person tent can easily fit eight in the day time. Pull out a few chairs—maybe beanbags for kids—and sit around, chatting if you're not in the mood to venture outside.
Its center height is tall enough to have you skip the chairs and stand around instead—just make sure you're under 6'2.
By night, it's a different story.
You can fit 8 people in the single-room tent on 3 queen sized airbeds and two singles, but it'll be more comfortable without the singles. So really, it's more of a 6 person tent with plenty of space for gear after everyone in the gang has found some sleeping space.
Is this a good tent for backpacking?
Backpacking with the Coleman Montana 8 person is not recommended due to its size and weight. If you're backpacking with a big party, smaller, lighter tents are preferable.
Is this a good tent for family camping?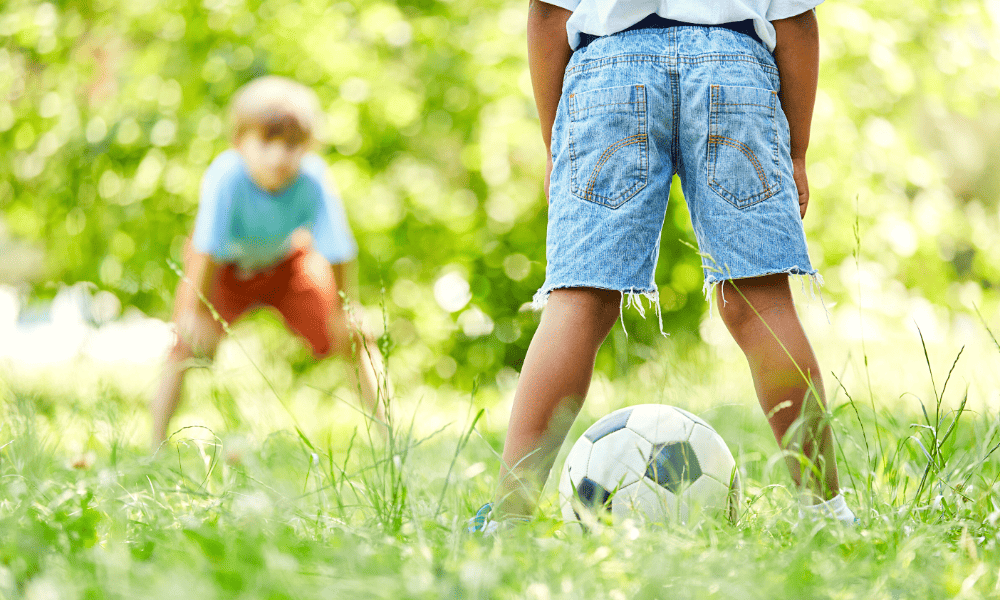 The Coleman Montana 6 person Tent is an ideal choice for families planning a camping trip, even if it isn't a tent you'd like to carry into the wilderness. Whilst the 6 person model isn't big enough for families of more than four, this version can sleep up to six which makes it better for larger families.
Families would benefit gratefully from the tent—especially families with lots of little ones. The setup is simple enough so the smallest ones won't get bored, and it's easy enough for the bigger little ones to help out. Plus, there are plenty of features that help make this a good family tent.
The front awning, for example, is ideal for having a sheltered space for parents to relax and watch their children play. If the campsite has electric hookups, the E-Port also enables campers to run a power cord into their tent. You can use the power to charge any gadgets you've brought, which will come in handy before your long car ride home at the end of your outing.
Storage Options
Internal storage is crucial in a tent for family or group camping. Since you're in tight quarters and not everybody can stand tall, it's possible to be careless and stomp on someone's smartphone or, worse, a cherished teddy bear.
The tent has expandable net storage pockets that are available from your mattress and are low to the floor.
While the tent does not have a vestibule, it does include a front awning that covers the entrance. Instead of carrying smelly hiking boots inside the tent, the awning can be a convenient place to store your muddy boots after a long day. Obviously, once it starts raining, you'll need to make sure your boots don't get wet.
Weather resistance: how does the Montana 8 perform?
It might not keep you dry in a heavy downpour, but the general weatherproofing of this tent from Coleman impressed us.
This is a three-season tent, best suited to calm weather camping and light showers.
Is the Coleman Montana Tent Waterproof?
The Coleman Montana tent is decently waterproof thanks to the Coleman Weathertec system. But some people have had a few leaks in heavy rain. These are solved with waterproofing spray.
We have this tent. It's very spacious, good ventilation, amazing view (when the fly is off), but it does leak a bit in some storms. We sprayed it though, and now it's fine. Definitely a good purchase.

Review
Extended Awning
We've admitted it's not the most waterproof tent in the world, but the awning will help keep you dry inside the tent. It's part of the rainfly and sits above the hinged door.
The awning is a clever inclusion on the Coleman Montana 8 person tent as the door is half mesh. It's easier for the rain to wiggle through this, especially when it's heavy.
A more angled awning would be better for keeping the rain out, but you could dangle a tarp from it to boost the awning's aid. It'd be a pain to cover the whole door with a tarp—what if you need to go use the bathroom?—but hanging a tarp in front of it lets you exit freely. Duck around the tarp, simple as that.
It also allows you to create a dry space outside the tent for removing boots or other wet gear.
Is condensation a problem in the rain or cold?
Due to the cooling features used in this tent, condensation is not a problem. The Coleman's Comfort System lets the air flow into the tent to carry fresh air through the cool-air vents and to blow out the humid, warm air through the mesh ceiling.
Even with the rainfly on, there is no significant difference in the flow of air and condensation should not be a matter of concern.
Angled Windows
The angled windows are more efficient at keeping things dry inside the tent whilst letting air flow through. Unless the rain is shooting off the ground, you're pretty safe from mishaps. You don't need to worry about choosing between rain getting in and condensation building up thanks to these windows.
Protection from the wind
Although Coleman claims to test all of their tents in winds of up to 35 mph, feedback about how well the Montana holds up in the wind are mixed. Campers who modified their tent pegs to more costly, heavy-duty stakes discovered that the tent held up well.
Users tend to agree that the 6-person model is more effective at surviving heavy winds than this 8-person version, so if you are worried about high winds ruining your camping trip you could consider downgrading to the smaller tent.
Handling the summer heat
If you're looking for a tent that will protect you from the hot summer sun, this might not be the best tent. It does come with good features like the front awning which provides shade and the ventilation inside the tent is effective. However, this tent might struggle with dust or sand that could become an issue in hot weather or summer camping.
Withstanding the winter cold
We would not consider using this tent in the winter because it is on the weaker end of the 3-season scale. It is fine for taking out on fair-weather trips and can handle some wind and rain. However, it won't provide you enough cover from the cold, wind, or snow to ensure a pleasant – or safe – outing.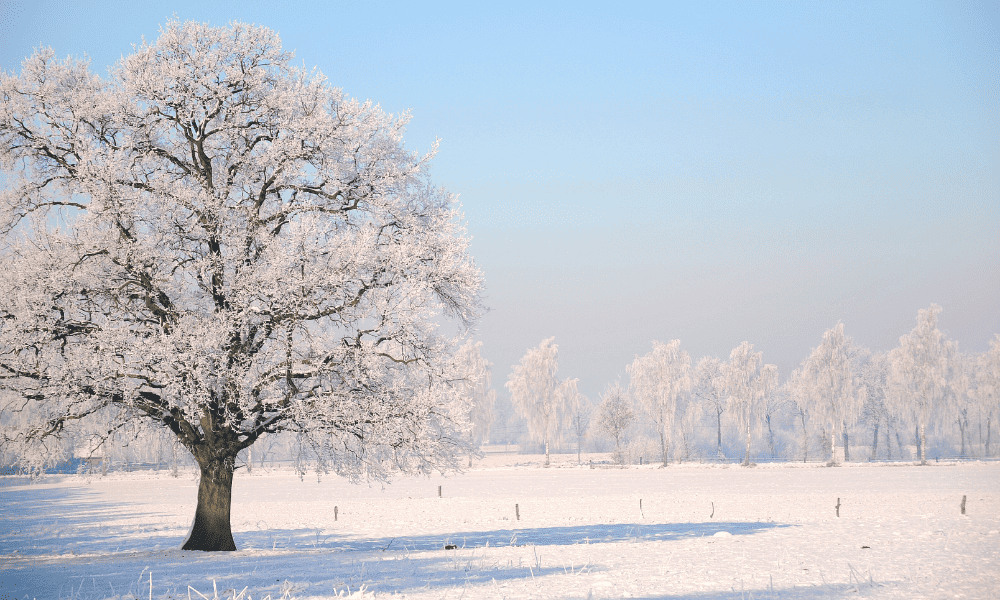 Durability: What Can It Withstand?
If you intend to make camping a frequent activity, this tent won't last too long. A year, two or three if you're lucky, but eventually, something will tear the fabric or buckle the poles. At this price, it wasn't made to be a decades-long camping buddy.
Customers have had mixed experiences with its durability in the time they've had it. Some claim the fabric is lightweight but shockingly durable, and they've had no negative experiences. Others say it's no good in the wind.
There are also several reports of leaks, so it's not so durable when rain hits; consider sealing the seams, waterproof-spraying the fabric and getting a tarp to help the rainfly.
How easy is setup?
It shouldn't come as a surprise that there are easier tents to set up. This isn't a pop-up or instant model and relies on an extended dome shape which is fairly intuitive although it is a little more complex than a standard dome-style tent like the Sundome.
Still, with the snag-free continuous pole sleeves and the pin and ring system, setup shouldn't take more than 15 minutes for an experienced camper.
For less experienced campers, it may take a little longer, but you can get your family to help you and make it a fun activity.
Can you do it alone?
It's easier to set up a tent with some help, but you don't always have an extra pair of hands.
This is quite a large tent, so the setup will go faster with two people. Don't worry if only one in your party knows how to set up a tent, though. You can still get it done.
How to Setup the Coleman Montana
Go solo or grab a friend, and follow our set up guide:
Lay the tent out on flat land, door facing the direction you want the entrance to be.
Stake the tent.
Assemble and slide the fiberglass poles through the snag-free, continuous pole sleeves on the tent.
Stretch the tent taught until it stands free and large.
Attach the rain fly.
If there are windy conditions, consider staking out the guy lines from the tent body to give the Coleman 8-Person Tent more support. If you're struggling with the set up then watching a video of others pitching the tent is useful.
Is It Easy to Carry?
Yes, this tent is easy to carry and comes with an expandable carry bag. The packed size reduces to 27.5 x 9.25 x 9 inches (70 x 23.5 x 23 cm).
Weight-wise it's a little over 20 pounds, which isn't too much for a capable adult.
Frequently Asked Questions
Can you fit a queen-sized airbed inside?
Yes, there is actually room for three queen-sized air mattresses allowing six campers a comfy night's sleep.
What is the benefit of an E-Port?
If you can't sleep or are trapped inside the tent by daytime rain, the e-port is an excellent inclusion.
Run an outdoor extension cable to your car, and don't forget the car adapter. Now you can charge your phone, power your laptop for movies, get some string lights working in the tent, and power an electric heater if it's chilly.
Although a fantastic convenience, the opportunity for electrical power inside is really more for creating cozy scenarios for bonding with your loved ones.
Or creating another argument with your friends—you've settled the tent debate, but now who picks the movie? 
How is the hinged door feature useful?
Rather than zipping yourself in and out all the time, you can swing the hinged door open and bound out into the wilderness with vigor.
This makes carrying small children and small animals out of the tent much easier. It also adds a homey feel to your tent—after a long day of outdoor activities, you get to swing your door open, kick off your shoes and dive right into bed.
If you've had a frustrating day, enough to make a person mad, the hinged door makes it possible to remove some of the rage that a tricky or stuck zipper would bring, too.
Is This a Good Tent for Eight People?
Yes, this is a good tent for eight people and is larger than many alternative tents of a similar capacity. That said, in this product you'll be more comfortable with six people.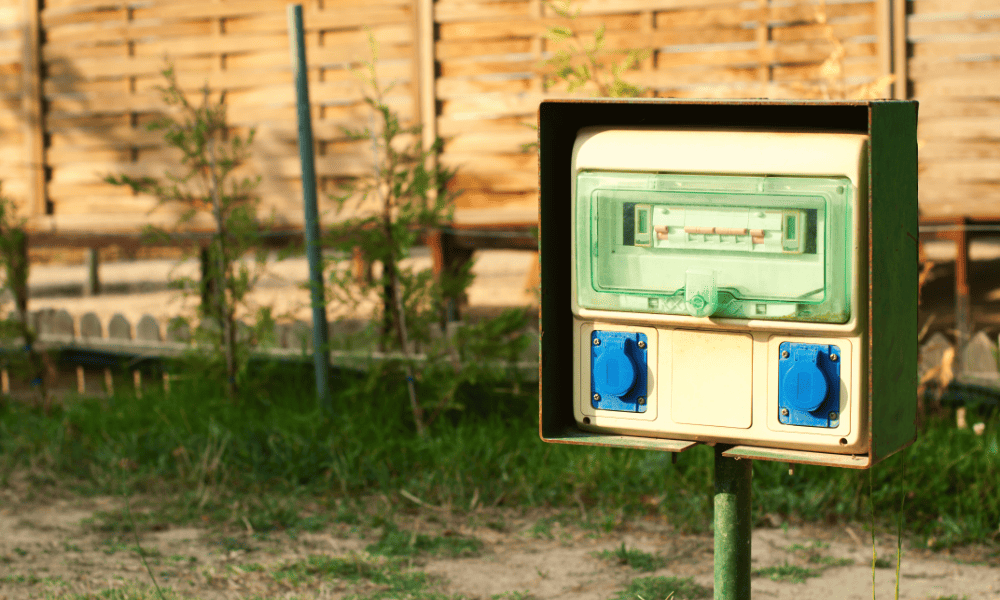 Alternative tents
The Coleman Montana 8 isn't the tent for everyone. That's fine! Consider our review of these other 8 person capacity tents similar to the Coleman Montana 8:
Coleman 8-Person Instant Tent
As swift as it goes by, 15 minutes of setup is too much for some. Plus, 6'2 center height isn't enough for taller folk.
This instant tent pops up to 6'7 in 60 seconds and has a privacy screen inside as well as the same patented welded floors as the Coleman Montana 8 tent.
Here's how the tents differ, the Coleman instant cabin has:
Less floor space.
More height.
Faster assembly.
Higher price.
Larger windows.
Wenzel 8-Person Klondike Tent
If you liked the tent above but find it too pricey, here's a more affordable alternative to the Coleman Montana 8 person tent which also has plenty of great reviews.
There's a divider inside letting you create two separate rooms. If you use the screen room, there's a third private place to sleep.
It's definitely a personal-privacy-focused tent. Although, you'll need tarps to cover the windows and screen room, so you have privacy from the outside too.
Here's what this has that the Coleman Montana 8 tent doesn't:
Screen room.
Interior dividers.
Large windows that let in light.
Extra ventilation.
TETON Sports Mesa Canvas 8-Person Tent
If your group falls in love with camping and wants a sturdier tent to withstand the years, here's a tent that'll work well. It's a canvas tent, which lasts longer than typical tent material.
Setup is fast and easy, doors and ceilings are tall, and there's easy access for power too. The TETON also has excellent reviews.
What the Coleman Montana tent lacks in comparison:
Tough outer material.
Extra-large awning.
Two doors, extra wide.
Loft and wall organizers.
A hefty price tag.
The Coleman montana 8 person – Staked Out
Overall, our review of the Coleman montana 8 person tent finds that it is an excellent tent for six to eight people in dry conditions. Treat it well, and it works in rain, too.
It's nothing fancy, a total starter tent with a few extra-desirable features. It gets the job done as a shelter for large groups of family and friends.
If you're keen on Coleman then check our review to compare Coleman tents.
More Coleman montana and 8 person tent product reviews
Still unsure which size or tent is best for you? Check out more of our reviews here: