Do you need a review of the Coleman Elite Sundome tent? Well, good news! We've got you covered.
We've looked at HUNDREDS of camping tents you can buy this year (what else did you expect us to do during a pandemic?) so we know what to look for. Before reviewing the Elite Sundome, we also looked at all of the regular Sundome models.
So I guess we know a thing or two about these tents.
This is a budget-friendly tent with the features and reliability you would expect from higher-end tents, like built-in LED lights. Plus, setting it up is super simple.
So will this tent bring some brightness into your life? Don't fumble in the dark, to get illuminated read our Coleman Elite Sundome 6 person tent review!
Is the Coleman elite sundome 6 person tent a good buy?
Don't have time to stick around for the full review? Our TL;DR summary of this family tent is that it's elite in name and in nature.
It's a remarkable tent available at an affordable price which is an ideal choice for family camping trips. Especially for families who are new to camping. So if that sounds good enough for you, check out the price now.
Its a great tent, especially for starting out. The sundome was my first tent and it served me well. I've upgraded now but always recommend the sundome to people starting out.

Consumer review
The setup is very intuitive with a simple two-pole design. Although it might not offer the sturdiest weather protection, it is suitable for fair-weather camping which is what we would expect first-timers to stick to.
If you want to try and pitch a tent for the first time in the pouring rain and a howling gale, that's… your choice. We wouldn't recommend this tent for bad weather conditions.
Is it good value?
On the whole, customers seem satisfied with their Coleman sundome tents. They are well thought of by campers as a basic tent for newbies who need something simple, reliable, and low-cost.
Although the Elite version is a more expensive tent than the regular sundome, it comes with extra features that help to justify the cost. In terms of value for money, this is still an EXCELLENT choice.
What is the difference between the elite and standard sundome?
There are a few differences between Coleman's Elite Sundome 6-person tent and their standard version.
First of all, the Elite model is a bit bigger with a 12' x 10' floor size vs a 10' x 10' floor size in the standard model. The Elite version also comes with a LED lighting system that's absent in the standard version and a hinged door instead of a regular zipper door.
For the budget option, you can also check out our standard Coleman sundome 6 person tent review.
What's the benefit of a hinged door?
One thing we were instantly impressed with is the hinged door, which is an EXCLUSIVE feature to Coleman Elite Tents.
What's so special about it?
Well, instead of having to zip and unzip every time you get in or leave the tent, the door here opens like a regular door and uses light velcro to stay shut.
There are also regular zippers just like a traditional tent to keep the doors secure.
The Elite sundome 6 man tent comes with two doors, which is great because it means you won't need to climb over anyone to get in or out of the tent.
Built-in LED Lighting System
The built-in LED lighting system in the Coleman Elite sundome 6P is very handy. It's powered by a 4D battery and includes 3 settings: the high setting with 100 lumens, the low setting with 40 lumens, and the night light.
But what does that mean? What is a lumen?
A standard 40W bulb produces about 400 lumens of light, so 100 lumens should be comfortably bright enough inside your tent without lighting up your whole campsite!
You can find the switch that turns the overhead light on and off on the wall of the tent next to the door. Additionally, all the wiring work for the lighting system runs through sleeves inside the tent. This way, the wires won't get in your way and you can avoid tripping accidents.
To use the lights, you just need to plug in the power pack and you're all set.
The handy lighting system in the Coleman sundome elite 6-person tent means you might not need a flashlight inside your tent, but it is a good idea to take one for getting around your campsite at night.
The included Coleman CPX battery system allows you to pick your preferred power supply, where you get to choose between the CPX rechargeable cartridge or the 4D cell batteries. Thanks to this nifty gadget, you can charge your devices via a USB port.
Space and storage in the Coleman sundome
Right off the bat, you can tell that the Elite sundome 6 offers a lot of room. The floor measures 12' x 10', providing campers with a living area of 120 square feet.
If you also add the 6-foot center height of the tent body to the equation, you'll end up with plenty of space for 6 adults.
This tent has floor space to accommodate six camp pads or two queen size air mattresses with space to spare so you can even store some gear inside.
If you're going on a trip with fewer than 5 people, you might be able to throw in a couple of camping chairs as well.
The peak height and sloped walls of the elite sundome 6 person tent might not be tall enough for you to stand and move comfortably. But it's certainly tall enough that most campers shouldn't have to struggle inside.
Spacious – Can it really fit six people?
This tent offers a large space that can fit six people, but only if they squeeze in.
This can be a fine solution for families camping with young kids, but might not be great for a group of friends looking to head outdoors together.
This tent would provide plenty of comfortable space for a group of between two to four campers.
Does it suit hiking and backpacking?
Whilst this tent is relatively lightweight in comparison to the larger, heavier 6-person alternatives on the market it is still not a good choice for backpacking. 22 pounds is too heavy for a backpacking tent.
Is it good for festivals?
With good ventilation making this tent comfortable to spend time inside, it's an IDEAL choice for taking to festivals.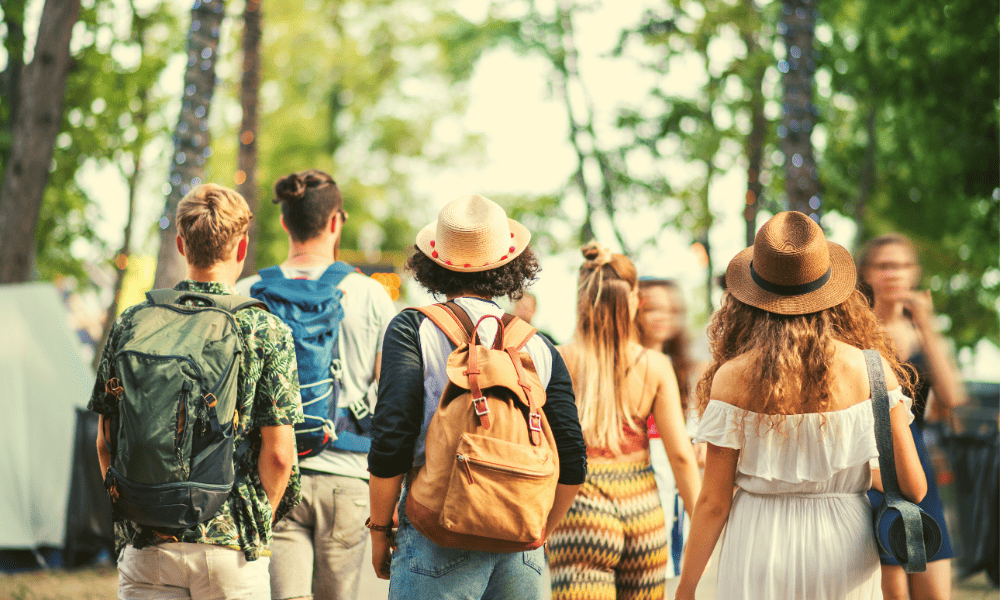 It is convenient to assemble, meaning you don't need to waste time on setup, and it is cheap so if it does get damaged by careless fellow campers, it's not the end of the world.
Family camping – how does it fare?
The Coleman Elite Sundome is a good choice for families. It's simplicity makes it a great option for inexperienced campers but the features like the built-in LED ceiling light really elevate this tent to make it a good option for those more experienced at camping too.
The room divider is brilliant for creating a separate sleeping area for the family. You can use one room as a bedroom and the other for storage or getting ready in the mornings.
Storage options: gear pockets but no vestibule
The major shortcoming of the regular Sundome models when it comes to storage is the lack of a vestibule, so it's disappointing to see that one hasn't been added to the Elite model.
This means all of your equipment and gear has to be stored inside the tent, taking up space that could be used by campers for sleeping or to make the interior of their tent more comfortable in case it rains.
The Elite model does come with the advantage that it has LARGER dimensions than the regular 6-person model, giving you extra space for storage or sleeping.
The room divider inside the versatile tent provides the potential for extra storage space that you can't get in the smaller Sundomes.
There are also internal storage pockets inside which are useful for storing valuables and small items to keep them safe and accessible during your trip.
Another gear loft would have been helpful for this tent, but we aren't complaining about the built-in storage pockets.
How does it perform in the wind, rain, cold and heat?
The Sundome is best suited as a warm weather tent rather than being taken out season after season. Whilst it copes well with mild weather conditions, the budget tent can struggle in intense weather.
Is the Coleman elite sundome tent waterproof?
The Elite Sundown 6-person tent relies on the WeatherTec system to keep your tent dry, with welded floors and inverted seams to ensure protection against rain.
The Coleman WeatherTec system helps protect you from wet weather. The tent features polyester-coated fabric combined with anti-wicking thread zippers and webbing, with a tub floor, to ensure you keep your tent dry.
Additionally, the floor has inverted seams to make the tent more water-resistant. Coleman is quite confident in its WeatherTec design that they tested the tent in a rain room that simulates very heavy downpour, along with a wind machine that generates hurricane-force gusts. The tent comes out dry even after all this.
The Coleman sundome has been successfully tested to withstand wind and rain, with the wall and fly fabric made out of strong 75D polyester and the floor made using 1000D polyethylene.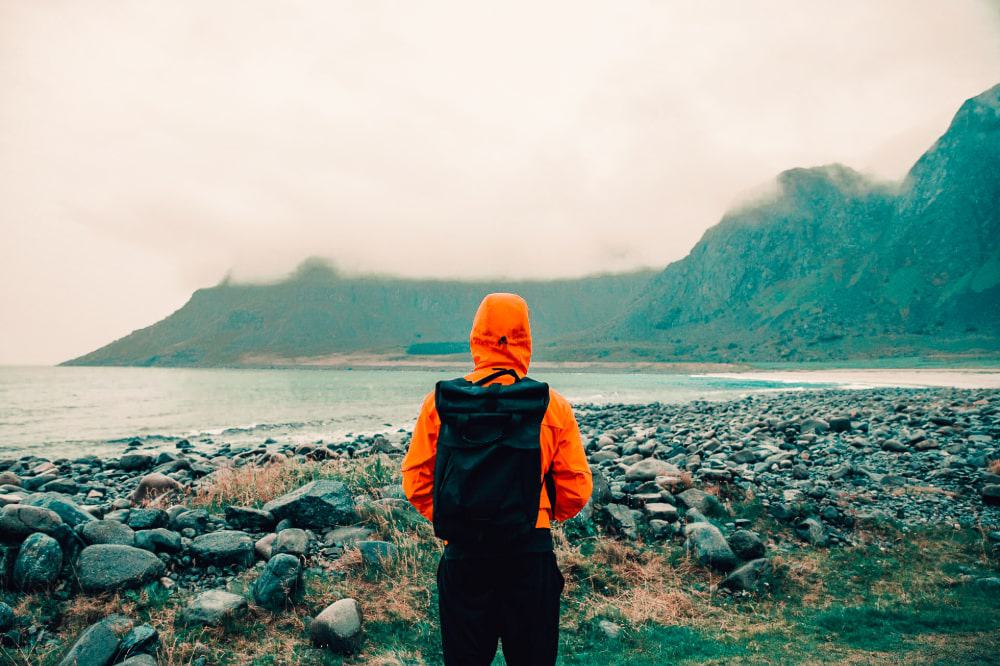 Unfortunately, there isn't a hydrostatic head rating for this tent. Some other tent reviews mention a waterproof rating so we reached out to Coleman for more information.
Their advisor told us that their tents "don't stop water but will stop UV". So if you're looking for a tent guaranteed to keep you dry, this model might not be the best choice.
Higher-end tents might better able to offer protection in rainy conditions. This affordable tent won't keep your tent dry in stormy weather.
Protection from heavy wind
Additionally, there are plastic clips to attach the shock-corded poles to the tent body. Along with the guy-lines, this provides stability during strong winds.
It should be able to withstand moderate winds. Coleman claims that it can handle winds of up to 35 miles per hour, due to their in-factory tests. However, we would advise caution about bringing this test out into high winds.
How does this tent perform as a summer tent?
The ventilation in the Coleman Elite sundome 6-person tent is another impressive aspect, especially if you consider its budget-friendly price point.
The sufficient airflow is courtesy of the ground vent as well as the two auto roll windows. Such a design also ensures you don't have to deal with any moisture buildup.
This is a suitable time to also mention the included rain fly that covers half of the walls, allowing for good airflow as well. However, this can become a disadvantage in cold weather camping.
Additionally, there are small mesh windows on the doors that boost the air circulation inside the tent. There's even a mesh roof tent that provides ventilation in hot weather conditions.
How does it perform in winter?
The small rainfly does mean that cold air gets into these tents easily which can be a problem when the temperatures drop. The Sundome is a 3-Season tent at best, designed for fair-weather camping trips.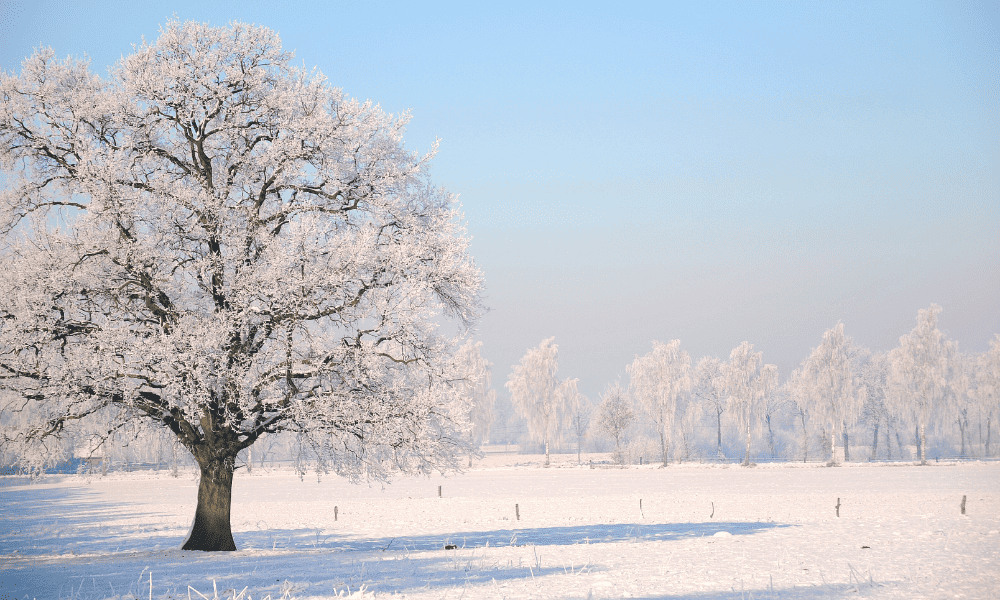 We would strongly recommend against taking these tents out in winter. If you are looking for an all-year tent, you will have to pay more for something a little more protective.
Is the coleman sundome tent durable and will it last long?
The lifetime of these tents will be determined by how you use it. If you just take it out on fair-weather, occasional trips you should get a few years of use from the Elite Sundome.
We have sons that are in scouting and the troop's tents are all Coleman 6 person size. They are huge and super heavy, but they have taken a beating every month for several years now and are just finally starting to get worn out and in need of replacement. Obviously these aren't backpacking tents, on trips like those the troop usually bring personal tents or hammocks.

Product review
It's worth noting that the hinged door on the Elite model is an upgrade from the zippers on the regular Sundome. The regular zippers can sometimes get caught and damage the tent, so the Elite tents should last longer in this regard.
Zippers are one of the key features of a tent that is often vulnerable to damage. Kids can sometimes be too rough with zips and cause issues but the hinged door alleviates this worry for you.
If you're concerned about the durability or quality of the sundome tent stakes, Coleman has a Tent Kit which includes improved stakes and a mallet to ensure they are securely in the ground. Or if you want to upgrade to some serious quality stakes, check out the MSR Groundhog Tent Stakes which are both lightweight and strong, suitable for every trip!
Condensation – the supervillain of all camping trips
There's nothing worse than spending a night soaked to the bone.
Condensation is the real enemy of camping trips. ESPECIALLY for budget camping.
The Coleman elite sundome tent is much better suited to fighting condensation than its competitors.
Whilst some cheap tents have issues with condensation, Coleman tents have a decent ventilation system that moves cool air in through the floor vent and pushing damp, warm air out through the mesh windows and doors.
How easy is it to set up?
This Coleman sundome dome tent doesn't come with any Fast-Pitch System or instant setup to make the processes quicker.
But the Coleman Elite Sundome 6 has a QUICK setup that should take no more than 10 minutes – even for those who are less experienced at camping!
The dome-shaped design and two pole system are intuitive and simple to use, with features like the snag-free poles cutting down on set up time as well.
How to set up the Coleman elite sundome
Sundome tents comes with instructions sewn-in to the carry bag (which is a nice feature!) but if you've misplaced the bag or want to know how to set it up before you buy, here are some easy-to-follow instructions.
Lay the tent on the ground.
Peg out each tent corner loosely.
Assemble the fiberglass poles and insert the them into the snag-free continuous pole sleeves.
Insert the pins into the pole end on one side, then push to form the dome and insert the pins into the other ends of the fiberglass poles.
Clip the tent to the poles.
Spread out the flysheet.
Put the last pole through the velcro tabs and place the ends into the webbing pockets.
Take the flysheet over the tent (the back is labeled).
Attach the flysheet's velcro tabs to the poles to secure and then hook to the ring at ground level.
If required, tighten the pegs and then peg out the two guidelines
Lastly, install the doormat and secure it with pegs.
Can it be set up on by a single person?
Yes!
The Coleman Elite sundome 6-person tent comes in a simple design that consists of two main body poles, two rain fly poles, and two-door poles. The setup process is so simple that one person can have this freestanding tent pitched in about 10 minutes.
Is it easy to carry?
Weighing about 22 lbs, the Elite sundome 6-person tent isn't exactly lightweight enough for backpacking. However, the carry bag comes with a rip strip to reduced the packed size which makes storage and carrying easier.
There's a zipper that runs the full length of the bag to make it easier to pack away as well.
FAQ
How do I use electronics, like an AC Unit, in this Coleman tent?
Yes, there this tent comes with a zippered port to allow access for electric cords into the tent.
So as long as the campsite you are staying at has a power source, you will be able to use the e-port to take an electric cord inside the tent to charge devices or power an AC unit.
What about the standard 6 person darkroom version?
The Coleman dome with Dark Room technology is an alternative to the sundome models. Whilst it doesn't come with the upgrades of the Elite model like the LED lighting system, it is an improved version of the regular sundome. 
The darkroom technology means that the Coleman Dome blocks out up to 90% of the sunlight compared to the sundome model. This is great for delicate mornings when you want to avoid being woken up at the crack of dawn. 
Can you fit a queen size airbed inside this product?
Yes, the Coleman elite sundome 6 is large enough for two queen mattresses or six roll maps to fit inside.
Alternative tents
If this Coleman tent isn't the tent for you, here are some great alternative reviews to consider.
Related: For more tents, check out our reviews of the top rated 6 person tent.
Coleman elite montana 8 person tent
If you're in the market for a bit of an upgrade space-wise, then consider the Coleman Elite Montana 8-person tent. This version features a huge floor footprint of 16' x 7' dimensions floor footprint that you can easily pitch by inserting the poles into the tent sleeves and secure using a pin and ring system.
The Coleman Montana 8-person tent has all the features that I mentioned in the Elite Sundome 6-person tent, including the WeatherTec system, the LED lighting technology, and the automatic roll-down windows.
You'll also get the hinged door and the efficient ventilation systems – offering the same great value for money. While not for this exact size, you can check out our Coleman Montana 6 person tent review.
ALPS Mountaineering Meramac 6-Person Tent
If you want a reliable 6-person dome tent but can't afford Coleman's tent, the ALPS Mountaineering Mermac 6-person tent could be a perfect choice.
With a 100 square feet living space and a 6ft ceiling, you won't be losing much space in comparison to the Sundome. You'll even get two doors to easily move in and out of the camping tent.
The Meramac also offers good ventilation and it's pretty simple to carry using the included bag.
Ayamaya 6-Person Pop-Up
It's not common to come across a large pop-up tent, which makes this Ayamaya tent a catch if you're mainly concerned about how easy setting up will be.
This 6-person tent also features two doors, rear hooded vents, and four windows, which provides excellent ventilation across the tent's interior. However, this tent does cost a little less, so it may not be as durable as Coleman's Elite Sundome.
Pairs well with…
The handy lighting system in the Coleman Elite Sundome means you don't necessarily need to bring a flashlight, but it might be a good idea for getting around your campsite at night.
If you're concerned about the durability or quality of the Sundome tent stakes, Coleman has a Tent Kit which includes improved stakes and a mallet to ensure they are securely in the ground. Or if you want to upgrade to some serious quality stakes, check out the MSR Groundhog Tent Stakes which are both lightweight and strong, suitable accessories for every trip!
Coleman elite sundome 6 review – verdict
The Elite Sundome 6-Person Tent from Coleman is an excellent choice for beginners and casual campers who occasionally go on trips with family or friends thanks to its spacious design, easy setup, and reasonable price.
Overall, I think it's worth investing in as an entry-level family camping tent and it well earns its 4.6 stars.