We get it, not everyone is as excited about setting up a new tent as we are.
That's why we've written this Coleman 6 person instant cabin tent review.
If you want a tent that can be pitched in seconds and lets you stand up straight inside, look no further.
Unless you want to take it out in the rain, but we'll get to that further on.
So stick with us as we go through the ins and outs of this tent!
Is the Coleman 6-person instant cabin a good buy?
If you don't have time to stick around with us (it's fine, you're just always so busy nowadays…) then don't fret, here's our quick summary recommendation:
If you want a tent that you can setup quickly in the sunshine and spend the rest of your day relaxing with a small group or family, this tent is GREAT.
The excellent ventilation helps the air circulation in the tent, keeping it cool in warm weather. The mesh roof in particular helps push hot air out of the tent.
But here's where things get tricky.
This tent DOES NOT come with a separate rain fly. So that mesh roof is left completely exposed in the rain.
Yeah. We don't understand why you wouldn't include a rain fly either.
Is it good value?
So, tents should have a rain fly and this tent doesn't. Surely that defines this tent as being a fail when it comes to value for money, right?
Well… Not quite. Yes, we do think it's a little shady to make you buy the separate rain fly as an extra but if you are just planning to head out for sunny weekends when you know you don't have to worry about the rain.
And seeing as this tent is actually kind of perfect for those sort of trips, it could be good value for you. You can take the savings you get from buying a tent without a rain fly to invest in other camping gear.
Unless you only plan to bring this tent out for the occasional dry weather camping trip, the fact you have to buy a separate rain fly really reduced the value for money of this tent for us.
But even if you do have to buy the extra rain fly, this is still not an expensive tent. Check out the price and decide for yourself if you think it would give you enough bang for your buck.
Space in the Coleman instant cabin tent
The Coleman 6 person instant tent cabin is a savior sent to anyone who hates pitching a tent.
Is it a spacious tent for six people?
The tent says six people fit, and so six people fit—but it's not a matter of seeing how many sleeping bodies you can cram into the confined space. It's a matter of how many you can cram in comfortably, with gear.
Your answer there is about four—or five if three are children and one's a very small child or dog. It's also a solid choice for couples with ample space for storing camping gear.
The tent fits two queen mattresses, letting the kids take one and the parents take the other. Or if you're with friends, you can sleep two adults to a mattress with relative comfort, so long as the friends are willing to share.
Coleman Instant tents are where it's at.
If you're 4 people, get a 6 person tent. My SO and I share a 4 person and it's enough for us to sleep in and store all our clothes.

Review
In place of the mattresses, you could easily fit four sleeping bags side-by-side to keep a degree of personal space and bodily privacy. We're just thinking comfort-wise about sleeping; sleeping bags are fantastic but they don't offer much padding.
If you do want a sleeping bag, however, a quick review of the Monarch Sleeping Bag tells me it's comfortable and fit for all conditions in your 6 person instant tent.
Sleeping bags do have the added benefit of being easy to tuck away in the 6 person instant tent during the day, so you have more room to walk around and socialize. There's ample room to pitch a few folding chairs, and even room for you to walk around if you're under 6 feet tall.
Tall men and women may face some difficulties with headroom as the tent's center height is 6 feet. Bend at the knees, not at the neck or shoulders, folks. Some extra space overhead might have been a nice feature.
Is it a good tent for backpacking?
This is not a good tent for backpacking. It is far too heavy and awkward to carry. The tent is much better suited for car camping trips.
This is more of a tent for backyard camping, rather than backpacking.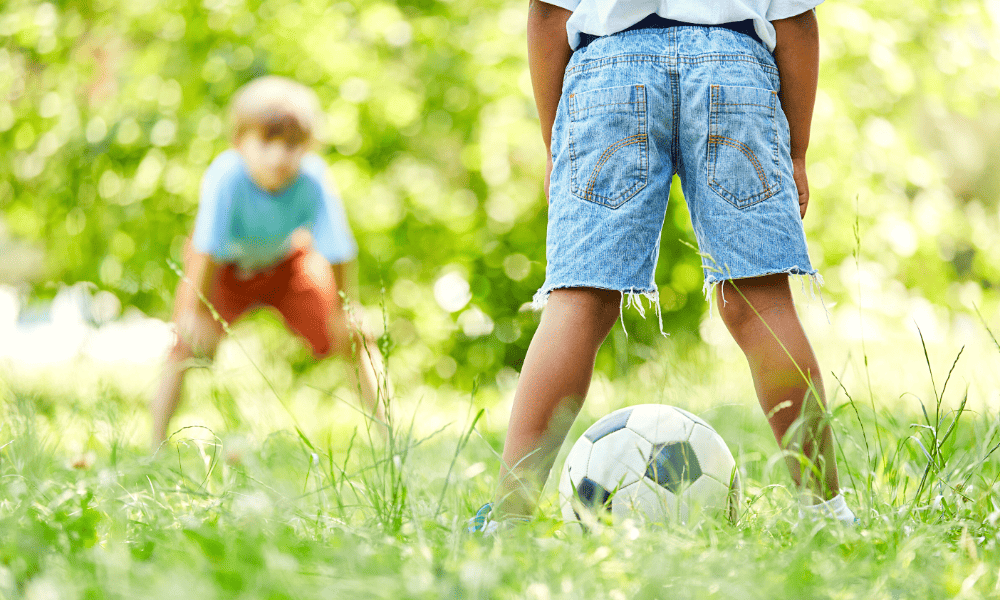 Is it a good family camping tent?
Pitching this tent is quick and easy, which leaves you plenty of time to rest and enjoy your holiday with your family. That makes this an excellent choice for family camping trips during fair-weather months.
However, the lack of a room divider and privacy might be an issue for some families. This is more likely to be an issue for families camping with teens or older kids.
The Coleman Instant Cabin is a great family car camping tent that is great for weekend trips rather than heading out for outdoor adventure on a regular basis.
Storage Options
Sometimes you really need to keep your personal belongings safe while you sleep. While you could place them next to you, they're easily stepped on and destroyed this way.
Thankfully, like all good Coleman tents, there's a storage pocket to suit your needs.
The pocket isn't too large but could easily house some phones, a tablet, a lunch box, glasses, a book, a torch, and some minor camping gear. Mesh pockets are one of our favorite features in a tent.
It is a bit of a disappointment that this tent doesn't come with a vestibule. Vestibules are great for storing gear or equipment outside the main body of the tent. They're great for keeping stinky boots dry and safe without having to bring them into where you're sleeping.
How does the Coleman perform in the rain, wind, cold and heat?
Although this is a good tent for warm weather camping, it'll be no good for rainy weather.
If you're planning to head out in storms and torrential rain, you'll need something that offers extra weather protection.
Is the Coleman 6-Person Instant Cabin Tent Waterproof?
The Coleman 6 person instant tent claims to be waterproof, but after further investigation, the tent has proven itself faulty. You'll need to waterproof this tent as best you can yourself—water gets inside the tent easily and it definitely won't withstand torrential rain.
The welded floors are like tubs with patented corner welds, and you have covered seams around the parameter.
Window covers paired with weather protection double-thick fabric should also keep the rain at bay, and that's all without the additional rainfly. Add that and … you may or may not get wet.
One customer's Coleman 6 person instant tent was the only tent that leaked in a group of the same tents. Another person, a solo camper with the tent in the backyard, had leaky seams. There's an equal amount of customer feedback praising the tent and complaining about leaks.
The tent has the Coleman WeatherTec system in place but upon further review of it, it doesn't seem to work that well on this one.
Grab yourself some seam seal, as the seams seem to be the main issue. But you should also use a waterproofing spray on the fabric to make sure.
If you've got your heart set on fall camping and are expecting storms, go ahead and grab yourself a tarp or two. The rainfly doesn't hold up on its own with the Coleman 6 person instant tent cabin.
We used a Colman instant cabin before I bought the pop up camper. My buddies actually weathered a Tornado in it in Minnesota last year.

Review
Condensation in the Cold and Rain
In some tents, condensation can build in the cold and rain as vents are covered by the additional rainfly or windows are closed to stop the rain coming in.
Unfortunately, that seems to be the case with the Coleman Instant Cabin. Campers sometimes found themselves waking up to a damp tent when the rainfly was used.
Protection from strong wind
Coleman tents are also designed to endure winds of 35 mph, so this model looks to be a good purchase for windy conditions.
The reflective guy lines help keep the tent secure in light winds. You'll also be able to see them at night. No getting tangled in the dark!
However, cabin tents can have issues with strong winds due to their tall tent walls. The connections and hinges for instant tent poles are often vulnerable to breaking or bending in heavy wind.
Therefore, we wouldn't advise taking this tent out in gusty weather. It will cope fine with a summer breeze if staked down properly though.
The 4-Person model is better at dealing with wind because it has a smaller peak height and vertical walls.
But if you are worried about performance in the wind, we'd recommend looking at a different tent rather than a smaller size.
Handling the Summer Heat
Even on hot summer nights, the huge windows of this 6-person cabin tent make it a pleasant place to sleep. And there are air vents at the top that allow for some extra overnight ventilation.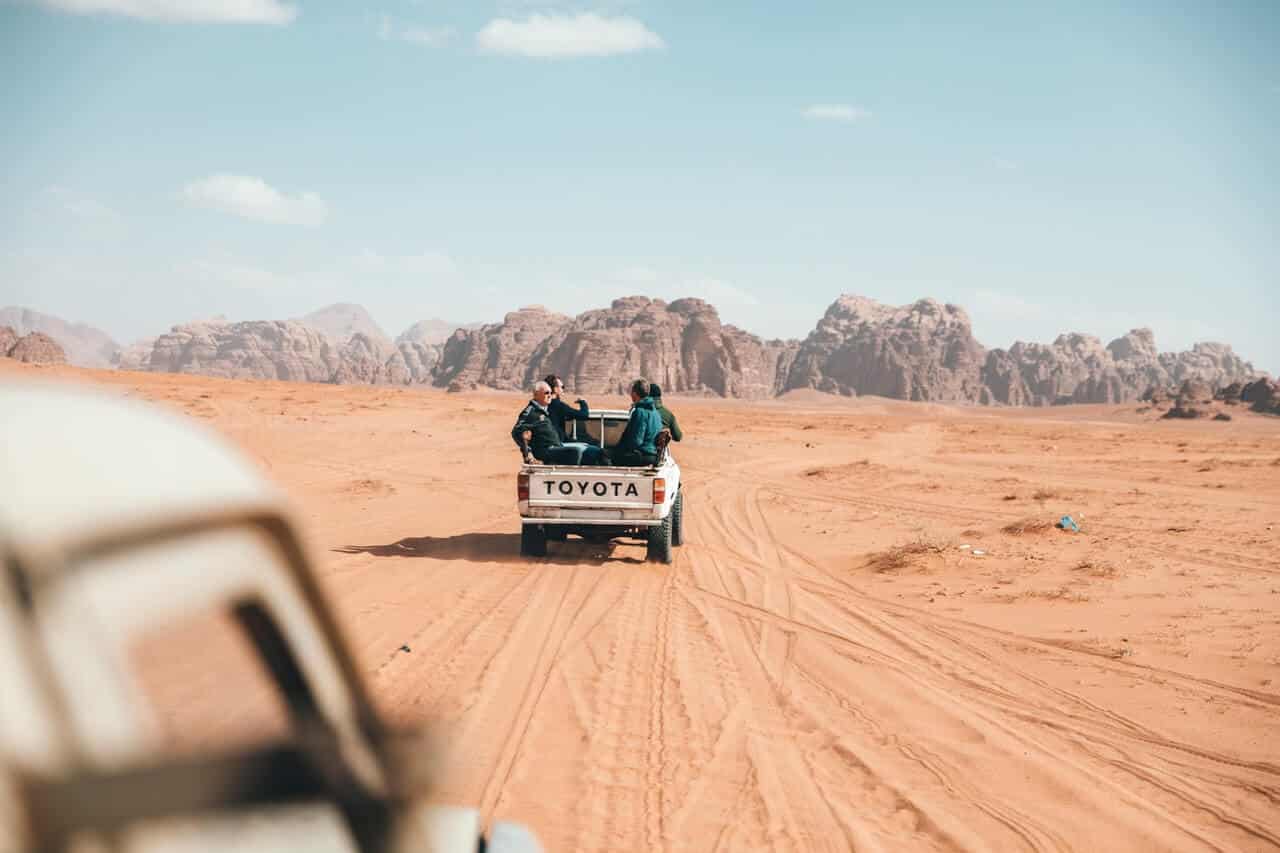 Airflow is ensured by the upper vents and walls, which retain a cool temperature internally. More vents at the bottom would have been beneficial, since the tent may get stuffy if there are more than two campers.
The 10-Person version of this tent also comes with Dark Room technology which makes it even better for handling the summer heat. If keeping cool when camping is important to you, it might be worth going for the larger size.
Overall, the mesh design of this affordable tent provides proper ventilation in the summer to keep you cool.
Withstanding the Winter Cold
This tent is not appropriate for winter camping. If you are planning a winter camping trip, do not take this tent with you as it won't provide enough protection for you to have an enjoyable – or safe! – trip.
It is a three-season tent that is best suited to fair-weather camping throughout summer and in the milder months of fall and spring.
Durability: Does It Last?
Although the Coleman instant cabin tent for 6 is built to last using double-thick tent fabric, does it hold up? And what of the small stakes?
The floor material is durable enough that unless you are camping on rocky terrain, it should provide adequate protection.
If you are camping on ground that looks like it could damage your tent, placing a tarp made from strong material underneath the entire tent can be an effective solution.
Customers found the stakes more durable than they thought they'd be, and the bulk of the tent durable to the elements. Our concern, however, is the pre-attached poles.
Most Coleman tents use steel or similar poles to stand the test of time. However, some users reported that the poles bend or even snap relatively easily.
While the delicate nature of the poles is understandable—it makes the tent lighter and easier to remain instant—it's best to take extra care when handling the pre-attached poles.
For many campers, bendy poles wouldn't be a huge issue, but for campers with kids who may bounce around inside or against the tent, it's more of a worry-factor.
Try and keep your kids still and calm around the 6 person tent, because you can't risk it with those poles. They withstand wind, but can they live through a direct hit from an over-excited child?
Ease of setup: is it instant or clickbait?
The setup process of the Coleman 6 person instant cabin tent is a DREAM compared to a traditional tent.
Assembling this tent is easy thanks to the pre-attached poles which click into place, forming the cabin shape of the tent.
You still have to stake the tent, then equip the rain fly over the top of the tent. If you make this a two or more person job, you'll speed things along, but it's still not a long setup process.
Even the rain fly is harder to attach due to the height, we still think putting the rain fly on is super simple. You secure the rain fly to the tent using velcro, although you also have to pull it tight and stake it.
Of course, if you're using this tent without the rain fly in dry weather, it's even easier to setup.
How To Setup the Coleman 6-Person Instant Cabin Tent
The tent is easy to set up, but as we explained earlier, not instant.
Take the tent out of the carry bag and spread it out.
Pull the tent upwards at its center point with the legs anchored on the ground.
Gently tug on the pre-assembled poles, extending them until they click into place.
Stake the tent.
Line the rainfly up to the tent and secure it to the poles with velcro and clips.
Stake the rainfly and any other pegging points.
Can you set it up on your own?
This instant set up design means that this tent can be pitched by one person. The most challenging part might be getting the additional rainfly over the peak height of the tent body.
It's always easier to assemble a tent with another helper but you can manage setting this tent up alone – even if you don't have much camping experience!
It's a good idea to set the tent up in your backyard before heading out if you are going to be pitching it alone. You don't want to get to your campsite and realize that you're too short to attach the rainfly.
Is It Easy To Carry?
The Coleman 6 person instant cabin tent is incredibly easy to carry. It comes with a large, square carry bag with long handles.
You can carry it like a handbag or a backpack, though the former would be more comfortable due to its significant but not overly-heavy bulk.
The packed size of the Coleman six-person tent is about 48″ x 9″. The expandable carry bag comes with a rip strip that helps reduce the packed size and make it easier to store away.
FAQs: what should you know?
Is this a good tent for six people?
This is a good tent for six people who don't mind a tight fit. Realistically, it's better for four. On the other hand, it would make a fantastic tent for backyard camping for six kids.
Can you fit a queen size air mattress inside the tent?
Yes, you can fit a queen size bed in this tent. Actually, you can fit two queen size air mattresses in the Coleman 6 person instant cabin, with some room left to store your gear.
What is the advantage of cabin-style tents?
The steep walls make cabin tents great for campers who want a tall ceiling to prevent them from hitting their heads off the roof.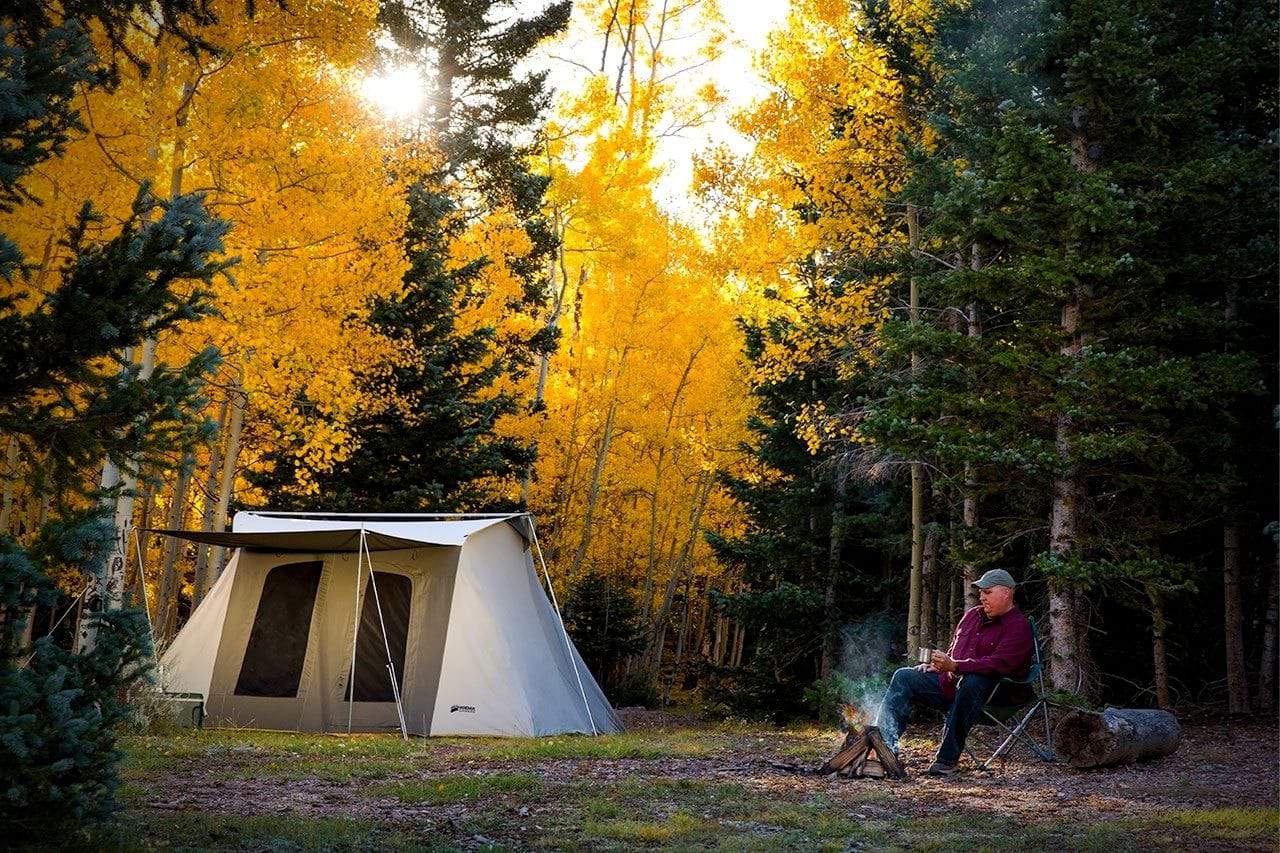 Alternatives
Okay—did you rule out the Coleman 6 person instant tent, or maybe you want to shop around? What are your other options that are similar enough to the Coleman 6 person instant tent to pass your approval test? Let's take a look.
Related: For more tents, check out our reviews of the best 6 person camping tents.
Coleman 6 Person Sundome Tent
Does the "instant" part of the Coleman 6 person tent not matter to you as much? You just want a tent that's a 6 person sleeper, and you like the Coleman brand?
This Sundome tent is one to consider. It has near enough the same dimensions as the instant tent, but it takes longer to set up. Coleman claims it takes 10 minutes, but we all know it'll take longer.
With room for 2 queen size air mattresses and its included rain fly with an awning, this should hold up better in weather while remaining the type of 6 person tent you're looking for.
As opposed to the instant tent, this tent:
Costs a little less.
Takes longer to set up.
Has an e-port.
Lacks the dark room system.
Has enhanced ventilation.
Ayamaya 4–6 Person Pop Up Tent
You like the instant tent aspect, but not the brand. Understandable—so how about an Ayamaya instant tent instead?
This tent offers you a separate room to store your gear, keeping it out of your way at night. Despite having this two-room feature, it still sets up in seconds and has two doors, four windows and hooded vents to keep you comfortable throughout your use.
Here's how it differs from the Coleman:
Longer.
Better rain performance.
Option for large awning.
Has separate rooms.
More ventilation.
Kodiak Flex-Bow Canvas Tent Deluxe
If you decide you're into camping for the long haul, consider this as your upgrade for the future. The canvas is sturdy and withstands rain, you can stand up in it regardless of height, and it has plenty of ventilation while keeping things private.
This 6 person tent is more deluxe than the original product and its alternatives, but customers feel it's a worthy investment for camping-lovers.
Compared to the Coleman:
Pricer.
Sturdier.
Better ceiling height.
Not a dark room.
Quick but not "instant" setup.
You may also be interested in our Coleman Montana 6 person tent review and our Coleman Elite Weathermaster 6 person tent review.
Coleman 6 Person Instant Cabin Tent Review – the verdict
In this Coleman 6 person instant cabin tent review, we unveiled the secrets of the tent. It's more suitable as a good four person instant tent, it's pretty easy to set up, the pole structure may be weak and the WeatherTec system isn't great for rain and difficult weather.
By no means is this a bad tent, but it's best for beginners going on casual weekend camping trips during the summer. These also make great tents for kids camping in the backyard.