If your family is as big as the Weasley's, you might feel like you need a magical tent to fit everyone inside when you're camping. But you don't need wizards when you've got knowledgeable muggles like us to find the BEST large family tent for you and your whole family.
We've looked at hundreds of family tents and picked the very best ones to include in this list. If you need a big camping tent, this is the place to be.
Large family tents don't just provide you with space for everyone to sleep. They are also comfortable for spending time in when the weather turns and for storing any gear or equipment you might need on your family camping trip.
So stick with us as we get into the detail of why these tents are just so great.
Quick Recommendation
If you're in a rush and just want to know which of these tents impressed us the most, we were blown away by the Eureka Copper Canyon. Along with the Ozark Trail 3-Room Tent it has the largest tent capacity that we looked at.
No matter the capacity, these tents are HUGE. That's a real plus – a lot of tents lose some of their center height as the floor space is reduced in smaller sizes. But the Eureka comes with a peak height of seven foot in EVERY size.
There is also an e-port for an electrical cord access and the E! Media Center for turning the tent into a private cinema for those rainy days with the family.
So even if you opt for the smaller 4-person model, you can still rely on your Eureka to give you room to stand tall.
What's the best budget-friendly tent?
Maybe size isn't your biggest concern—you want to keep the cost low in case this camping hobby doesn't work out. It's the CORE 9-Person Instant Cabin Tent in that case, which is fantastic.
It's the most affordable family camping tent of the group, and it can fit small and large families. It's a great option for families looking for a first tent.
Top Large Family Tent Reviews
Best Overall
If glamping is more your thing, consider the Eureka! as it's more like a cabin than a tent and has plenty of room to hang out day and night.
Capacity: 12 | Weight: 40 lbs | Dimensions: 14 ft (W) x 12 ft (L) x 7 ft (H) | Bag Dimensions: 11" x 29" | Doors: 1 | Power Cord Vent: Yes | Hydrostatic Head Rating: N/A | Price: $$
Pros
Two rooms.
Ample space for kids to play

Great in most weathers.

One of the biggest tents available
Cons
Mesh windows allow air in, making it chilly.
Expensive tent compared to others
If you're looking for a large camping tent, then the Eureka certainly is that. There's space for kids to run and play, and two rooms let parents and kids sleep separately. Alternatively, it works as a way to have one sleeping space and one livable space. It also has an impressive peak height of 7 feet, great for tall families.
Despite the two rooms, peak height and large capacity, we should warn you. It's a 12-person tent by technicality, as that's how many people fit in it shoulder to shoulder in sleeping bags. You can fit eight instead if you use queen air beds.
The air mattresses will make things quite difficult if you value extra space to run around and living space. So if you go with queen air beds, perhaps it's best to keep them all to one room—which reduces the tent's capacity to four. Then you're left with a large livable space to fill with chairs, tables, toys and gear.
If camping in summer you could use the chairs outside instead of in, so you won't need a living space. In all other seasons, you can utilize the interior, but we recommend covering the extra-large windows first. They're poorly designed, attach with velcro, and often let the cool air into the tent.
Bring lots of blankets, snuggle up with the kids and stay warm!
---
Best for Groups
Coleman's instant tents are a top pick for an effortless setup in a matter of seconds. This 10-person straight wall cabin tent is large enough for four mattresses and has windows all around for ventilation.
Capacity: 10 | Weight: 42 lbs | Dimensions: 14 ft (W) x 10 ft (L) x 6 ft 7" (H) | Bag Dimensions: 48.4" x 12.4" x 11.5" | Doors: 1 | Power Cord Vent: No | Hydrostatic Head Rating: N/A | Price: $$
Pros
Lets you sleep in.
Sets up fast.
High capacity, especially if using sleeping bags.
Here's another large family tent perfect for parents who want to sleep in. After a long drive and near-instant setup, the blackout technology ensures you can sleep past sunrise.
If the day is too warm, you can try staying in the family tent as the blackout technology is supposed to reduce the heat in the tent. However, some users state that the tent holds heat in warm weather and causes condensation.
Perhaps you could place a battery-powered fan in each of the two rooms to stay cool, and hopefully, by night, it'll be cool enough to sleep soundly. A large family of 10 can fit side by side in these rooms in sleeping bags, but with queen airbeds then four people to a room fit.
Smaller groups could use the two-room setup as a sleeping room and a living room. Kids may want some space to run and play, but this is doable outside, and if you want sun protection, you could invest in a screen room.
---
Capacity: 6 | Weight: 32 lbs | Dimensions: 11 ft (W) x 9 ft (L) x 6 ft 8" (H) | Bag Dimensions: 41 x 10 x 10 inches | Doors: 1 | Power Cord Vent: Yes | Hydrostatic Head Rating: N/A | Price: $
Pros
Screen room.
Fast, simple setup.
Privacy.
Cons
It gets chilly.
The tent can leak.
This tent is smaller, but the screen room might entice you. It fits six, but it's best for four unless you want to sleep in sleeping bags or convert the screen room into an extra sleeping area. It's ideal for small families that want a size upgrade.
During the day, you can utilize the sleeping area for what it is—an escape from most of the sun and from bugs. It's wonderful to use as a porch as you sit in it and watch your children playing in nature.
When things cool down, you can retire to the two rooms inside the tent. They're not too large, but they're enough to let kids and parents sleep separately.
Bring a few extra blankets, though; the sleeping rooms can get cool. We also recommend bringing some towels in case of leaks, because customers report slight leakage in prolonged rain.
---
Best for Friends
For those who want optimal privacy, the Ozark Trail's three room setup should work.
Capacity: 12 | Weight: 61 lbs | Dimensions: 16ft (W) x 16 ft (L) x 6 ft 8" (H) | Bag Dimensions: 52" x 14" x 12" | Doors: 2 | Power Cord Vent: Yes | Hydrostatic Head Rating: 600 mm | Price: $$
Pros
Large communal awning.
Three wonderful, even bedrooms.
Excellent ventilation.
Cons
Difficult setup.
Light material.
Larger family? No problem, the Ozark Trail has three same-size rooms that fit four per room in sleeping bags or two per room on a queen air mattress. As for living space, that's outdoors in the 4 by 4-foot awning. The Ozark Trail awning won't protect you from heavy rain, but it's great for harsh sunlight and light drizzle.
If it gets too warm, you could always go into the Ozark Trail, open all the doors and take advantage of the vents. They let the cool air in, but the ceiling keeps the sun from scorching you.
Keep in mind, you can get burned through a tent, so it's not foolproof. Plus, when inside the Ozark Trail you should be careful with kids. Don't let them get too rowdy and fall against the sides of the tent because the material rips easily. It's also not fun to set up the tent, and you don't want your kids knocking it down, making you go through setup again!
The tent poles won't break, though, it's just the material that's the issue, so if you can avoid ripping it then it's a fantastic tent. Great sleeping space for all the family, not perfect for liveability, but customers feel that the awning takes care of living enjoyment wonderfully.
---
Best Overall Tent
The CORE 9-Person Instant Cabin is the best cabin tent, with plenty of room, easy set-up, and great features.
Capacity: 9 | Weight: 27.82 lbs | Dimensions: 14 ft (W) x 9 ft (L) x 6 ft 5" (H) | Bag Dimensions: 48" x 11.5" x 11.5" | Doors: 2 | Power Cord Vent: Yes | Hydrostatic Head Rating: 600 mm | Price: $
Pros
Great living space.
Well-ventilated.
Fast setup.
Very affordable tent that offers value for money
Cons
Leaky.
Separate doors in the rooms would be nice.
This is a two-room tent, advertised as having a bedroom and a living space. If that's what you're looking for, then this may be the tent for you—so long as you don't have a family of nine. The advertised capacity is for both rooms, so fewer people can sleep in the actual sleeping space.
Of course, you can use the living space however you wish—as a sleeping area or as a sleeping and living area; it's large enough to do what you please with it. There are two large doors letting you access the living area, though you have to cross the space to get to the bedroom.
Once you get through the 60-second setup, you can take advantage of those doors and rooms. With the rain fly off, the mesh roof in the CORE makes it great for watching the stars at night.
Users report that staying in the tent is a pleasant experience, great for bonding with family, although when it rains, things can get difficult. The tent has a leaking issue around the seams, so use a seal for extra protection.
---
Best Large Tent for Family Camping
When you think of the best large tent for family camping, there are two main factors to consider.
the Best Large Tent
Winner: Eureka! Copper Canyon Tent
Size-wise, the best large tent is the Eureka! Copper Canyon LX 12-Person Tent. It has a mammoth height of 7 feet and a floor space of 14 by 12 feet. This isn't the largest floor space—there's a 16 by 16-foot tent after all—but it feels more spacious.
The removable room divider is fully openable, where in the Ozark Trail tent, you have three very distinct and separate rooms. With the Eureka tent, you have the best of both worlds, with a fantastic max and comfort capacity.
the Best Family Tent
Winner: Coleman WeatherMaster Tent
Again, we'd say the Eureka tent is the best family tent. It has privacy that you can get rid of fast if a small child has a nightmare. It has room to run and play; its versatility is fantastic.
With that said, the Coleman WeatherMaster Tent with Screen Room also makes for a fantastic family tent, thanks to the screen room. That little room is fantastic for play and relaxation.
The Coleman Weathermaster is a brilliant family tent for all sizes, you can also check out our review of the best family tent.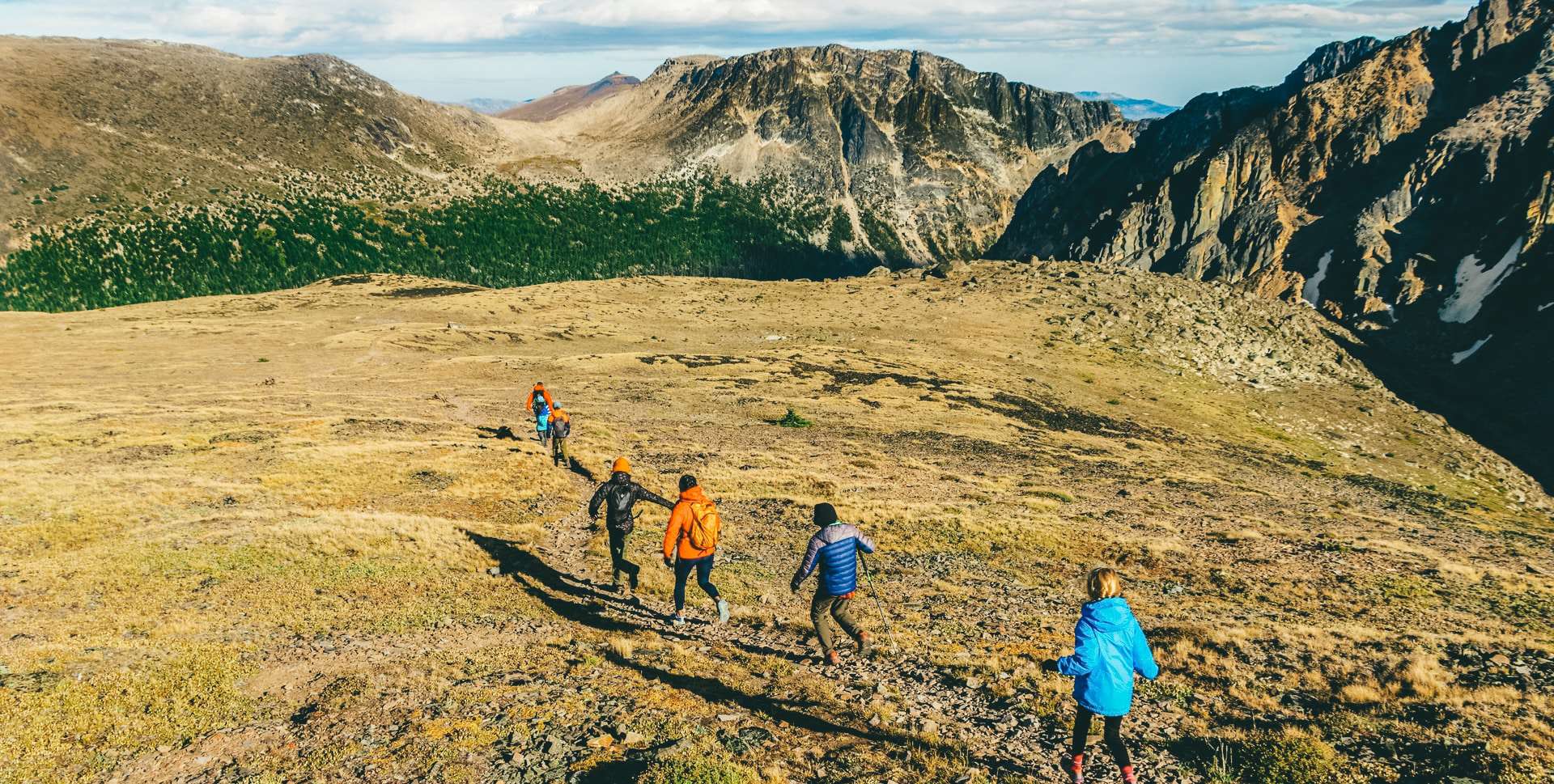 Not That Big: Best big tents for small families
Winner: Coleman WeatherMaster Tent
Perhaps the Eureka tent is too big for you—you have a smaller family of maybe one or two young kids. In that case, the best big tent is the Coleman WeatherMaster Tent with Screen Room based on a decent capacity, including the screen room.
You can fit the four of you comfortably in the two sleeping areas, with room for living in the screen room.
Keeping comfortable in your family tent
You want to make sure your tent is the right size for your entire group. For example, here are our suggestions for different group sizes:
Is Your family Tent the Right Size?
So how do you know you've chosen the right size? A six person tent is often more of a four person tent. Here are a few things to look out for:
You fit comfortably; nobody is complaining of being cramped and lacking personal space.
There's room for gear alongside all the sleepers, personal items and cots/mattresses/sleeping bags.
You have privacy via room dividers for those who desire it.
Which Tent Is Best for Tall People?
Winner: Eureka! Copper Canyon Tent
If you have people over 6 feet tall in your party, regardless of how many of you there are, we recommend the Eureka! Copper Canyon LX 12-Person Tent. With a 7-foot peak height, your tallest friends—well, unless you're friends with the Harlem Globetrotters—will have plenty of space thanks to the vertical walls.
With 12 and 14 feet of room when lying down, they'll have further comfort and room to stretch their legs.
Which is the best large family tent for storage Space?
Winner: Coleman WeatherMaster Tent
The large family camping tents above don't have a huge amount of storage options because they're so large. You'll mainly have to keep your gear in the tent. The more gear you have, the bigger the tent you want—consider the Eureka or the Ozark tents.
In the Coleman WeatherMaster Tent with Screen Room, you can wrap your gear in a tarp and store it in the screen room to keep it out of the sleeping area. You can also look out for storage pockets.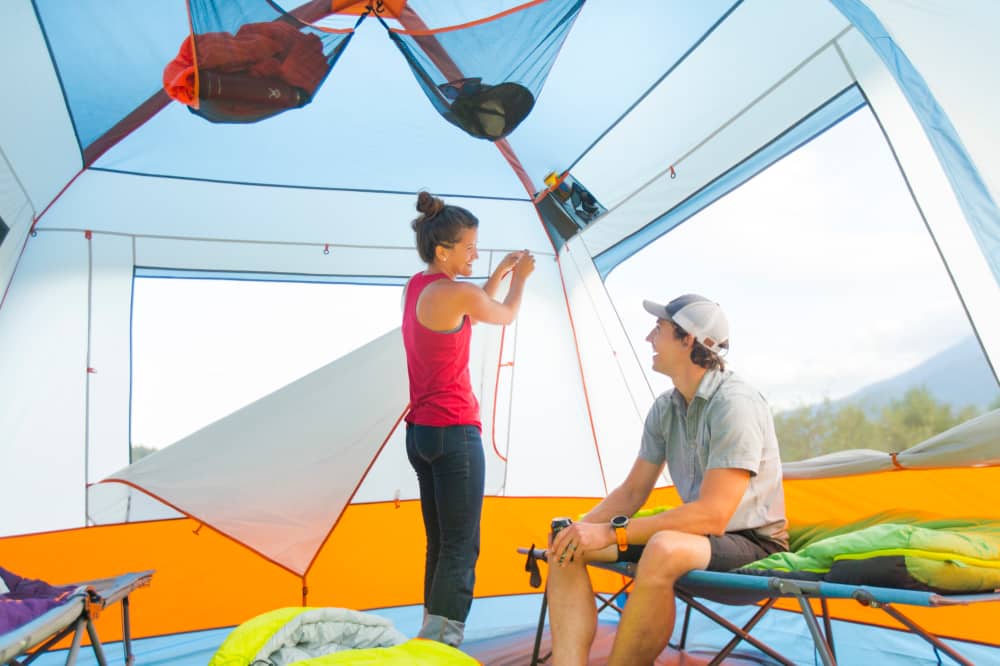 For storing personal belongings, the Eureka Copper Canyon tent comes with an excellent gear loft. It's a favorite feature of ours for keeping things out of reach of small, curious hands – essential for camping with kids!
Easiest Large Family Tent To Set Up
Once you've selected your tent, you want to be sure you pick one you can actually set up. You could be a beginner, or maybe you want to teach your kids to pitch the tent with you. Here we recommend one of the Coleman tents, or any instant cabin-style tent.
Each Coleman tent is an instant cabin tent. All you do is pull the poles into shape until they click, then use the tent stakes to secure the tent and rain fly. It's the same with the CORE tent, if that's your pick.
We always recommend an instant tent as the easiest to set up; you should have no issues with the three instant cabin tent setups.
What if you don't have any helping hands to set up your tent?
If you've been left to set up the tent alone, you don't need to worry with the instant tents with pre-attached poles. They have a super simple set up that won't be an issue with a single person.
But a lone camper might struggle with the Coleman WeatherMaster Tent.
Best Large Family Tent for Weathering the Storm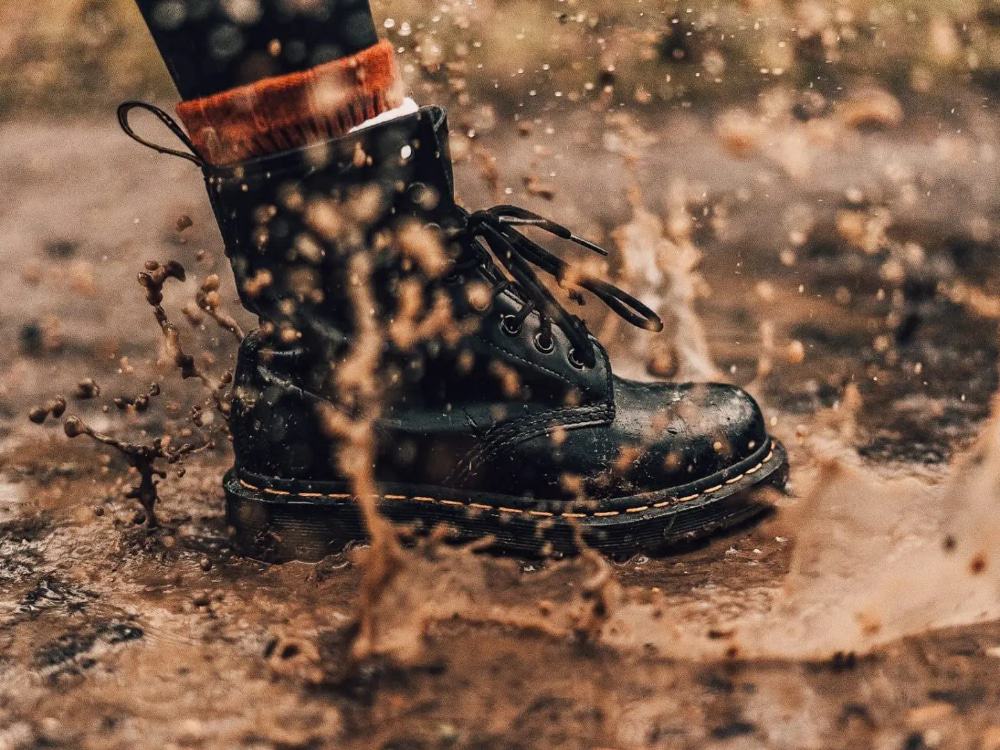 Sometimes the weather can get unpredictable. Let's peek at different bad weather conditions and which family camping tent suits them best.
Best family Tent for the rain
Winner: Ozark Trail 3-Room Tent
You'd think the WeatherMaster tent would win here, but we're actually awarding the weather win to the Ozark Trail 16' x 16' 12-Person Tent. It doesn't have the best water resistance rating with a hydrostatic head of 600 mm, but it's better than some of the other large family camping tents which don't disclose theirs.
Alongside that, it's the only one where customers don't complain of leaks or temperature issues. It is a reliable tent for dealing with light showers on casual camping trips.
However, in heavy rain all of these tents might struggle. They are not designed for extreme conditions and are more water resistant than waterproof.
Best Tent for Windy conditions?
Winner: CORE Instant Cabin Tent
We say the stronger the poles and fabric, the better the camping tent for heavy wind—so the CORE 9-Person Instant Cabin Tent wins here. Not only are its materials the sturdiest, but it has fantastic, taught guy lines attached to steel stakes, too.
Although, because the tent is setup with pre-attached poles, these are sometimes vulnerable to breaking or damaging in heavy winds. In mild winds, the tent should stand strong.
The Coleman Instant Cabin Tent features pre-attached poles and all Coleman tents get tested in up to 35 mph winds.
Top Camping tents for coping with condensation
Winner: Ozark Trail 3-Room Tent
The Ozark Trail tent features adjustable ventilation thanks to the fantastic ground vents. You can use these to help with air circulation without worrying about water leaking in as you would do in tents that use windows as their main source of ventilation.
The floor vents bring cool air in and push out the damp, warm air which can escape thanks to the lots of mesh used in designing this tent.
Are Any of These Camping Tents 4-Season?
Winner: Coleman Instant Cabin Tent with Dark Room
Unfortunately, none of these large family camping tents will work well in winter—but there's one that, if desperate, would be your best shot at survival. The Coleman Instant Cabin Tent with Dark Room can get hot sometimes, the black inner material trapping heat well.
Despite that, we wouldn't recommend going out in winter in any of these tents.
Best Camping Tent for Summer and warm Weather
On the other side of the spectrum, tents can be a nightmare in hot weather as well as rain and wind. They get far too hot, and it's horrible.
For that, we recommend the Ozark Trail 16' x 16' 12-Person Tent (one of the best 3 room tents). There's a vent in every room, and the fabric is thin, according to customers. You should be wonderfully cool in there.
The Coleman WeatherMaster Tent with Screen Room is also an excellent choice thanks to the fantastic 2 room tent setup via its screen room. It provides some shade from the unbearable sun.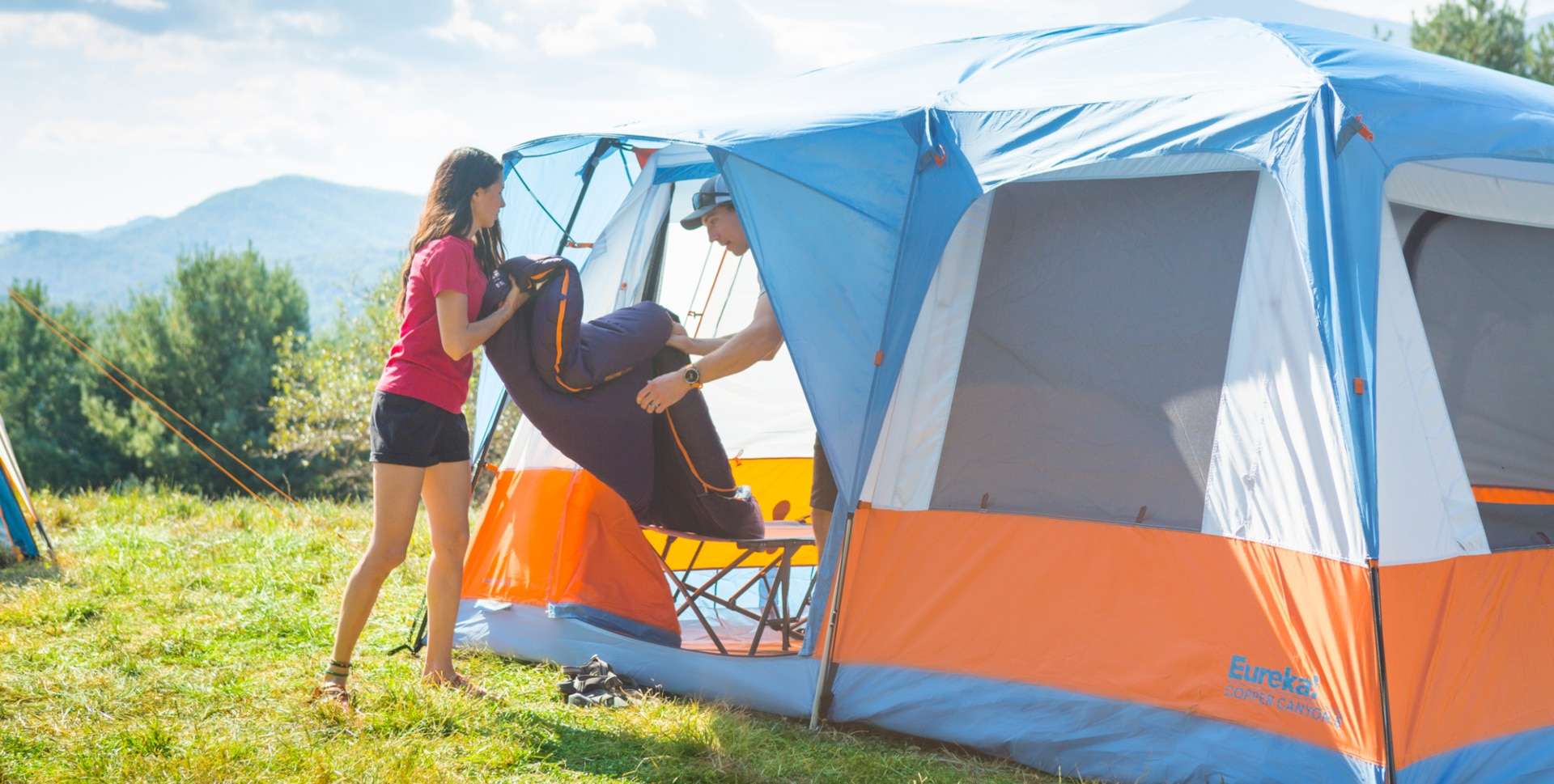 Which Camping Tent Will Last Your Family the Longest?
Winner: CORE Instant Cabin Tent
You want to know you're getting the best bang for your buck. If the family camping tent falls apart after a few uses, then it's no good.
So how do the camping tent materials hold up against each other?
Pole Material
| | |
| --- | --- |
| Tent | Tent Pole Material |
| Eureka Tent | Fiberglass |
| Coleman Tent (Darkroom) | Aluminum |
| Coleman WeatherMaster Tent | Fiberglass |
| Ozark Trail Tent | Steel |
| CORE Tent | Steel |
Tent Fabric Material
| | |
| --- | --- |
| Tent | Tent Material |
| Eureka Tent | Polyester Taffeta |
| Coleman Tent (Darkroom) | Blend |
| Coleman WeatherMaster Tent | Polyester |
| Ozark Trail Tent | Polyester |
| CORE Tent | 68D Polyester |
Consensus
Judging by the materials used, the CORE 9-Person Instant Cabin Tent is the most durable quality tent out of the five above. It's got steel poles, which are generally regarded as the best, plus the 68D polyester is on the stronger side of that material type.
You can expect a good few years of weekend camping trips from the CORE tent.
FAQ: What Else Should I Know About Large Camping Tents?
We're nearing the end now—but here are a few frequently asked questions you may wish to browse before you go.
Are There Any Issues With Large Camping Tents?
The main issues with large tents are:
Some campsites might not accept some of the biggest camping tents — when in doubt, rent two or more spaces.
They're heavier to travel with – they're certainly not backpacking tents!
It's difficult to attach a rain fly due to their height.
Costs more to maintain with waterproofing spray and seam seal.
Do Large Camping Tents Get Cold Easier?
Yes, large tents get cold easier as there's more room for the chilly air to circulate. It's also much harder to heat a large tent. Luckily, the tents above all have room dividers so you can heat the camping tent as several smaller rooms, rather than in one go.
Do You Need To Be Tall To Set up Large Camping Tents?
You don't need to be tall; people manage at any height, but being tall wouldn't hurt. If possible, bring a step ladder or camp with a buddy who can give you a boost when attaching the rain fly.
Can you fit a queen-sized airbed in all of these camping tents?
Every tent we reviewed was large enough to fit at least two airbeds inside. The Ozark Trail tent is our favorite pick when it comes to queen airbeds. The tent is large enough that you can fit one queen-sized air mattress inside each of the three rooms.
The Best Large Family Camping Tent
The best large family camping tent has to be the Eureka! Copper Canyon LX 12-Person Tent as it's so large and versatile it can work with people with any needs.
If you want something smaller, the Coleman Instant Cabin Tent with Dark Room and Coleman WeatherMaster Tent with Screen Room are excellent picks, too—both spacious yet cozy, functional, with additional features you may enjoy.
Looking for a specific size? Check out these reviews