You're going camping with a group so large you need multiple cars. How are you supposed to fit in one tent, and tolerate each other while you're at it?
In this case, you need more of a cabin, with the convenience of a tent. Consider a 3 room tent; all the privacy of a little cabin, but you can throw it up and tear it down as needed! We review the best 3 room tent options for you to take a look at.
Here are the best 3 room camping tents on the market:
For a quick and easy setup, consider the CORE. It's a fantastic option for families in a hurry and friends who've never been camping before.
Product Comparisons
Best Overall
For a quick and easy setup, consider the CORE. It's a fantastic option for families in a hurry and friends who've never been camping before.
Capacity: 12 | Weight: 51lbs | Dimensions: 18' (W) x 10' (L) x 6'7" (H) | Bag Dimensions: 51" x 12" x 12" | Doors: 2 | Power Cord Vent: Yes | Hydrostatic Head Rating: 600mm | Price: $$
Pros
Can work as one room tent or three.
Limited 1-year warranty.
Ground vent.
Fantastic ceiling height.
Cons
Leaky seams.
Rooms don't have separate entrances from the outside.
We're starting off with a 12-person tent reeking of simplicity and practicality, spacious with the three rooms you need to fit your party.
These rooms are separated by removable dividers, letting you have a large open space in the day time, fantastic for family and friend bonding. They're accessible through the center vestibule, which contains front and back doors to the outside.
Each room has large windows with mesh to keep out bugs and rain, excluding the center room. The center has doors with the same bug mesh, fantastic for a view to the outside and ventilation.
This mesh, along with the polyester tent and fly fabric, is excellent at keeping you dry. The included H20 block technology helps with this. However, several users had issues with leaks at the seams so consider some seam seal if camping in the rain.
The CORE 12-person instant cabin fares better in the wind; the steel tent states and telescoping steel poles hold steady.
The nature of the poles allows for a simple, swift setup. They're pre-attached, letting you set it up in two minutes or less. It's easily done with one person, but customers feel it's easier with a friend.
Overall, the CORE 12-person instant tent is a durable camping tent with a minor issue that provides privacy and bonding space in one.
---
Most Spacious Rooms
Here's a tent perfect for families with kids who want their own bedrooms.
Capacity: 12 | Weight: 61lbs | Dimensions: 16' (W) x 16' (L) x 6'8" (H) | Bag Dimensions: 52" x 14" x 12" | Doors: 2 | Power Cord Vent: Yes | Hydrostatic Head Rating: 600mm | Price: $$
Pros
Spacious feel.
Large awning.
Fantastic ventilation.
Cons
Flimsy material.
Setup could be better.
If you want something even bigger with more of a cabin experience, consider the Ozark Trail. Its overall size is smaller than our top pick but it has more head room, and the rooms have a more spacious feel.
One of the key features of the Ozark Trail 3 room tent is the seven closeable bug mesh windows. They let in light, making it feel roomier than it is. The two doors have the same mesh.
On the inside, the room dividers roll back, letting the window light shine throughout the tent, but there's still a separate feel to the three. If you want even more light, step outside under the 68D polyester rainfly awning, which is ideal for socializing outside in the shade.
The rainfly and tent fabric on the Ozark Trail are both excellent and waterproof, pairing with steel poles and stakes to provide a stable and durable experience. If you're inside and in a rainstorm but need some extra ventilation, you can open the floor vents and let some more air in.
Unfortunately, though the Ozark Trail 12-person is sturdy in harsh weather, it's not the best around trees or rocks. Customers found that the lightweight material rips easily, so try to keep away from stray branches and ground debris.
Be extra careful during its swift and simple setup, too—although assembly takes longer than the two minutes advertised. Still, despite its downfalls, it's still an incredible family camping tent.
---
Best 3-Season Tent
If you want to camp in all weathers, the Vango Odyssey is the tent for you.
Capacity: 8 | Weight: 50lbs | Dimensions: 90 sq/ft | Bag Dimensions: 27.56" x 15.35" x 11.42" | Doors: 1 | Power Cord Vent: No | Hydrostatic Head Rating: 4,000mm | Price: $$$
Pros
Keeps sunlight out.
Great for cold weather.
Flame and waterproof.
Cons
You can't fit air mattresses when using the sleeping pods.
Ventilation is questionable.
For a smaller family or friend group, consider the Vango. Rather than having three spacious sleeping areas, it has two compact ones and a large living space. To make the most out of the sleeping pods, you'll need sleeping bags instead of air mattresses, but once that's sorted, you're free to camp however you please.
The sleeping pods and living area are far from the best feature of the 8 person 3 room tent, though. Its standout point has to be its waterproof nature and durability.
First of all, the windows are PVC rather than bug mesh, so there's less chance any rain will seep through, even after a direct hit.
Second of all, the rainfly is a hefty, heavy material that keeps rain out and resists fire, too. It seals heat in on top of that, and the entire tent has a tension brand system to resist wind.
While many camping tents are fine for short storms and slightly chilly nights, this one is fantastic for almost year-round camping.
You'll be a little too cold in snow, but it's excellent to withstand a sorry autumn. The large communal space comes in even more useful when you're camping in a storm, too.
Then in the morning, after a late night of chatting and fun in the living space, you can wake up at your leisure, kids allowing, of course. The dark inner fabric of the tent, paired with window privacy curtains, keeps the sunlight to a minimum so you aren't blinded by the light at sunrise.
All in all, it's an excellent tent for cozy camping across three seasons, with enough privacy to split adults and kids but not too much, either. However, be cautious when assembling the tent, as customers found it creaks, pops and rips easily, and the manufacturers haven't disclosed the fabric or pole materials.
---
Best 3-Room Tent With a Screen Room
This tent is perfect if you want to hang out in nature without the bugs. The screen room has got you covered.
Capacity: 6 | Weight: 32lbs | Dimensions: 17' (W) x 9' (L) x 6'10" (H) | Bag Dimensions: 44" x 13" | Doors: 1 | Power Cord Vent: Yes | Hydrostatic Head Rating: N/A | Price: $
Pros
Screen room for socializing bug-free.
Not too private, so you can check on the kids at night.
Small and intimate enough for family bonding.
Cons
Not the most weatherproof.
Too small for a group of friends.
Here's another 3 room fantastic tent that does its 3 room occupancy differently. It's a 6 person tent, and those 6 people fit neatly into the inner room, which comes with an optional room divider to make it two rooms. The third room is a spacious 6 by 9 foot screen room.
The screen room has various uses. One, if you cover it with a tarp, you can make it an additional sleeping space if you have a larger family but only a 6 person tent. Two, storage for luggage. Three, socialization by day.
It's a fantastic place to put out folding chairs, sit around and chat while staying free of bugs. It's transparent on all sides, letting you view your nature-filled surroundings without having to endure the annoyances that come with it.
It's a reasonably strong mesh, matching the sturdiness of the polyester tent fabric and rain fly, along with the steel poles and stakes. However, it has a downside: it's not as waterproof as the name would suggest.
Most Coleman customers state the tents needed waterproofing spray treatment and seam seal, so we recommend doing so before you take this tent out for a spin. That aside, it's a fantastic family camping tent for liveability and long summer trips.
A group of friends could also avail, but it's a little small and not that private despite the room divider.
---
Budget Buy
If you have limited funds and are questioning if you'll enjoy camping, here's a tent for you. Its quality is higher than its price.
Capacity: 6–8 | Weight: 15lbs | Dimensions: 18' (W) x 10' (L) x 6' (H) | Bag Dimensions: 30" x 9" x 9" | Doors: 1 | Power Cord Vent: Yes | Hydrostatic Head Rating: N/A | Price: $
Pros
Inexpensive.
Offers decent privacy.
Power cord vent, excellent for camping with older kids.
Cons
No windows.
Questionable material quality.
Here's a family tent for people on an extreme budget—you want to try out camping, but you're not sure how well your kids will like it. Maybe they're older and a little cranky, wanting their own space and privacy.
Luckily, they'll get their privacy by night in this family camping tent. It features two sleeping pods at either end, with a living area in the center. However, the room dividers don't reach the floor, so for complete privacy bring a few cushions to line the gap.
Other than that, there aren't any standout features to the end. It has a power cord port for those tech-addicted teens, though if you're camping for a technology detox, perhaps use it for lights or a heater instead.
You may need some artificial light, as the tent has no windows. On the bright side, the material is thin, so it may let in some level of light.
It's thin nature can be troublesome around the zippers, as some users had issues with it ripping. Being more optimistic, the metal poles and stakes held steady. It's not bad for a budget buy—just be gentle with it and avoid camping in harsh winds and around scratchy branches.
---
Alternative Option
For an alternative option, consider a set of connecting tents. They work for family and friends trips, as well as going solo.
Capacity: 6, 2 | Weight: 44lbs | Dimensions: 20' (W) x 16' (L) x 11' (H) | Bag Dimensions: 8" x 3" x 36" | Doors: 2 | Power Cord Vent: Yes | Hydrostatic Head Rating: N/A | Price: $$
Pros
Unlimited connection options.
Incredible ceiling height.
Fantastic privacy.
Cons
Gets pricey the more tents you add.
The waterproofing isn't perfect.
This friend or family tent bundle is for a 6 person and 3 person tent, but you can connect three tents to the 6 person tent.
Rather than getting one large tent with three rooms, why not go extra private with the Coleman connecting tents? Each tent is an instant cabin tent on its own, and when connected, you have a little network of sleeping pods and living areas.
Each tent is of equal quality; decently waterproof with sealed seams, withstanding winds over 35 miles per hour. It's the same story whether you use them separately or apart.
The pre-attached steel poles make the setup easy; the trickiest part will be zipping them together. Be sure you don't block off the power cord vent while you're attaching them.
As for how many tents you can attach? With a large enough flat clearing, the options for separate rooms are unlimited. The 6 person tents have three attachment points for 6 or 3 person tents—so theoretically, you could have four sixes attached, each of the additional three with one six on then, a few sixes on those …
Of course, the larger the tent you attach, the less room you have to connect more. Three sixes side by side will block some of the attachment ports. So maybe it's better to stick to the three and the six and a few more threes as needed, unless you want true luxury.
Frequently Asked Questions
Why Would You Pick a Three-Room Tent?
You could easily purchase three small tents and be done with it. However, a three room tent gives you privacy and community in one.
Plus, the ceilings are usually tall, giving you ample space to walk and hang out in comfort. This makes these tents some of the best tents for tall people.
These large capacity many person instant cabin tent types are often more cost-effective, too. A 3 room instant cabin tent is also a great choice for people wanting a quick setup.
Removable or Fixed Dividers: Which Is Better?
This is up to preference. Fixed dividers are great for people wanting a cabin-like experience. On the other hand, removable dividers allow for a better bonding experience and freer passage through the tent.
Removable dividers are also great for 3 room instant cabin tent setups, especially many person instant cabin tent types, as fixed dividers take longer to assemble.
Which Three-Room Tent Is Best for Families?
The Vango Odyssey 800 is best for families as it allows privacy by night, but there's a communal living space for you to bond by day. It's excellent for small families who'd like to spend their trip together, but the parents and kids would prefer separate sleeping quarters.
However, the Ozark Trail is also a great family tent for families with older kids needing more privacy.
Which Three-Room Tent Is Best for a Group of Friends?
The Ozark Trail 16' x 16' is best for a group of friends. Friend groups generally want more privacy among them than families, so the three wholly separate vestibules allow it easily. You still have a communal area to hang out in under the awning of the Ozark Trail, too.
How to Get the Most From the Space in a Multi-Room Tent
Here are some tips for getting the most out of your multi-room tent:
Use sleeping bags instead of air mattresses; you fit more people in.
Keep all your gear in one room, tight to the wall and piled high.
Use chairs and tables that fold almost flat, and store them against the wall.
Consider parking nearby so you can store gear in your vehicle, giving the tent more livable space.
You can also get the most out of your 3 room instant cabin tent and other tent types by buying a larger capacity tent for smaller parties.
How We Decided
With the abundance of tents on the market, how did we narrow it down to our top picks? Here's what we used to evaluate the tents above:
How Big Are the Rooms?
Winner: Ozark Trail 16' x 16'
Most of the tents have an even split with room size, but the Ozark Trail is the clear winner here – it's one of the biggest tents going. There are longer tents, but none as wide as this one. It's square 16 by 16 feet shape ensures each room is a lengthy 4 by 4 feet, including the area under the outdoor awning.
The 4 by 4 build may not let you stretch your legs, but it's plenty for several campers to sleep side by side on sleeping bags, or a single camper to store gear and sleep in a mini air bed in their private bedroom.
If you are instead looking for something a little smaller, then you can check out our guide to the best 2 room tents.
How Long Does It Last?
Winner: CORE 12 Person Instant Cabin
When you buy a tent, you don't want it to last one season and have that be the end of it. That's why we've dubbed the CORE our winner as users praise the durability of the poles and stakes more than any other tent's buyers.
Is It Waterproof?
Winner: Vango Odyssey 800
All of these tents are waterproof to an extent, withstanding short storms and days of light drizzle. Some require additional treatment but are otherwise okay.
Our winner for this category goes beyond that, with the highest hydrostatic head rating of 4,000, ensuring not a drop can leak through the tent fabric. That makes it perfect for camping year-round.
The smartest inclusion is the PVC windows in place of the usual mesh ones. Even with a rain fly angled over them, mesh windows will never be as waterproof as PVC.
Does It Provide Privacy?
Winner: Coleman Connecting Tents
Privacy is vital in a 3 room tent but having a shared space is also important for bonding and activities. We evaluated these family camping tents based on both.
The Coleman Connecting Tents was perfect for both of these, thanks to the nature of the dividers. You can leave them open if you like, but when closed up, you're in an entirely separate tent!
What Extras Does It Have?
Winner: Coleman Connecting Tents
Most of our picks are pretty similar. They almost all have power cord vents, and many of them have storage pockets too. They lack truly unique features outside the quality of their construction.
However, due to their standalone/connected nature, the Coleman Connecting Tents have a power cord port in every room. Perfect for powering multiple devices and lights, so long as you have enough cars or generators.
That said, the CORE 12 Person Instant Cabin is a pretty close runner up for its double doors.
Value for Money
Winner: Coleman WeatherMaster 6-Person
You may be shocked by this pick, but the Coleman Weathermaster is inexpensive yet effective. You'll have to pay a little extra for the waterproofing spray and seam seal, but it still comes to a lower cost than some of the more premium tents.
Treated well and used once or twice a year, the Coleman could last almost half a decade. You may get what you pay for with these inexpensive tents, but with TLC, you get more than you pay for and then some.
By no means does this lessen the value of the other 3 room tents, but it's a contender for value you shouldn't ignore.
How Fast Is Setup?
Winner: CORE 12 Person Instant Cabin
Many instant tents often have longer setup times than advertised, but customers complained minimally about the CORE. It pops up with ease, and the setup goes smoothly, letting the relaxing begin from the start.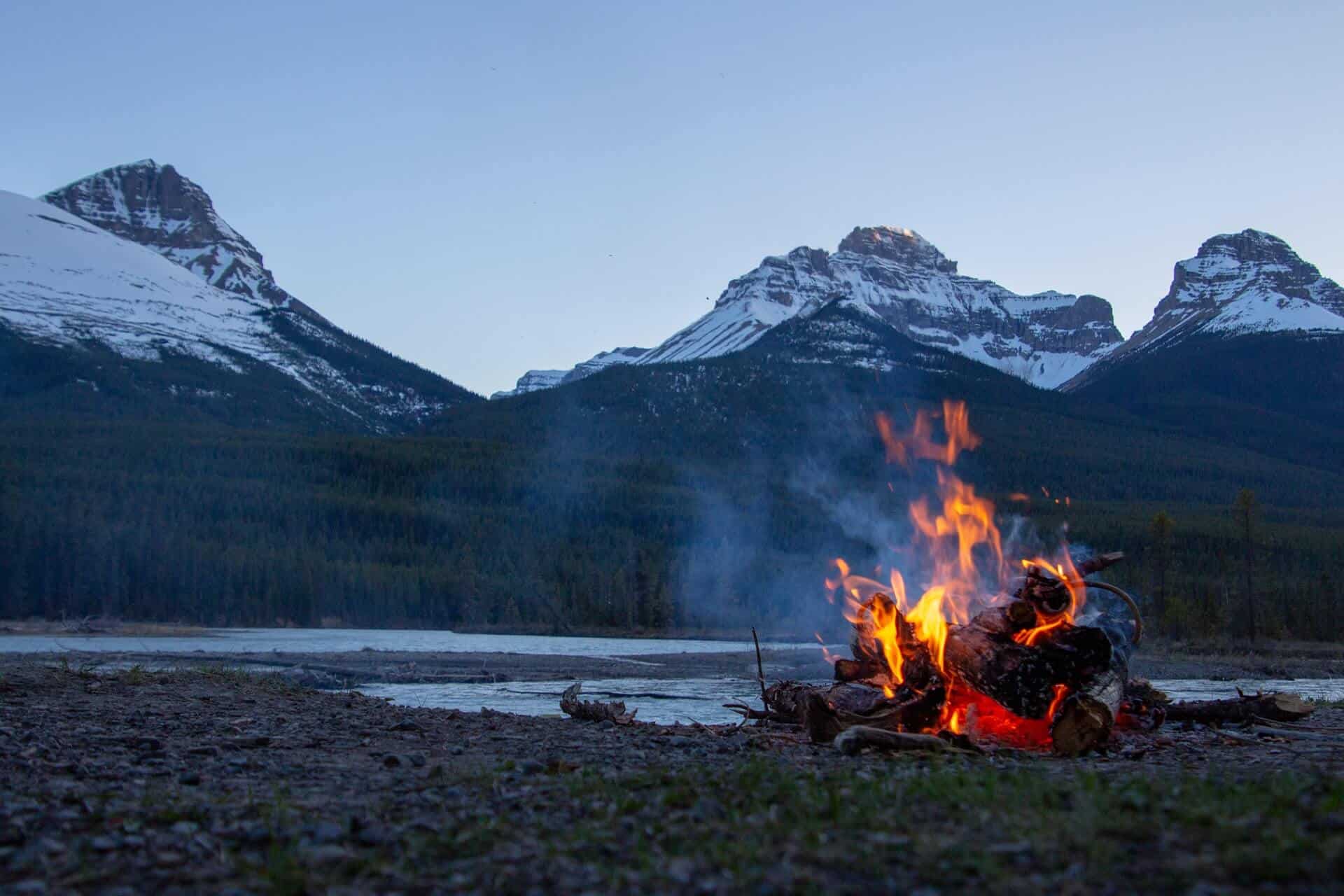 The Final Verdict
There are tons of large tents on the market, providing privacy and bonding space alike.
Our pick for the best overall 3 room tent is the CORE 12 person instant cabin tent. It may not win in each category above but hits every mark for a multi-room instant cabin tent.
It's perfect for families and friend groups alike. It goes up fast and gives separate couples or subgroups or the friend group their own sleeping space. Similarly, it keeps kids and parents separate after that long, exhausting day.
But once the sun rises, you can open the dividers and bond as a large unit once more.
Our second choice is the Ozark Trail, a fantastic family tent.
It may go up a little slower, but it's fantastic for a feel similar to a 3 room instant cabin tent and an enhanced feeling of privacy. Plus, that awning is the perfect spot for bonding with your fellow campers in the sun. It also makes our shortlist as one of the best large tents.